The '90s Nickelodeon Reference You Missed During The 2021 Golden Globes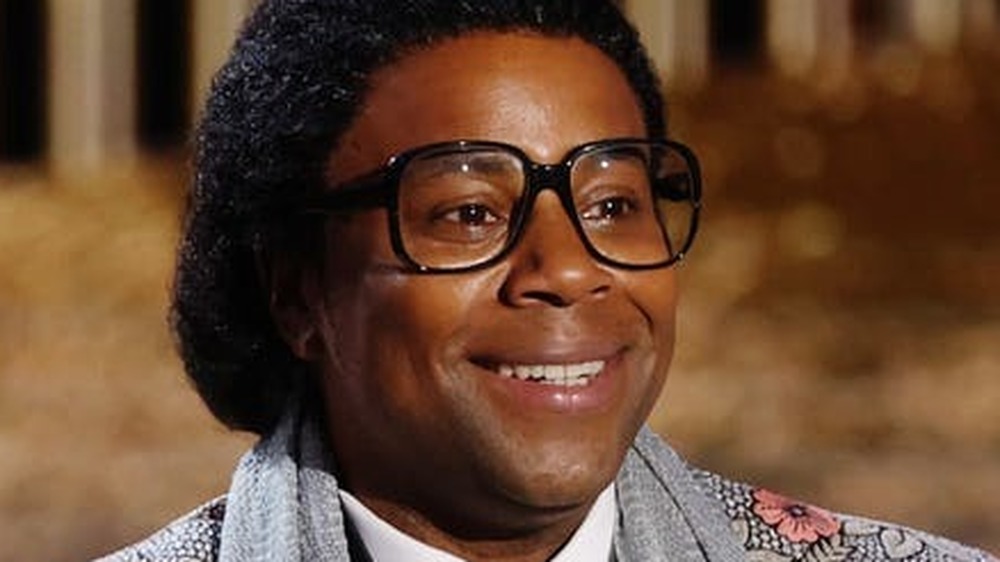 NBC
Fans of classic Nickelodeon programming were given a huge gift during the 2021 Golden Globes.
Thanks to the COVID-19 pandemic, which is still ongoing across the world, the 2021 Golden Globes — hosted by Amy Poehler and Tina Fey — took place on both the East and West Coast simultaneously, with Poehler leading the festivities at the Beverly Hilton in Los Angeles and Fey manning the New York party at the Rainbow Room. With the celebrity nominees and presenters largely confined to their respective homes on either coast, save for a few presenters who appeared at either the Rainbow Room or the Beverly Hilton, the audiences on both coasts were filled with (socially distanced and masked) essential workers and first responders. However, in Los Angeles, there were two audience members who played a special role in the proceedings: Kenan Thompson and Maya Rudolph.
Alongside Poehler, their former late-night colleague, the two Saturday Night Live standouts took the stage to accept a fake award for "Least Original Song" in an effort to recreate a famously messy example of a Golden Globes speech. Here's how Kenan Thompson's performance at the 2021 Golden Globes echoed one of his best Nickelodeon roles.
Kenan Thompson's 2021 Golden Globes character felt a lot like Pierre Escargot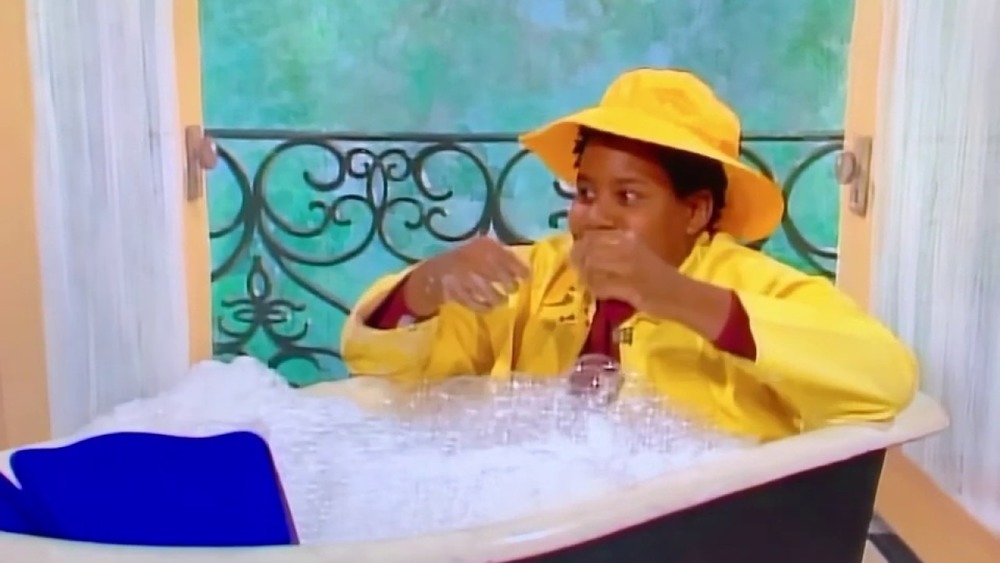 Nickelodeon
As Poehler announced the fake award, Rudolph and Thomspon took the stage as Beverly Jackfruit and Francois Jean Rudy, respectively, ready to accept their award for their (definitely not real) theme song for Netflix's The Crown. As Rudolph's Beverly handed Poehler three loose shoes and the two sing their blatantly fake theme, some '90s kids might have been reminded of one of Thompson's famous characters from his very first sketch show, Nickelodeon's All That.
If you were a fan of All That, you probably remember Thompson's recurring character Pierre Escargot from "Everyday French," who spent his time in a yellow raincoat relaxing in a bathtub with the (fake) Eiffel Tower prominently displayed in the background. At the 2021 Golden Globes, Thompson's Francois Jean Rudy spent plenty of time jabbering in fake, nonsense French, and certainly, he trained for this opportunity by playing Pierre Escargot in the 1990s and early 2000s. Anyone who watched and loved All That definitely fondly remembers Pierre Escargot, and it was a welcome return to form to see Thompson "speak French" once again.
You can catch Kenan Thompson on Saturday Night Live, and Maya Rudolph will host the series on March 27, 2021.