Why Casey From Moxie Looks So Familiar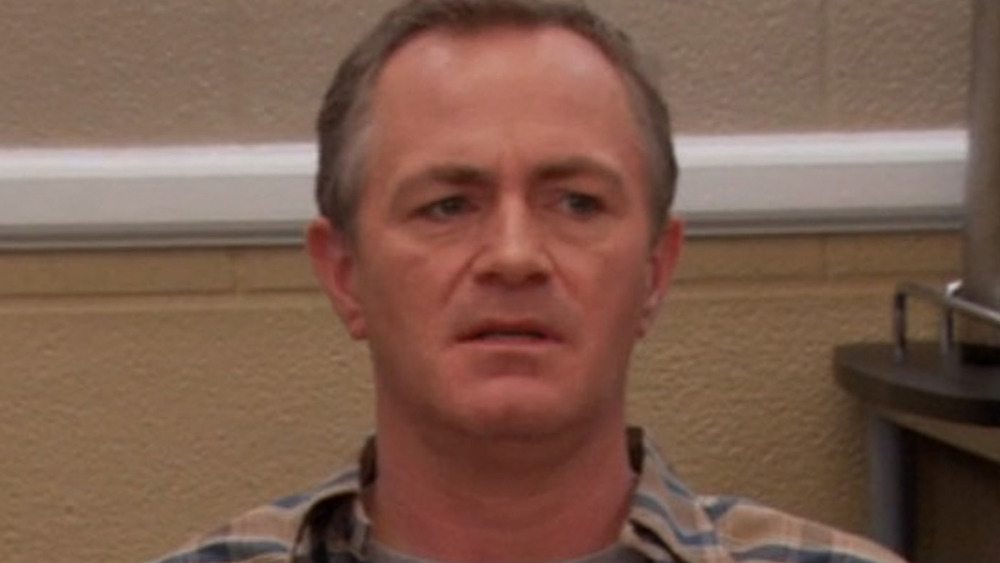 NBC
Sometimes it's difficult to find the courage to do the right thing, but the peer pressure of high school can make it even tougher. That's the message behind Moxie, the upcoming Netflix comedy based on the 2017 novel of the same name by Jennifer Mathieu. The story follows 16-year-old Vivian (Hadley Robinson) who goes to a high school where misogyny is the norm. Inspired by her mother (Amy Poehler), a former member of a '90s riot grrrl punk band, Vivian decides to anonymously publish a scathing 'zine calling out the school and all its issues. 
Poehler also directed Moxie, making it the third feature film she's directed after the 2016 TV movie Dumb Prince and the 2019 comedy Wine Country. As her fans no doubt already know, Poehler's comedy resume is long and impressive, and she often fills her projects with folks from the comedy community. Moxie is no different.
One character in Moxie, named Casey the Male Grocery Manager, might not be too memorable. But the actor who plays him, Kevin Dorff, will definitely be familiar to comedy fans. 
Kevin Dorff made us laugh every night alongside Conan O'Brien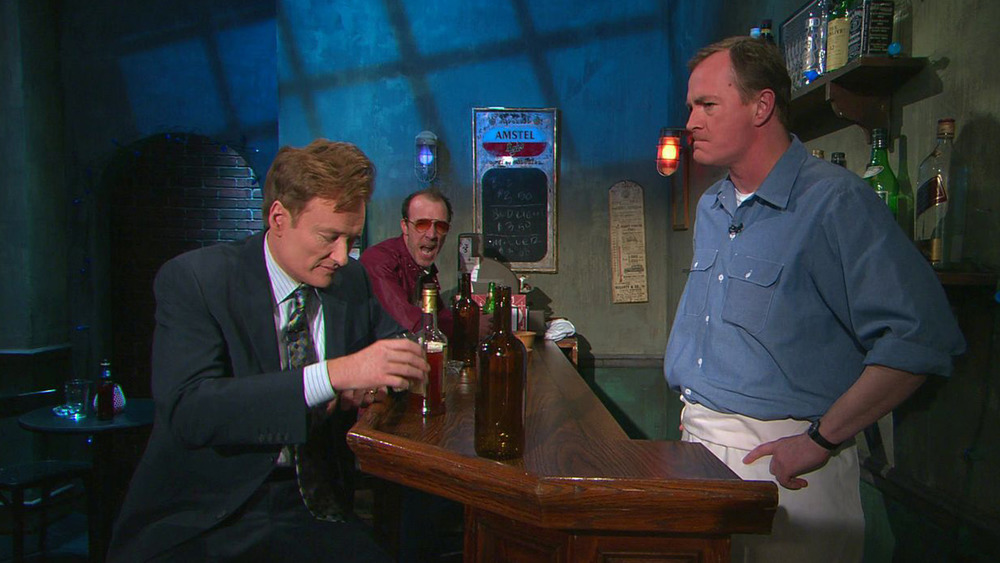 NBC
Most fans probably recognize Dorff from his work on Late Night with Conan O'Brien and later The Tonight Show with Conan O'Brien. The Chicago-born Dorff got his start in Chicago's improv and sketch comedy communities, and landing on Late Night as a writer-performer was his big break. 
Dorff wrote and appeared on hundreds of episodes of both shows from 2000 to 2010. Some of his most popular characters include Coked-Up Werewolf, Jesus Christ, Mansy the half-man/half-pansy, and the bartender at Joe's Place, the "friendly" neighborhood bar where Conan goes to relax only to receive endless verbal abuse from Joe and his customers.
Kevin Dorff's work on Conan O'Brien's talk shows saw him cross paths with many colleagues who later became collaborators on future projects. Amy Poehler was also a regular performer on Late Night in the late '90s and early 2000s. One of her most memorable characters was Andy Richter's younger sister who had a crush on Conan.
Kevin Dorff didn't do a very good job protecting Jon on 'Delocated'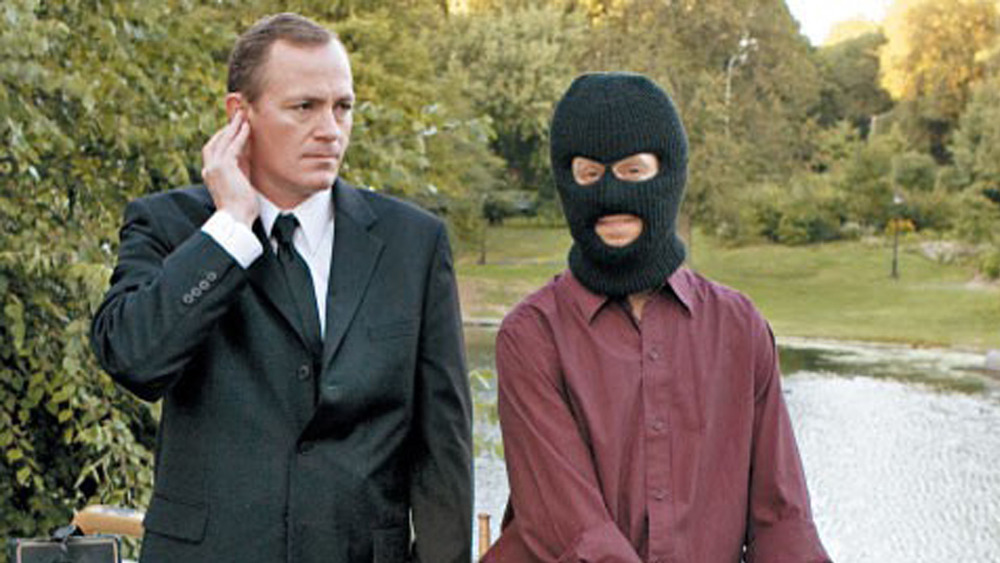 Adult Swim/Warner Bros.
Near the end of his time working with Conan O'Brien, Kevin Dorff was cast in a main supporting role on the Adult Swim mockumentary Delocated, which follows "Jon," a man in the witness protection program who signs his family up to star in a reality show against their wishes. Dorff teamed up with fellow Late Night with Conan O'Brien alum Jon Glaser, who created, wrote, and starred in the series.
Dorff's role was Mike the Federal Agent, the first of many of Jon's FBI bodyguards. After Jon's family abandons him in the pilot, Mike quickly becomes one of Jon's only emotional supports. But Mike is just as emotionally fragile as Jon and often finds himself calling his mother for encouragement during his shifts. Mike is eventually shot and killed by the Mirmanskys, the Russian mob family trying to kill Jon who later become the stars of their own reality show. It's a wild series.
Kevin Dorff's many other guest appearances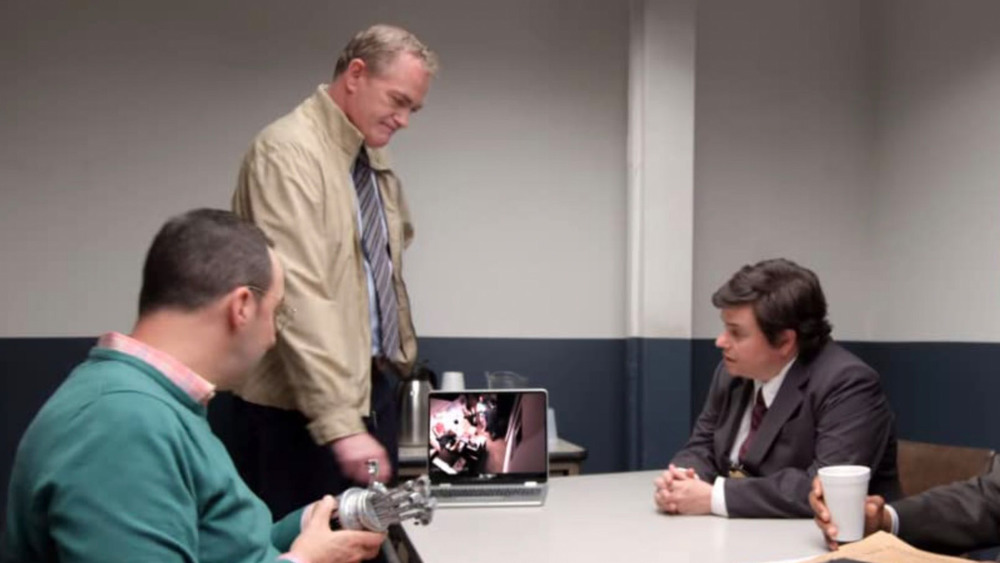 Netflix
If you've watched enough comedy in the past decade or so, there's no doubt you've seen Kevin Dorff in one of his memorable guest appearances. He's the ultimate scene-stealer, known for bringing big laughs to the smallest roles.
In the 30 Rock pilot, he's the guy who gets into a fight with Liz Lemon while buying hot dogs, while on an episode of Parks and Recreation, he plays constituent Derek, whose vote Leslie Knope is trying to win. On The Office, he played a Dunder Mifflin customer whom Michael and Dwight tried to bribe with a gift basket. (He didn't re-up with them.) On Arrested Development, he was Eddie Evidence Guy, the put-upon police department employee who's always lugging equipment to the next meeting. On six episodes of Brooklyn 99, he played Hank, the bartender at the watering hole where the precinct hangs out. 
Dorff has even had a few roles in dramas, with a cameo as Bill O'Reilly in the 2019 film about Fox News The Bombshell and a small role as "Deck Officer" on the second season of The Mandalorian.