How Coming 2 America's Female Empowerment Message Affected The Cast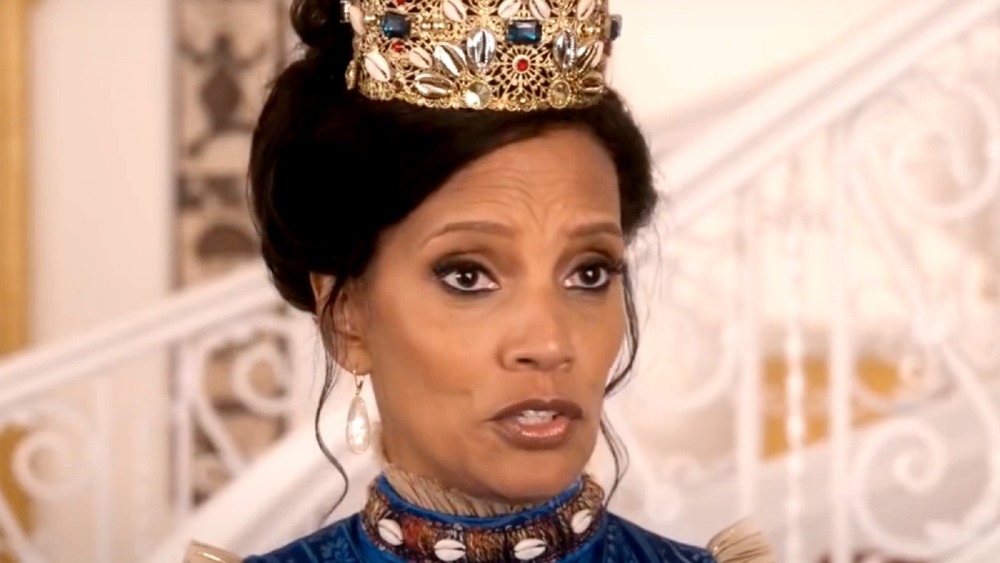 Amazon Studios
Eddie Murphy is set to reprise one of his most iconic roles in the upcoming comedy Coming 2 America. Serving as the sequel to the 1988 classic, this movie takes place after Coming to America. In this film, Prince Akeem Joffer (Murphy) returns to America after he learns that he has a son named Lavelle (Jermaine Fowler), who is next in line for the throne. In order to prepare his son for this undertaking, Prince Akeem and his best friend, Semmi (Arsenio Hall), go to Queens to meet Lavelle.
Coming 2 America is currently slated for a March 5 release date exclusively on Amazon Prime Video. In order to generate hype for the film, a handful of the actors sat down for a virtual panel — moderated by Rotten Tomatoes editor Jacqueline Coley — to answer various questions about the movie. Of the many topics that were discussed, one that stood out was the film's focus on female empowerment. This led to an interesting discussion that was spearheaded by Nomzamo Mbatha, a South African actress who plays the role of Mirembe. The character serves as Lavelle's love interest in the film, but she brings so much more to the table than fans will initially realize.
Coming 2 America offers a secondary message that's all about empowering women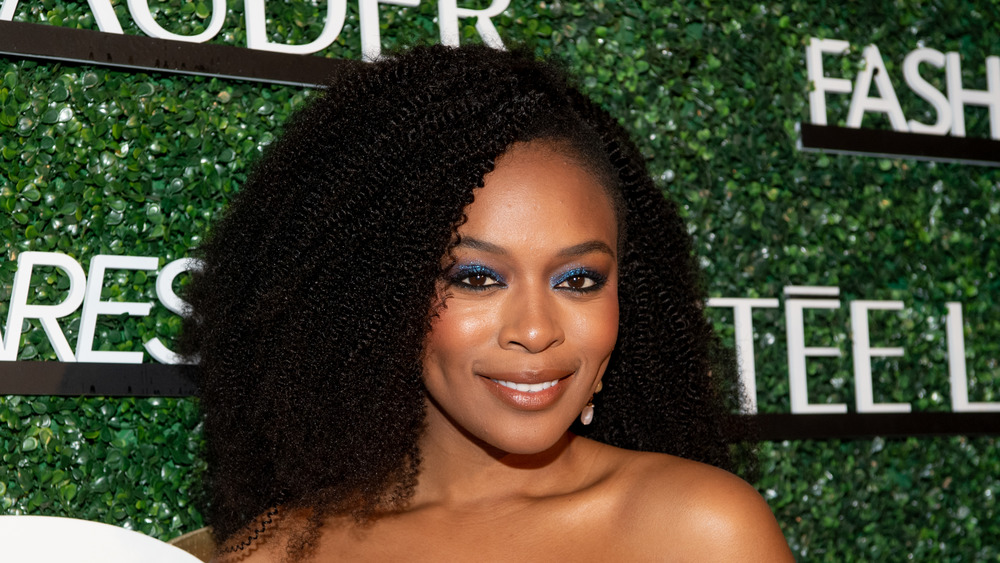 Emma Mcintyre/Getty Images
During the virtual panel for Coming 2 America, Mbatha spoke on how the script for the upcoming film sent a strong message about female empowerment. When speaking on the topic, Mbatha stated that "one of the most leading and on the pulse things about this film is a central theme around just the power of the female voice and the power of female empowerment." Additionally, she praised the writers for taking the time to create a script that is aligned with more modern-day society. "The finger is one the pulse," she said. "They read the room when they were writing the script. Craig Brewer read the room when he was directing those powerful scenes and gave that agency for women to just have agency on set for women to just have agency with the roles."
Along this same vein, Mbatha explained the importance of the film focusing on "coming to Zamunda," rather than centralizing it around "going to Queens." During the panel, she told attendees that this slight change allowed her character to shine brighter. "So it was about what I, as an African woman, am able to bring in terms of the nuances, in terms of, and rooting it in so much texture and culture and seeing ourselves just...I mean, Mirembe is witty. She's smart. She's sassy," she said.
Additionally, Tracy Morgan also offered a comment about how the theme of female empowerment resonates with other characters in the film. The actor mentioned that there is one scene in particular in which John Amos, who plays Akeem's former employer Cleo McDowell, says to Akeem, "I always thought the Queen was the smartest of them all. What do you think your mother would say, Akeem?" Morgan felt that one line really emphasizes the film's central theme, concluding his statement by saying, "That right there was it for me."