The Real Reason We Don't See McGee's Sister On NCIS Anymore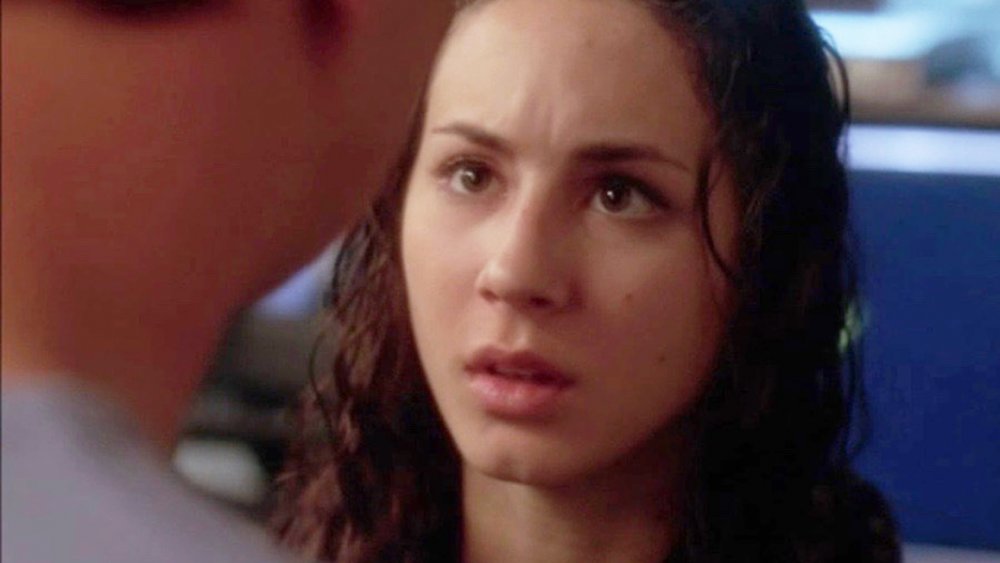 CBS
Even though it violates Gibbs' Rule #10, we love it when a case gets personal for the NCIS team. (Makes you wonder why Gibbs has rules on NCIS if he's just going to break them.) On a season 4 episode of NCIS, Senior Special Agent Timothy McGee (Sean Murray) found his family life clashing very uncomfortably with his work when his younger sister Sarah (Troian Bellisario) came to him worried that she'd accidentally murdered her ex-boyfriend, a Navy seaman. McGee initially tried to keep the crime quiet while he investigated, but eventually his colleagues were able to help prove that Sarah was innocent.
This was Sarah and Bellisario's second appearance on the show, as she was also seen briefly on an episode during season 2. Even in these fleeting moments it became clear that Tim and Sarah were close. She trusts him enough to confess to possibly murdering a Navy officer, even though his job is to catch murderers of Navy officers, and he put his entire career on the line to help her. Yet, that episode marked the last time — to date — that Sarah has shown up on NCIS. So much for sisterly love — or is something going on behind the scenes? Here's the real reason we don't see McGee's sister on NCIS anymore.
Troian Bellisario's family has history with NCIS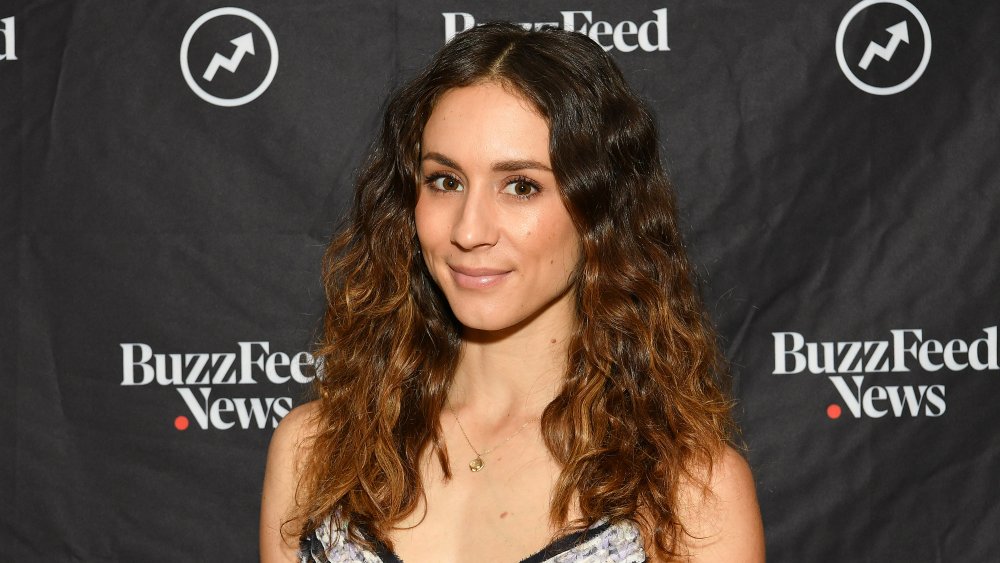 Dia Dipasupil/Getty Images
The surname Bellisario may be ringing bells among committed NCIS fans. Don Bellisario is a TV legend who created hit shows including Magnum, P.I., Quantum Leap, and JAG — and he launched NCIS as a spin-off of JAG in 2003. Troian Bellisario is Don's daughter with his third wife, Deborah Pratt. Troian also played a different character in an episode of JAG, and Pratt appeared on Don's shows Airwolf, Tequila and Bonetti, Quantum Leap, and Magnum, P.I., as well as in his 1988 movie Last Rites.
Troian Bellisario isn't the only NCIS cast member with family ties to Don. Don and Pratt divorced in 1991, and in 1998, he married Vivienne Lee. Lee already had two sons: Chad Murray, who worked as a producer on JAG, NCIS and NCIS: Los Angeles; and Sean Murray. Yes, that Sean Murray — Sarah and Tim McGee are step-siblings in real life.
Given all these family connections, you'd think Troian Bellisario, like her step-brother Sean Murray, would be a regular on NCIS. And that might have been the original plan, but the untold truth of NCIS is that in 2007, a year after Troian's second episode aired, Don was fired from the show he created. Supposedly, star Mark Harmon didn't like his management style and after a series of disagreements, CBS chose Harmon over Don Bellisario. Despite her family ties on and off screen, maybe Troian didn't feel comfortable working on a show that caused her dad so much heartache.
Troian Bellisario doesn't need her dad's cred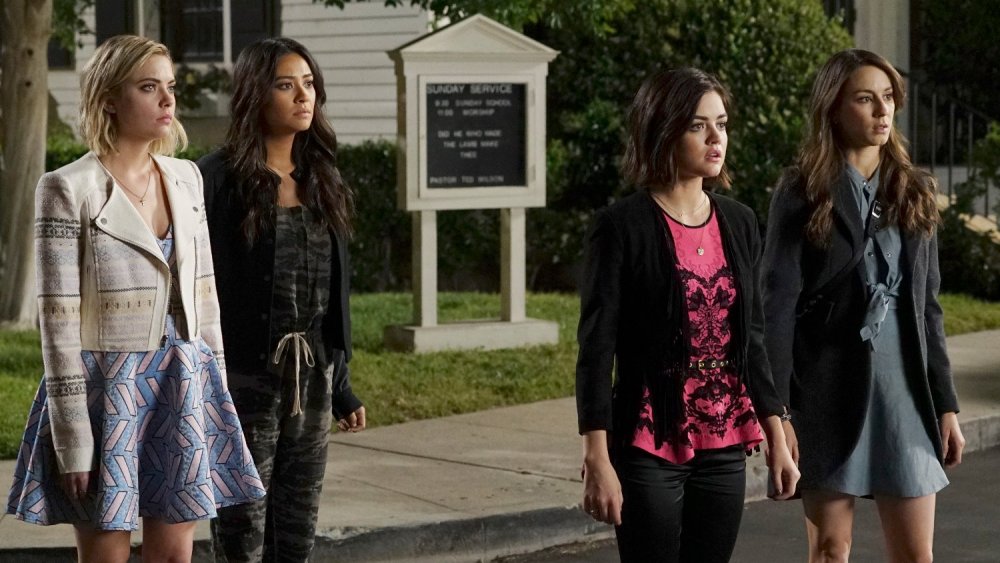 Freeform
She may have gotten a little help from her famous and well-connected dad in the early days, but Troian Bellisario has built a career and a fan following in her own right too. If you already know her name, it's probably thanks to her starring role on the teen drama series Pretty Little Liars. The show put Bellisario and her co-stars Shay Mitchell, Lucy Hale, and Ashley Benson onto superstar trajectories.
Bellisario's personal life has also been busy. In 2014, she got engaged to actor Patrick J. Adams, who you may recognize as astronaut John Glenn on National Geographic's The Right Stuff, or from his starring role as college-dropout-turned-fake-lawyer Mike Ross on Suits. Bellisario even had a brief but significant part on a couple of episodes of Suits in 2015, playing Ross' former love interest and current legal adversary.
Things were much happier for the couple in real life. Bellisario and Adams married in December 2016, and Bellisario gave birth to their daughter in 2018. Since then, she's appeared in Richard Linklater's Where'd You Go, Bernadette in 2019, and on the P.I. drama Stumptown in 2020. She's also set to star opposite Grey's Anatomy's Patrick Dempsey on the upcoming CBS political drama Ways & Means, as an optimistic Democratic congresswoman working with Dempsey's jaded Republican to fix the broken system.
It would have been cool to see more sibling plots on NCIS, but what Bellisario has done since proves she doesn't need the family name to make her mark.