We Finally Know The Release Date For Hulu's M.O.D.O.K.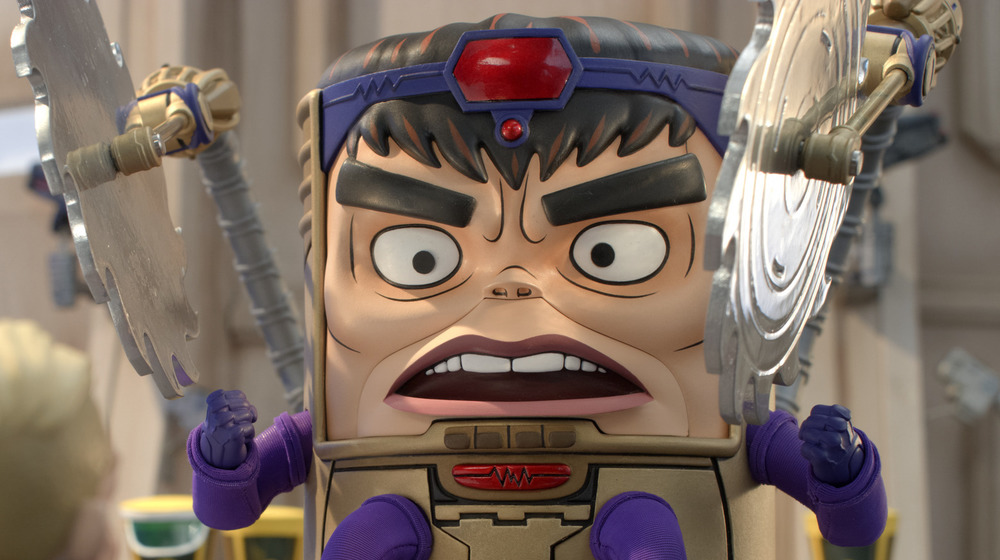 Hulu
Two years ago on February 11, 2019, Marvel first informed fans that there would be a M.O.D.O.K. animated series headed to Hulu. At that point all we knew was that M.O.D.O.K. was being written and executive produced by Jordan Blum and Patton Oswalt, with Oswalt also playing M.O.D.O.K. himself.
The series, which is about how "an egomaniacal super villain with a really big head and a really little body, struggles to maintain control of his evil organization and his demanding family," remained largely unknown for nearly a year. Then, in January 2020, we found out a whole lot more when Marvel announced its cast and characters. That cast includes Aimee Garcia playing M.O.D.O.K.'s wife Jodie, Ben Schwartz as his 12-year-old son Lou, Melissa Fumero as his 17-year-old daughter, and Wendi McLendon-Covey as his work nemesis Monica Rappaccini, among a host of others.
But the big things we were still waiting on are only being revealed right now — a brand-new trailer and a release date.
M.O.D.O.K. is closer than you think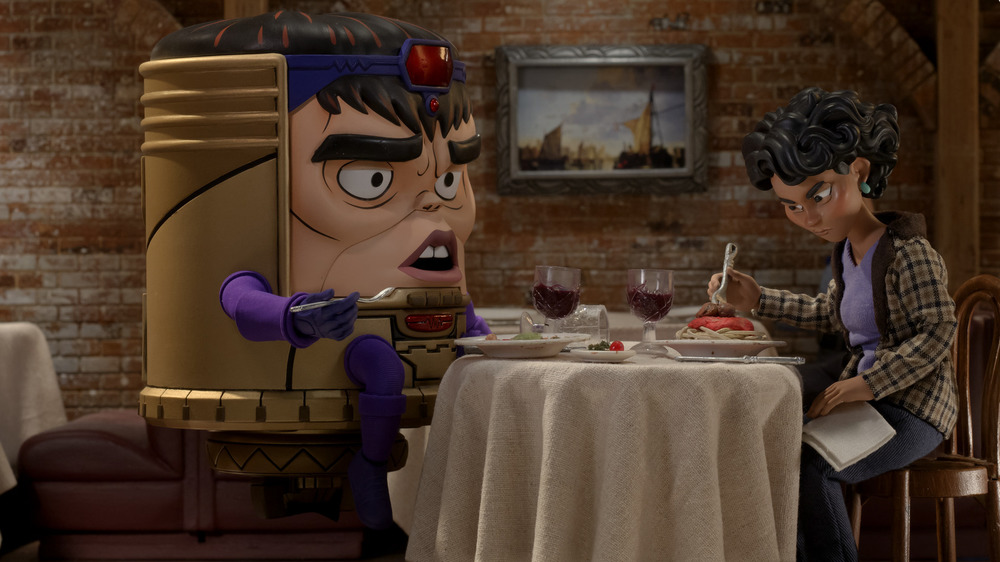 Hulu
"Time to change the world... by bringing it to its knees!" screams Oswalt's M.O.D.O.K. at the beginning of the announcement teaser tweeted by Rotten Tomatoes. And we get a lot of great information and flavors in the 52 seconds that follow.
"Am I a good businessman," M.O.D.O.K. asks one of his henchman, who responds by explaining that they are, in fact, bankrupt. Naturally, M.O.D.O.K. handles the bad news very well — by accidentally shooting off the arm of another henchman (who is just getting their coffee) with a forehead laser beam.
And of course, we do get to see M.O.D.O.K. in actual action, blowing things up and getting to explain what his iconic name stands for: Mechanized Organism Designed Only for Killing. Of course, he does get distracted by someone trying to escape destruction with a parachute — can't let that happen!
Saving the best news for last, M.O.D.O.K. is nearly within reach. The animated Hulu series will premiere May 21 — less than three months from this writing.