Marvel's M.O.D.O.K. - What We Know So Far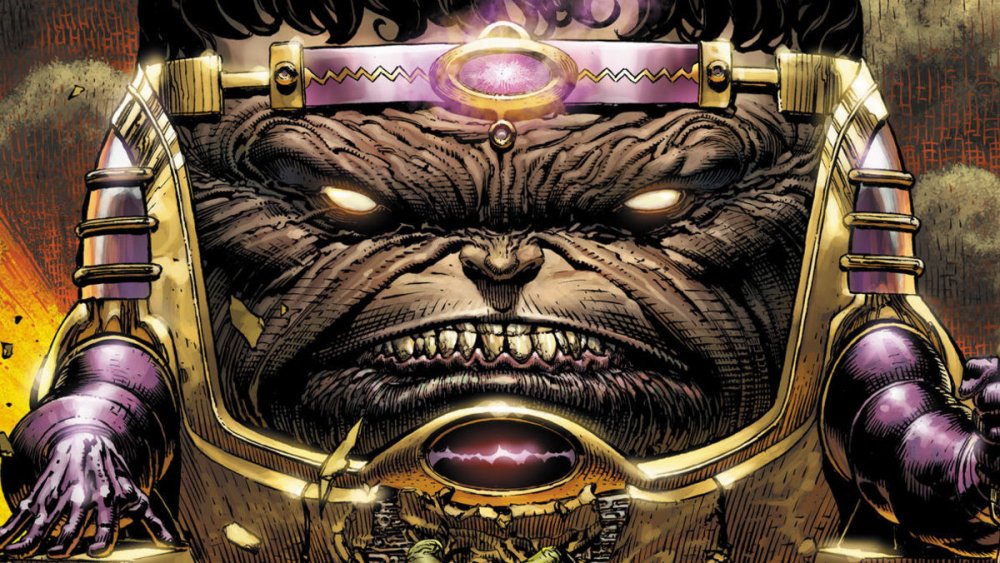 Marvel Comics
Marvel may already have a bunch of movies and television series on the calendar, but there's also a couple of animated series in development over at Marvel Television and Hulu.
In February 2019, it was announced that Marvel's M.O.D.O.K. — along with companion series Hit Monkey, The Tigra & Dazzler Show, and Howard the Duck — were in the works for the streamer. Unfortunately, the latter two series (along with, presumably, the planned crossover The Offenders) have since been scrapped. But M.O.D.O.K. and Hit-Monkey are still a go, and Marvel Television — which is finding itself with less and less to do these days as film branch Marvel Studios has taken over production on virtually all forthcoming television projects, including the upcoming MCU-set Disney+ series — has assembled an interesting team to take on Marvel's first-ever animated series for adults.
The series is being produced by beloved comedian Patton Oswalt, along with Community and American Dad! writer Jordan Blum and comics legend Jeph Loeb, with all three heavily involved with the writing and creative direction of the new series. The titular character may be a sinister, ugly supervillain (and a Mental Organism Designed Only for Killing), but every indication is that the trio will be taking an irreverent approach to his adventures, to say the least.
Here's everything we know so far about Marvel's M.O.D.O.K.
When will Marvel's M.O.D.O.K. be released?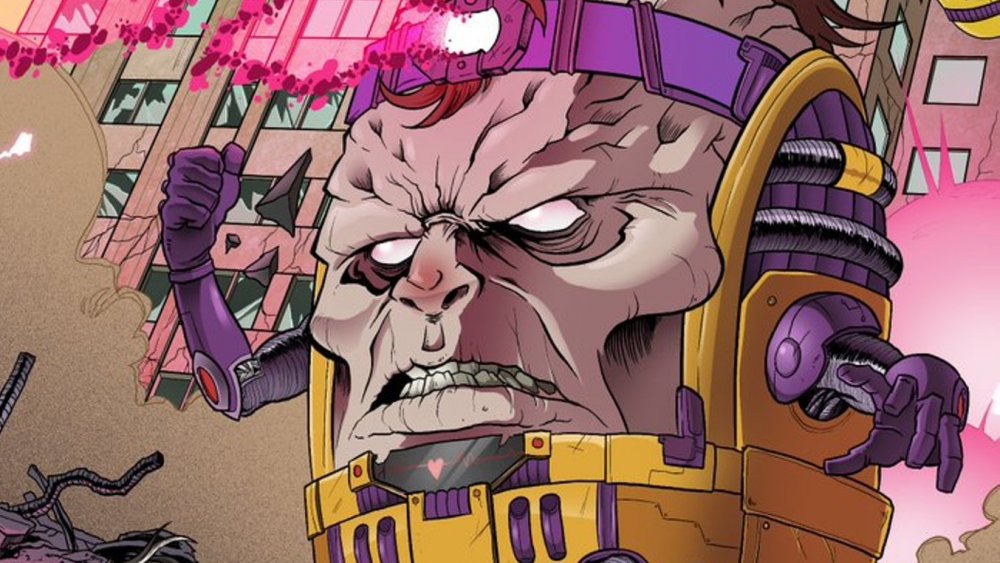 Marvel Comics
Although no formal release date has yet been announced, the series is far enough along in production that a 2020 release is not out of the question. The main cast is already in place, and enough plot details have been revealed that it's plain that M.O.D.O.K.'s writers' room has been at work for some time already. 
Since the series is still technically in the pre-production stages, and animated television can take significantly longer to produce than live-action shows, we're going to venture a guess that the series won't premiere any earlier than the fall, and we find it more likely that we won't be able to feast our eyes on M.O.D.O.K. until sometime in 2021. It's also not clear whether all of the episodes will drop at once (AKA the Netflix model) or if fans should expect an episode-a-week deal instead (as is typical of Disney+).
Who has been cast in Marvel's M.O.D.O.K.?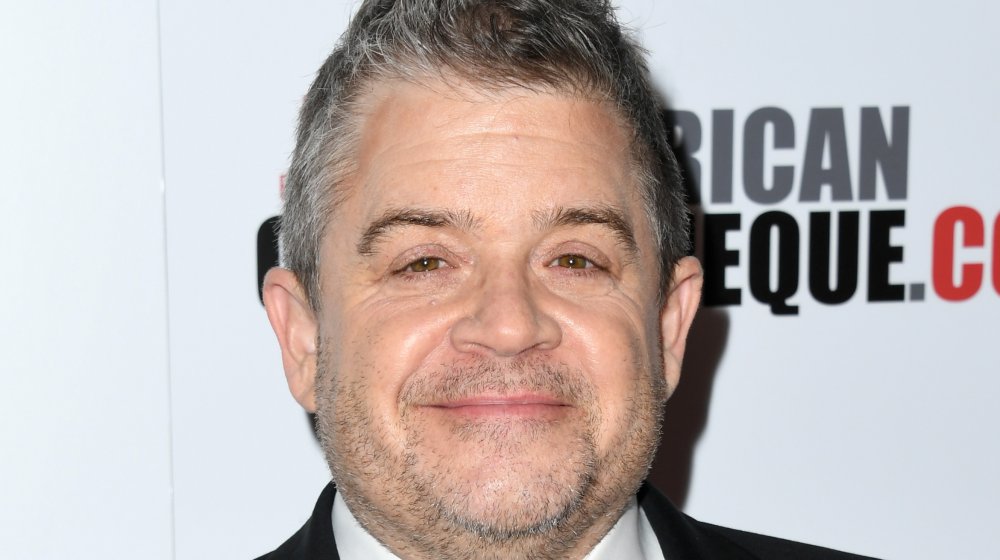 Jon Kopaloff/Getty Images
The main cast for Marvel's M.O.D.O.K. has already been announced (via Deadline). On top of his executive producer duties, Oswalt will be taking on the voice duties of the titular supervillain, and will have good company in costars Aimee Garcia (Lucifer), Melissa Fumero (Brooklyn Nine-Nine), Wendi McLendon-Covey (The Goldbergs), Ben Schwartz (Sonic the Hedgehog), Beck Bennett (Bill & Ted Face the Music), Jon Daly (Big Mouth), and Sam Richardson (Veep).
Garcia is set to voice Jodie, M.O.D.O.K.'s long-suffering wife and his children's mother. She will also be a pivotal character in the series like her husband, with a story of her own to tell. The supervillain's son Lou is being voiced by Schwartz, and his daughter Melissa will be taken on by Fumero.
McLendon-Covey is going to voice Monica Rappaccini, a "mad scientist" who works at A.I.M., M.O.D.O.K.'s evil organization. She's also his rival when it comes to work, and a force behind a burgeoning coup at the office. Joining her at the lab as a "post-merger-integration-consultant" will be Austin van der Sleet, voiced by Bennett. Daly comes in as M.O.D.O.K.'s begrudging frenemy Super Adaptoid, a droid who secretly wants to rebel against his master and become autonomous, and the role of Gary — an A.I.M. employee who supports M.O.D.O.K. to a fault — is to be voiced by Richardson.
What is the plot of Marvel's M.O.D.O.K.?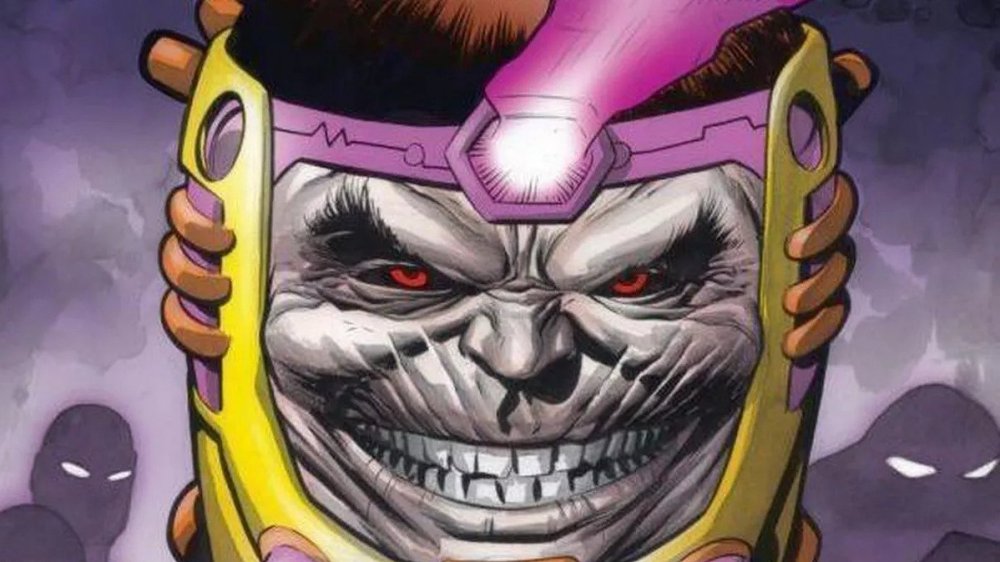 Marvel Comics
M.O.D.O.K. was first introduced to the Marvel universe in the Captain America comic books as a straight-up supervillain, but fans will get to see a very different side of him in the series.
Despite his hopes and dreams of using his evil powers for, well, evil, the M.O.D.O.K. we'll see in animated form has never quite hit his stride. He just hasn't quite been able to cut it as a supervillain, and now, after endless troubles in trying to achieve world domination, a coup at A.I.M. means he's no longer in charge of the organization which he hoped would give him the power to rule the world. 
To make matters worse, the troubles at work have seeped into his home life, leaving him with a marriage on the rocks. What does all this add up to? You guessed it: one of Mighty Marvel's most iconic supervillains will be battling a mid-life crisis. 
While her husband deals with hitting middle age and his track record of failures, Jodie discovers a new hobby that truly brings her into her own and makes her realize that M.O.D.O.K. has been holding her back from reaching her full potential. The couple's children, as typical teenagers, are carving out their own lives, much to the dismay of their father; Lou is a loner who struggles to fit in among other teenagers, while his older sister has become a popular figure at school.
If, like us, you're psyched for Marvel's M.O.D.O.K., you may want to bookmark this page — we'll be updating it with more details whenever they become available. In the meantime, let's have a moment of silence for Howard the Duck; he'll get his due someday, we hope.