The Strange Sci-Fi Movie Record Held By Actor Bill Paxton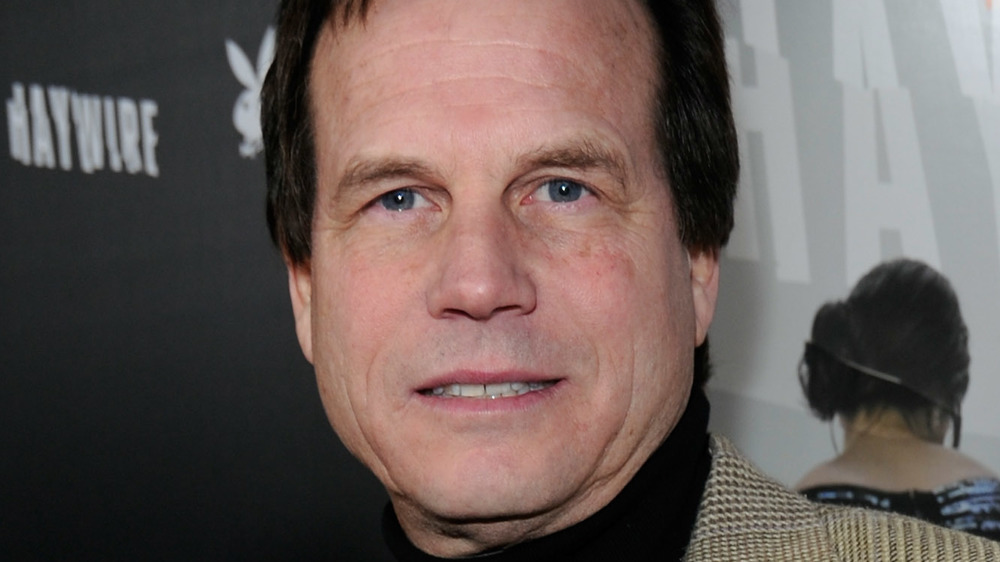 Frazer Harrison/Getty Images
Bill Paxton left us far too soon. The actor passed away on February 25, 2017, from a stroke he suffered after open-heart surgery. Paxton was 61 years old and left behind a wife and two children, an impressive body of work, and more than a few old co-workers like Tom Hanks and Kevin Bacon who were saddened by his loss.
Among other memorable roles, Paxton played the real-life astronaut Fred Haise in 1995's Apollo 13, the storm chaser Bill Harding in 1996's Twister, and the patriarch of a very unorthodox family in the HBO drama Big Love. He made his directorial debut with the 2001 horror film Frailty, in which he starred as the homicidally deluded Dad Meiks, and embodied one of the most diabolical Hydra villains in all of Marvel's media — the manipulative and treacherous John Garrett on the first season of Agents of S.H.I.E.L.D.
To fans of science fiction, however, Paxton will always be known as the only actor to hold a peculiarly specific record.
Any fan of '80s sci-fi cinema will be familiar with at least three villains responsible for lucrative film franchises and ridiculously high body counts — the nightmarish xenomorphs introduced in 1979's Alien, the cybernetic terminator cyborgs from 1984's The Terminator, and the bloodthirsty hunters who cause so much trouble for Arnold Schwarzenegger and his troops in 1987's Predator. It's the carnage these villains leave in their wake that concerns Bill Paxton's strange record.
Bill Paxton is the only actor to play characters killed by all three of these sci-fi villains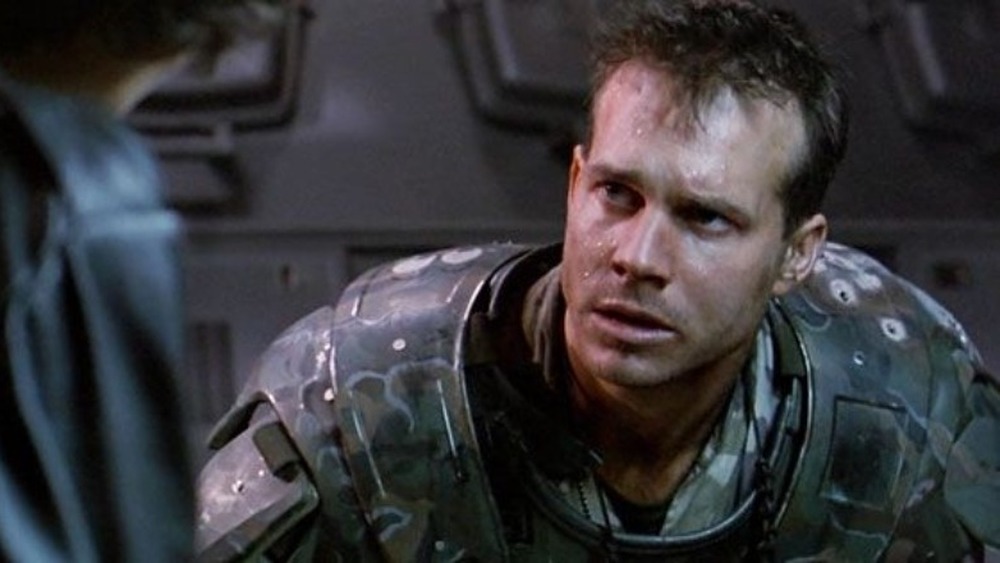 20th Century Fox
In spite of all the death these aliens and cyborgs spread in all the movies they've been featured in, Bill Paxton remains the only actor to play characters killed by a xenomorph, a terminator, and a predator. In case you think this record is a silly one, allow us to point out it was important enough that it was mentioned prominently in obituaries at the time of his passing (via Arkansas Online). 
In The Terminator, Paxton plays the leader of the trio of punks the naked Terminator (Arnold Schwarzenegger) encounters shortly after arriving in the Los Angeles of 1984. Paxton and his buddies pull switchblades on the Terminator, and the T-800 kills Paxton's character with a single hit. In 1986's Aliens, Paxton's death at the hands of the xenomorphs is more heroic but no less final. After spending most of the film freaking out, Paxton's Private Hudson stages a desperate, crazed last stand against the aliens, only to be grabbed by a xenomorph from the floor below, never to be seen again. Finally, there's 1990's Predator 2, in which Paxton plays LAPD Detective Jerry Lambert, who sacrifices himself to the Predator's tender mercies in order to buy a subway car full of civilians time to evacuate.
The only actor to so far come close to Paxton's record is Lance Henriksen. His character Detective Vukovich is killed by the T-800 in The Terminator. As wealthy industrialist Charles Bishop Weyland, Henriksen is slaughtered by a predator in 2004's Alien vs. Predator. The android Bishop, played by Henriksen, is ripped in half by the xenomorph queen in Aliens but survives until Ripley (Sigourney Weaver) deactivates him in the sequel.
A famous director liked taking out Paxton's characters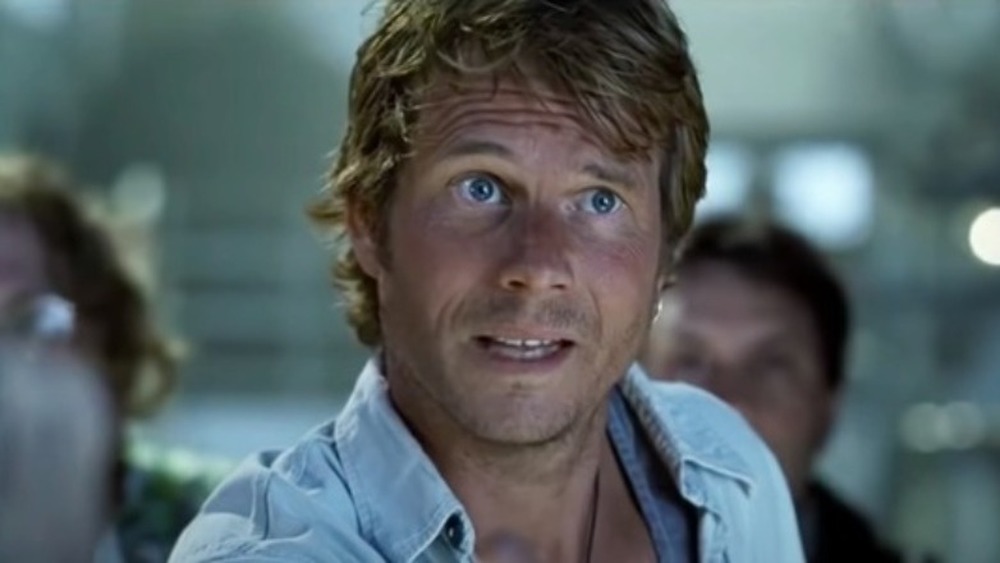 Paramount/20th Century Fox
While it doesn't rise to the level of a bona fide record, there's an interesting irony when it comes to the deaths of the characters Bill Paxton played. 
Paxton's roles have a pretty high death rate — with his characters going to the great beyond in around a third of the films in which he appeared. But that rate gets higher when you limit it to the films he starred in that were directed by James Cameron. Paxton was a favorite of Cameron's, and, in fact, two of the films earning Paxton his record – The Terminator and Aliens – were directed by Cameron. The director was hoping to find a spot for the actor in the upcoming Avatar sequels, but sadly, it wasn't meant to be.
In total, Paxton appeared in four of Cameron's films, and his characters died in half of them. Along with the sci-fi flicks that helped get him his unique record, Paxton had a role in 1994's True Lies, where he isn't killed by Arnold Schwarzenegger but is thoroughly humiliated by him. (Arnold does, however, imagine killing Paxton's character at one point, a daydream which is shown on-screen.) Paxton also appeared in Cameron's 1997 Oscar magnet Titanic, in which just about everyone else dies.