James Cameron Wanted To Cast Bill Paxton In Avatar Sequels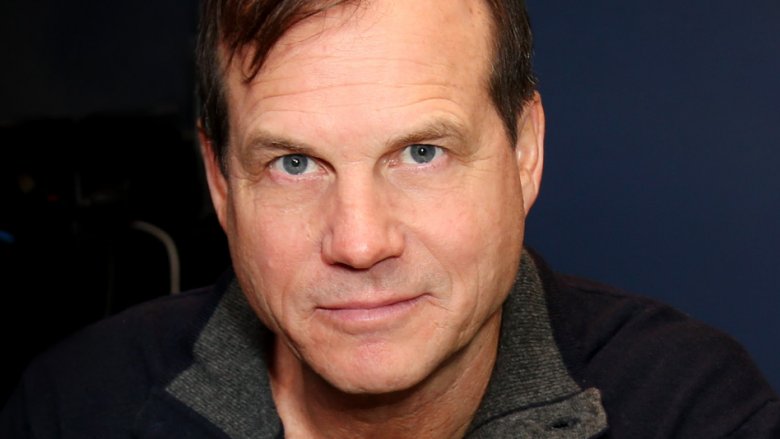 Getty Images
We'll just have to imagine what Bill Paxton could've brought to Pandora.
Prior to his death in February, Paxton's frequent collaborator James Cameron was hoping to find a role for him in the upcoming Avatar sequels. Cameron told Entertainment Weekly that he never got a chance to ask Paxton about it before he died of complications following heart surgery.
The duo previous worked together on Terminator, Aliens, True Lies, Titanic, and Ghosts in the Abyss, but Cameron had plans for more. When asked why Paxton wasn't in Avatar, Cameron replied, "I don't remember what happened there. I don't think there was a part that fit him well. Otherwise, I would have loved to have him involved."
But with four Avatar sequels on the horizon, there would be plenty of opportunities to bring Paxton into the franchise. "I was thinking of a good place, a good fit for Bill," Cameron said. "Then, of course, he died unexpectedly before I made a presentation to him. That denied us that next chance to work together. I would have loved to have continued working with Bill and I'm sure he felt the same way."
Cameron and Paxton became "fast friends" during the early '80s. "It was either late '80 or early '81 and we were doing a film, Galaxy of Terror, for Roger Corman," Cameron said. "And I was a production designer and he had done some set decorating work in Texas and he had just come out to L.A. and he was just looking for a gig. He had been introduced by a friend of mine and he just seemed immediately like a very gregarious, but also at the same time kind of edgy character. Extremely charismatic, but always had this kind of manic crazy edge to him. We kind of hit it off. A couple years later, when I was doing Terminator, I asked him to play one of the punks who gets slaughtered. Not the most auspicious [role], but we made up for that a year later on Aliens. He blew me away with his reading for Hudson. He had a paper poster tube in his hands as a "plasma rifle" and he was just bouncing off the walls in our casting office in Pinewood Studios. I thought, 'This guy's gonna be amazing!'"
Despite their friendship, Paxton wasn't the first choice for the role of Brock Lovett in Titanic. "I won't name names, but it was a very well-known character actor who was 10 or 15 years older than Bill," Cameron said. "That deal went sideways at the last minute because he [asked for] triple the money we were led to expect it was going to be. So I basically said—very kindly and respectfully—'go f*** yourself.' It was about a week and a half before I started shooting the present-day scenes. I needed somebody so I just knee-jerked and went to a go-to guy that I knew was going to deliver. So I called Bill and I said, 'You gotta get on a plane. You can read the script on a plane, but you gotta tell me you're doing it before you read it.' And he said, 'Well, okay Jim, sure!' Which I think is more a measure of our friendship than his professional acumen."
Cameron is currently working on all four Avatar sequels at the same time. Production for Avatar 2 began a few months ago, and it'll bring back Sam Worthington as Sully and Zoe Saldana as Neytiri. Kate Winslet has also signed on for a leading role along with a group of young actors who will play the "future generation of Pandora."