Why Emily From Cherry Looks So Familiar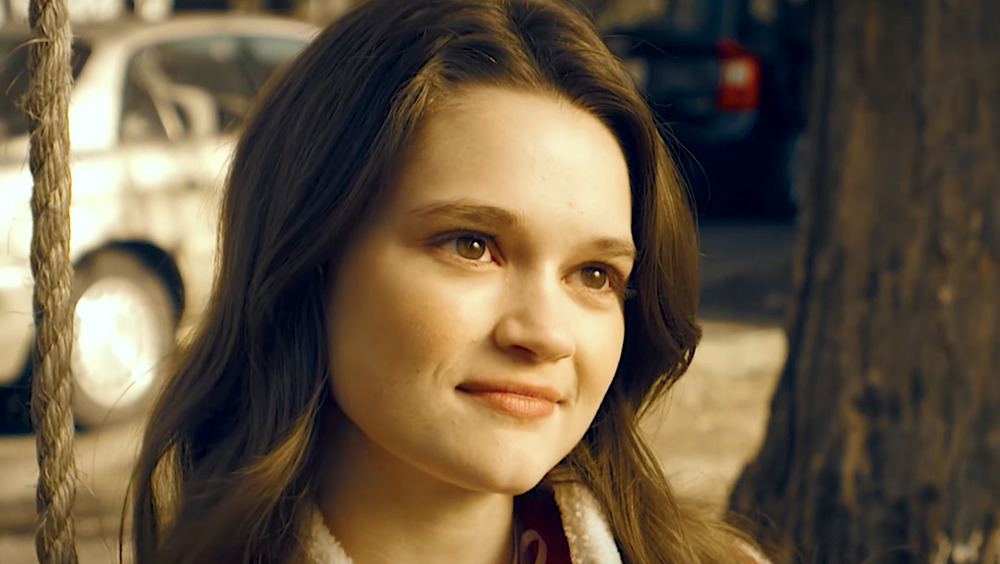 Apple TV+
As the Russo Brothers first project post-MCU, the upcoming crime drama Cherry is highly anticipated, and they borrowed another Marvel mainstay, Tom Holland, to play their lead character, Cherry. The movie is adapted from the novel of the same name by author Nico Walker. Although it's technically a work of fiction, Walker used his own experience as inspiration, writing the book during his time in prison for bank robbery.
In the film, Cherry is a troubled young man who drops out of college to serve in the U.S. Army. Suffering through his time as a soldier, he returns home with severe PTSD, using drugs as an escape. He quickly becomes an addict and turns to robbing banks for money to buy more drugs. Cherry's only ray of light in his life is the woman he loves, Emily. Played by Ciara Bravo, Emily and Cherry fall in love in college, and she sticks by his side through the army and his trauma. When Cherry falls deep into drugs and crime, he threatens to destroy his relationship with Emily and lose her forever.
For many viewers, the actress who plays Emily is a familiar face. Though she's a young actress, she's already been working for 12 years, so she has quite a lot of projects on her resume. Not quite sure where you've seen her from? Check out her biggest roles.
Bravo started off her career as the mischievous little sister Katie in Big Time Rush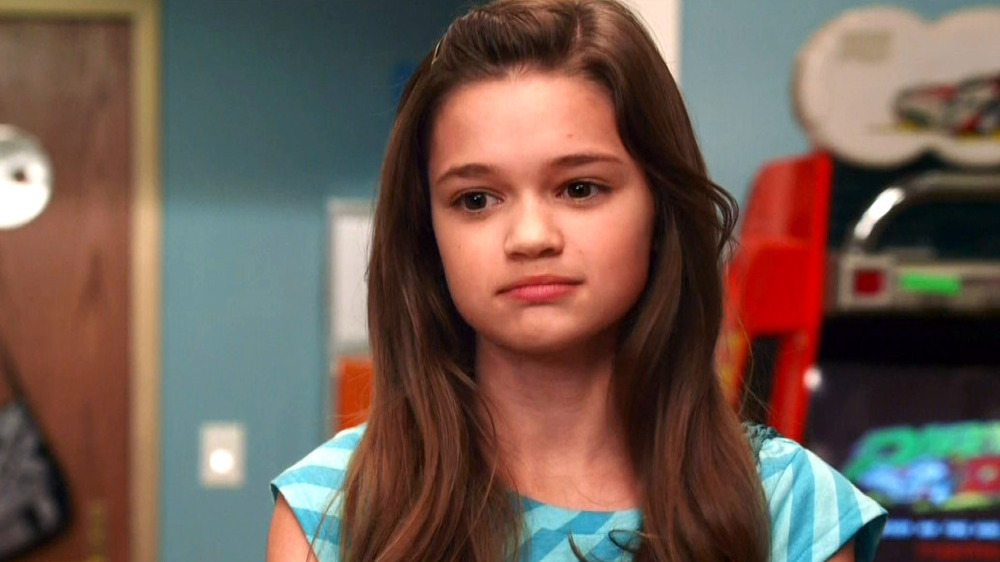 Nickelodeon
From 2009 to 2013, Bravo starred in the boy band comedy Big Time Rush on Nickelodeon. The show focuses on four boys — Kendall Knight (Kendall Schmidt), James Diamond (James Maslow), Carlos Garcia (Carlos PenaVega), and Logan Mitchell (Logan Henderson) — who are selected to form a new boy band called Big Time Rush. Bravo plays Katie Knight, the younger sister of Kendall. Even though she's just a kid, Katie has a high I.Q. and is the smartest character on the show. She uses her smarts to manipulate those around her and will do anything to get what she wants, no matter who gets in her way. Charismatic and business savvy, Big Time Rush often asks for Katie's help with their plans.
The series ran for four seasons and more than 70 episodes, with the main characters operating as a real band outside of the show as well, releasing music and touring. The band Big Time Rush went on a hiatus after the show ended, and in 2020 they had a virtual reunion, releasing an acoustic track shortly after.
Bravo portrayed Emma in the short-lived drama Red Band Society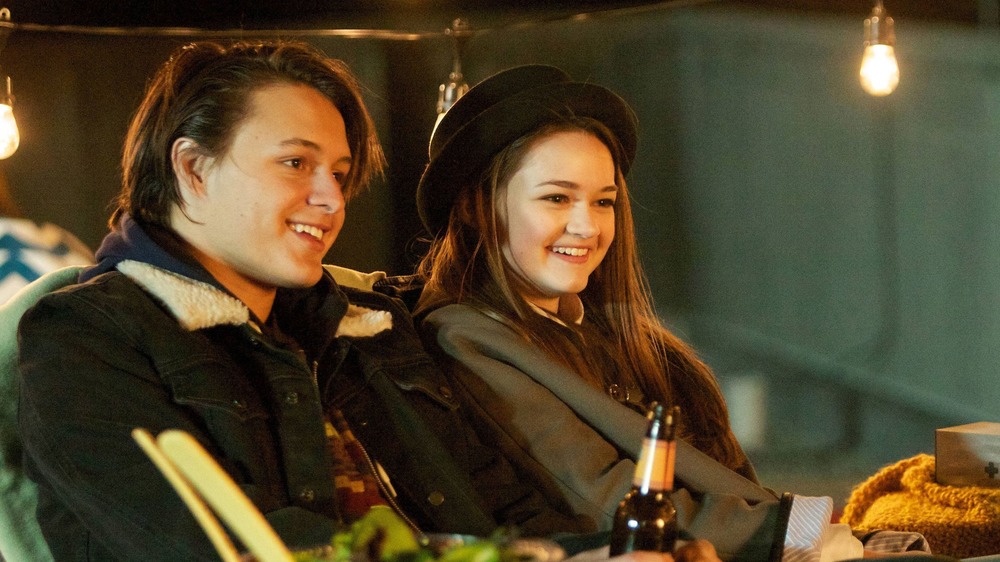 Fox
After Big Time Rush, Bravo's next big project was the Fox medical drama Red Band Society. The show centers around a pediatric ward in a hospital, focusing on the teenage patients that live there, their relationships, and their treatments. It's based off a Catalan series named Polseres vermelles. Bravo plays a character named Emma who lives in the ward getting treatment for her anorexia. She is dating another patient named Leo, who is in rehabilitation after treatment for osteosarcoma. Over the season, Emma has her ups and downs as she works through her disorder to finally get released.
The series had a fantastic cast, also starring Octavia Spencer, Dave Annable, and Charlie Rowe, but got mixed reviews from critics, with a 59 percent on Rotten Tomatoes. Some critics questioned the concept of the show, while others praised the teenage cast's acting. On the other hand, audiences seemed to love the series and its warmhearted theme, reflected in the much higher audience score of 86 percent. Despite that, it appears that too few people watched the series, leading Fox to pull it from the schedule after its tenth episode. The show was canceled, and Fox later aired the three remaining episodes to a small audience.
YouTube's dark comedy Wayne starred Bravo as a reckless teenager named Del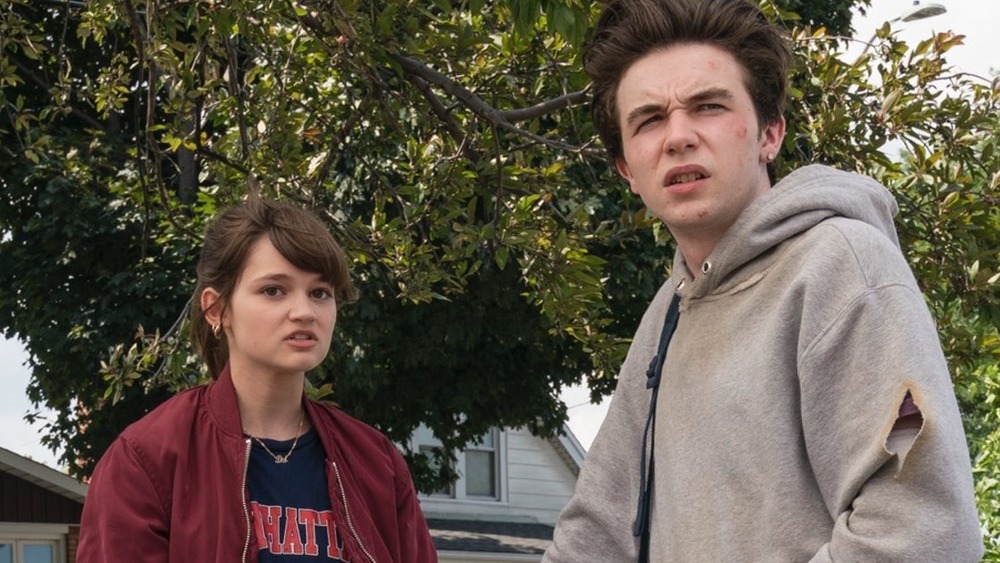 YouTube Premium
Ciara Bravo then took on a more comedic and strange role in the YouTube Premium series Wayne. Mark McKenna stars as the title character, Wayne McCullough, who travels around searching for his father's 1978 Pontiac Trans Am that was stolen before he died. He brings along Bravo's character Del, another teenager who lives in the area, and Wayne slowly develops feelings for the girl. The series is a dark comedy commonly compared to the Netflix hit series The End of the F***ing World and is produced by Deadpool writers Rhett Reese and Paul Wernick.
Wayne was extremely well-received, with a 100 percent on Rotten Tomatoes and a 98 percent audience score. The Critics Consensus states, "The most thoughtfully violent series you'll see all year, Wayne is a home run." Unfortunately, the series came out right around the time that YouTube decided to stop producing original content for YouTube Premium, and they canceled Wayne after one season.
In the fall of 2020, the series premiered on Amazon Prime, renewing hope for fans that Amazon might pick it up for a second season. Although Amazon has made no announcement about the future of Wayne, the creator of the series seems hopeful and is already planning the story, sharing with Inverse that a possible second season would be "about Wayne trying to go straight, trying to earn back Del and find the peace he deserves."
Bravo played a student named Mary Smith in A Teacher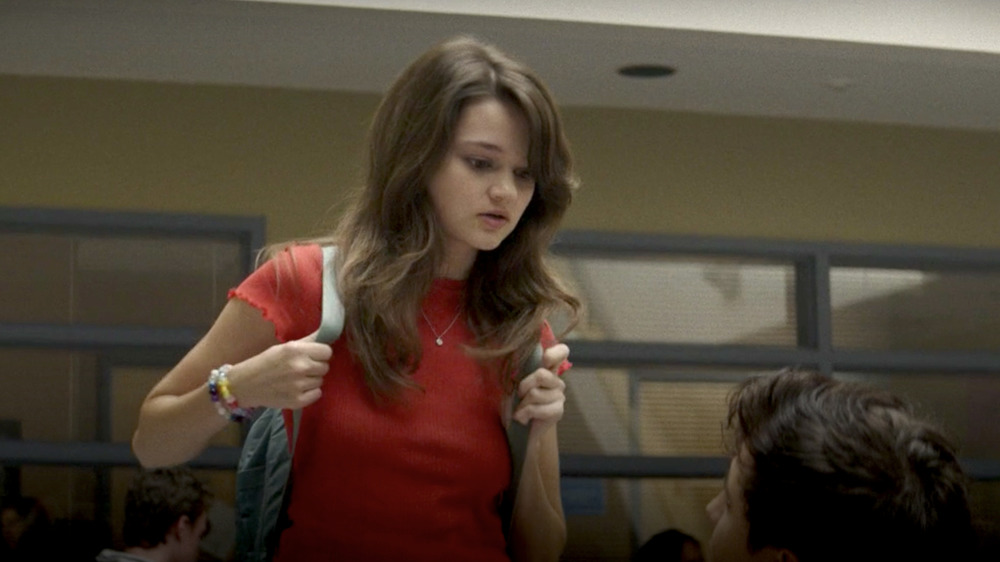 Hulu
Most recently, Ciara Bravo had a small but effective role in the Hulu drama A Teacher. Starring Kate Mara and Nick Robinson, the series tells the story of Eric (Robinson), a high school student who becomes victim to his teacher Claire Wilson (Mara), who manipulates him into a "relationship" and sexually molests him. A Teacher travels with Eric and Claire from 2013 to 2024, through the lasting ramifications of their relationship. The series was created by Hannah Fidell and based on her film of the same name.
Bravo plays a supporting role as Mary Smith, the little sister of Eric's friend Josh (Dylan Schmid), appearing in the first act of the miniseries. While Eric is navigating this dangerous, toxic relationship with Claire, his friend Logan (Shane Harper) starts to develop feelings for Mary. It seems like Mary feels the same way, and the two circle around each other for a few episodes, not sure what to do. Feeling social pressure to act cool and mature, Logan makes some missteps that ruin Mary's trust in him. While Logan is worrying about saying something wrong to the girl he likes, Eric is keeping a secret that will ruin his whole life. 
Following her dark yet comedic role in Wayne, Bravo is continuing to transition into more adult roles with A Teacher, and now Cherry. Next up, Bravo stars in Small Engine Repair with Jon Bernthal and Shea Whigham.