Jeremy Renner To Lead New Series From Yellowstone Creator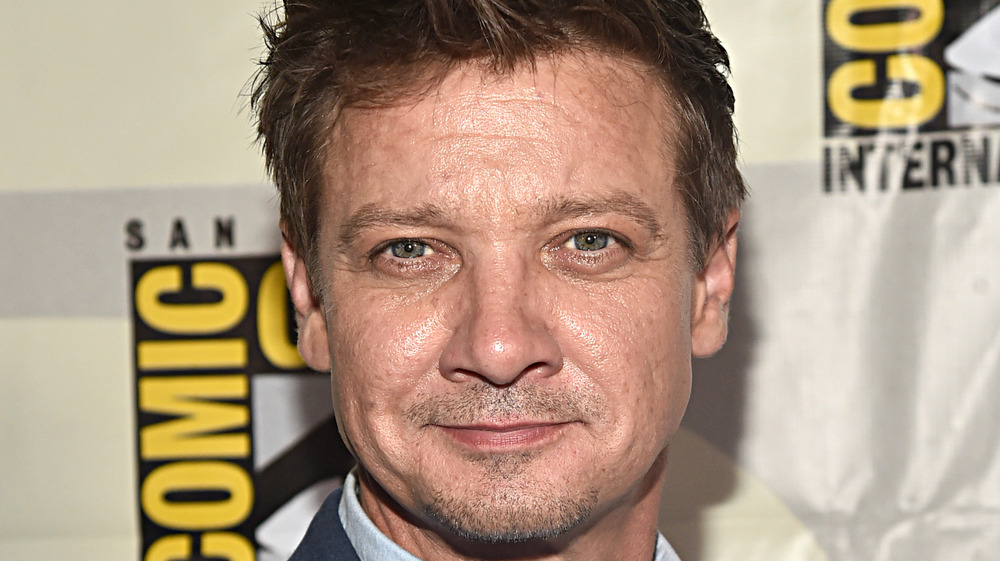 Alberto E. Rodriguez/Getty Images
With a slew of successful films already to his credit, it looks like Hawkeye actor Jeremy Renner has set his sights on streaming television. He's starred in hit films like The Hurt Locker and 28 Weeks Later — and of course a handful of Marvel, films thanks to his role as The Avengers' resident archer, which he'll reprise in an upcoming Disney + series later this year. But along with the Hawkeye series, Deadline reported Renner will also star in the Taylor Sheridan series The Mayor Of Kingstown; the new show from the Yellowstone creator was originally slated for the Paramount Network, but will now show on the Paramount+ streaming service.
According to Variety, the announcement came during the ViacomCBS Investor Day, where it was also announced that director Antoine Fuqua (Training Day) is serving as an executive producer for the series. Mayor Of Kingstown centers on the McLusky Family from Kingstown, Michigan, a place where incarceration is the only thriving business. The series will explore themes of systematic racism, inequality and corruption and Renner will portray Mike McLusky, a complex character he described as rough-around-edges. "In a world otherwise forgotten in society, Mike serves as a flawed system of checks and balances," Renner said. "Taylor has brought to life a layered and poignant universe that is not only incredibly intriguing but also more relevant than ever."
Of course, that's not all Renner is working on.
The Disney+ Hawkeye series is currently shooting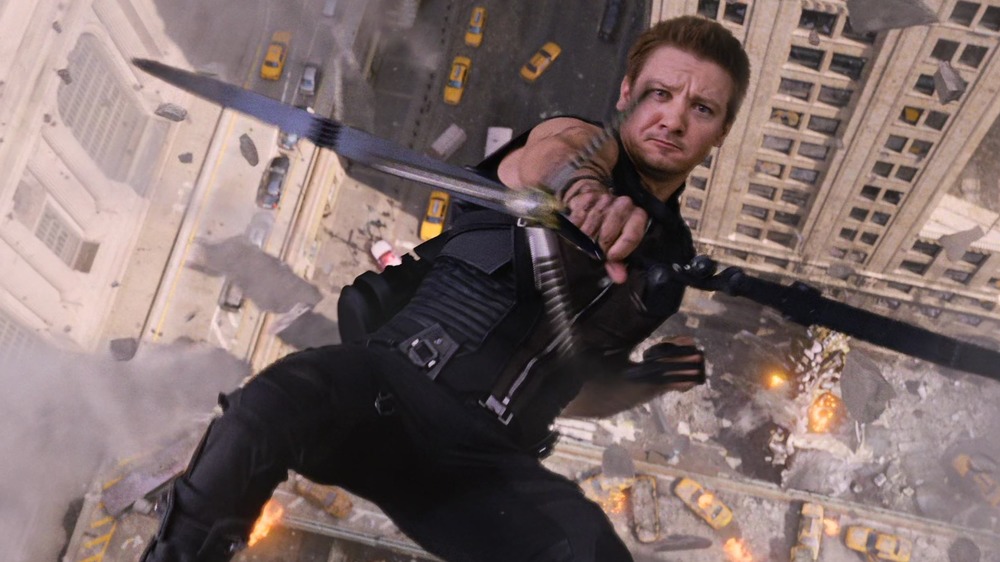 Disney/Marvel
While a premiere date hasn't yet been revealed for Kingstown, both Jeremy Renner and Taylor Sheridan still have other upcoming projects currently in development. Renner is currently working on the Disney+ Hawkeye series with Hailee Steinfeld. The series features Renner's Clint Barton teaming with and passing down the Hawkeye mantle to Steinfeld's Kate Bishop. Set photos revealed that the series is currently shooting in Atlanta (via Comicbook.com). Hawkeye will join other MCU Disney+ series like current hit Wandavision and the upcoming The Falcon And The Winter Solider. Although there isn't yet an official release date, the series is planned to stream later this year.
With CBS All Access rebranding to Paramount+, Sheridan finds himself a key component for the streaming platform. According to The Hollywood Reporter, Sheridan signed a nine-figure deal with ViacomCBS for more projects. His main hit series, Yellowstone, will not stream yet on the platform, as its current online home is Peacock; however Paramount+ is slated to feature a Yellowstone prequel series.