Spider-Man 3: Tom Holland Doubles Down On His Maguire And Garfield Comments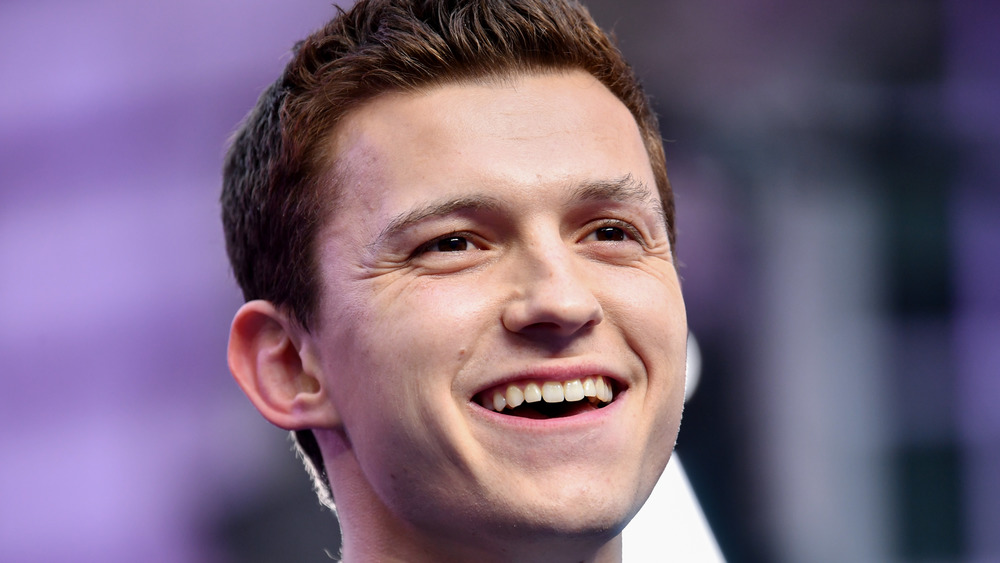 Gareth Cattermole/Getty Images
Marvel's Spider-Man 3 is shaping up to be one of the studio's biggest standalone superhero films to date. Spider-Man himself, Tom Holland, said as much a few weeks ago, praising the film's ambition and even going so far as to say that he's "never seen a standalone superhero movie quite like it."
There's a good chance that the film will earn that title as well. Many of the rumors surrounding Spider-Man 3 indicate that it will feature Marvel's own live-action depiction of the Spider-Verse. Previous live-action Spider-Man actors, Tobey Maguire and Andrew Garfield, are rumored to be appearing in the film alongside Holland, in addition to several other notable actors from the Maguire and Garfield Spider-Man films, who are actually confirmed.
Those rumors have, understandably, captured the attention and excitement of Marvel fans everywhere in recent months — many of whom have long wished to see the three Spider-Man actors appear onscreen together.
Tom Holland, however, is doing all he can to avoid feeding the current Spider-Man rumor mill. Holland recently said that, as far as he knows, neither Maguire nor Garfield will be appearing in the third Spider-Man film. The actor seems to be sticking to that story for the time being, too.
Tom Holland still says Maguire and Garfield aren't in Spider-Man 3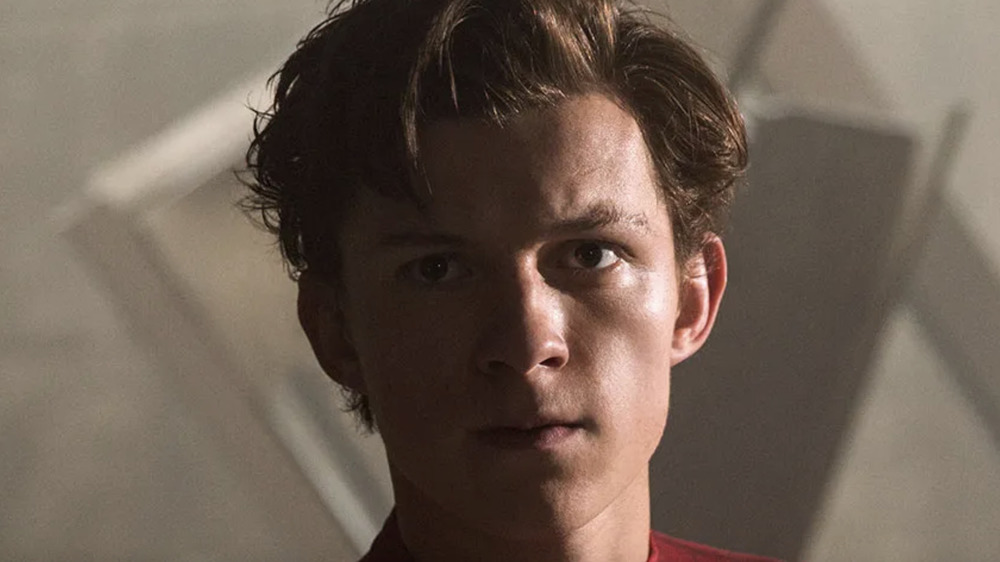 Sony Pictures/Marvel Studios
During his appearance on The Tonight Show with Jimmy Fallon Tuesday night, Tom Holland was asked once again about the ongoing rumors that both Tobey Maguire and Andrew Garfield will be appearing in the film. Holland responded by reiterating the previous comments he'd made about the film, saying, "It would be amazing if they were because they haven't told me that yet and I am Spider-Man and I've read the script from beginning to the end. So it would be a miracle if they could have kept that from me, but at the moment, there is no cameo from the boys."
There are a couple of possible explanations for Holland's comments here, which fly in the face of many of the previous reports about the film. The first is that Garfield and Maguire really aren't appearing in the film, though the sheer number of news stories that have come out linking the two actors to the project suggests otherwise.
Another more likely explanation is that Holland is just saying what Marvel and Sony have told him to say about the film. The two studios no doubt want to keep the involvement of the previous Spider-Man actors a secret for as long as possible, and having Holland deny their roles in the film is one way to make sure the crossover stays a rumor until the time comes when they want to officially confirm it.
Of course, given Holland's history of spoiling things in Marvel movies, it's also entirely possible that Maguire and Garfield's involvement in the film really is being kept a secret from him. That's an amusing thought, if also highly unlikely.