Hidden Gems Coming To Netflix In March 2021
This content was paid for by Netflix and created by Looper.
Along with signaling our move from winter into spring, this March will also usher in a few major holidays like St. Patrick's Day, National Puppy Day, and Dr. Seuss' birthday. But, perhaps most importantly, there'll also be a bunch of new streaming options heading to Netflix throughout the month — and really, having great new movies to stream is like having a whole month of National Puppy Days.
Among the library's new additions, you'll find a lot of movie treasures, including a bounty of romantic comedies and dramas that should keep those Valentine's Day vibes going for a few extra weeks. Meanwhile, fans of other genres like horror, fantasy-adventure, and action thrillers can expect to find some delightful new options to stream in March, and there's an especially impressive bounty of biographical dramas heading to your queue, too. Here's a look at some of the hidden gems heading to Netflix in March.
Crazy, Stupid, Love (March 1)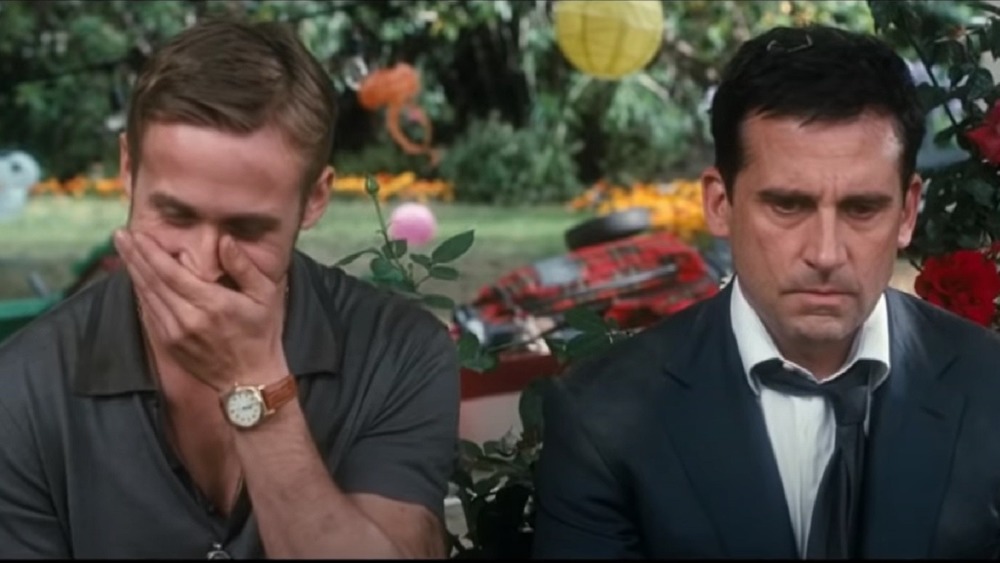 Warner Bros. Pictures
Ryan Gosling fans finally got to watch the actor embrace his status as an utter heartthrob in the sensational 2011 romantic comedy Crazy, Stupid, Love, which hits Netflix on Monday, March 1. Gosling stars in the film as Jacob, a debonair ladies' man who dresses to impress and always has a clever pickup line at the ready. In short, the actor holds nothing back while leaning into his well-documented dreaminess. Better yet, he's also pretty hilarious opposite Steve Carell, who stars as Cal, a middle-aged man who's in the middle of divorce and has absolutely no clue how to talk to women. After witnessing Cal crash and burn at a bar, Jacob decides to give his new friend a makeover and help him step up his game, and the buddy comedy that commences between them is both funny and heartwarming.
The film's cast is rounded out by other A-listers turning in memorable performances, including Julianne Moore as Cal's estranged wife Emily, Emma Stone as Jacob's quirky love interest Hannah, Kevin Bacon as Emily's co-worker-turned-lover, and Marisa Tomei as Cal's wild date Kate. Meanwhile, the script for Crazy, Stupid, Love was written by This Is Us creator Dan Fogelman, who knows a thing or two about pulling on heartstrings, and Glenn Ficarra and John Requa co-directed the film.
Nights in Rodanthe (March 1)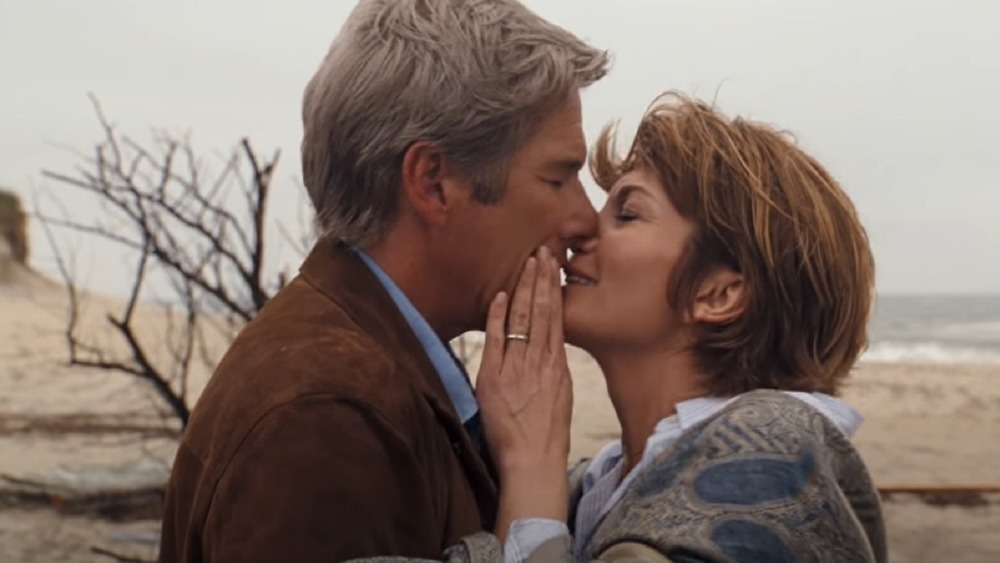 Warner Bros. Pictures
Speaking of writers who go right for the feels, nobody does it quite like Nicholas Sparks, and Nights in Rodanthe is one of his most emotional and star-studded adaptations of all. The 2008 drama, which drops on March 1, stars Diane Lane as Adrienne Willis, a soon-to-be-divorced woman who temporarily takes care of her friend's beachside bed and breakfast. Meanwhile, Richard Gere stars as Paul, a doctor who is dealing with a devastating career setback and a strained relationship with his son when he arrives as the only guest at the cozy inn. Amid a swelling storm that is both literal and figurative, Adrienne and Paul grow close to one another and learn to heal from their individual wounds together. The only question is, what will happen if and when they venture away from their little piece of paradise?
Nights in Rodanthe marked the third on-screen collaboration by Lane and Gere, following their work together in The Cotton Club and Unfaithful, and it's helmed by Ma Rainey's Black Bottom director George C. Wolfe. The film also stars Christopher Meloni as Adrienne's former husband Jack, Viola Davis as her delightful best friend Jean, Mae Whitman as her daughter Amanda, and Ozark's Charlie Tahan as her son Danny.
Two Weeks Notice (March 1)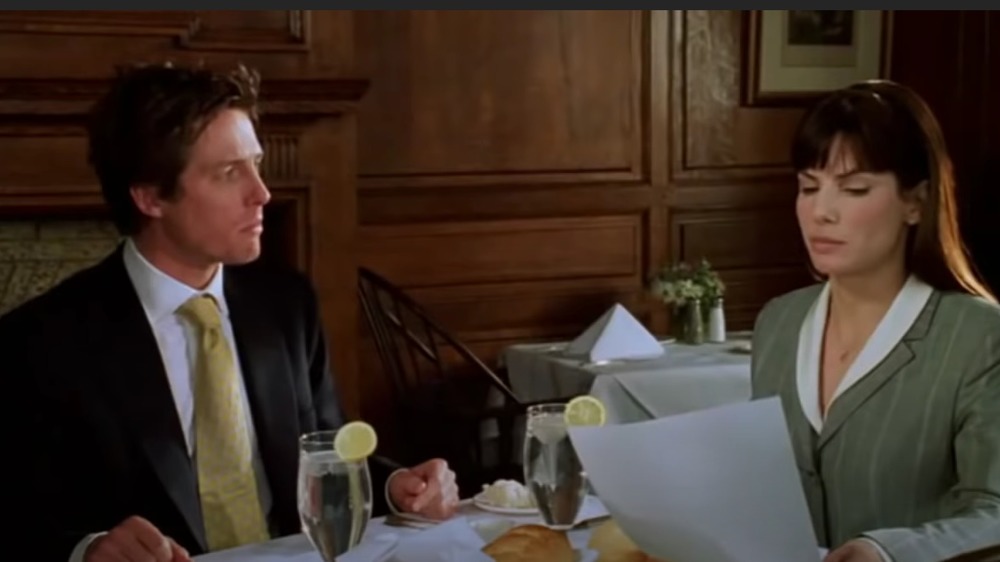 Warner Bros. Pictures
Actor Hugh Grant and writer-director Marc Lawrence have frequently collaborated on beloved projects, having joined forces for movies like Music and Lyrics, Did You Hear About the Morgans?, and The Rewrite, but the pic that first brought the two talents together was the charming 2002 romantic comedy Two Weeks Notice, which comes to Netflix on March 1.
The film features Grant as George Wade, a billionaire who is well-meaning and kind but constantly demands attention from his chief counsel Lucy Kelson, played by Sandra Bullock. She finally draws the line and submits her resignation after being dragged out of a personal event for his emergency that turns out to be a shopping errand. However, quitting won't be easy for Lucy because not only does George go to extremes to stop her from being hired elsewhere, but she has also developed romantic feelings for him. What results is a light-hearted and humorous professional breakup that might just mark the start of a personal relationship between them.
Fun fact: Not only did Two Weeks Notice launch the long and fruitful cinematic partnership of Lawrence with Grant, but Lawrence went on to write several other original films featuring Bullock in the lead, including Forces of Nature and Miss Congeniality. Apparently Two Weeks Notice led to quite a lot of work after all.
The Block Island Sound (March 11)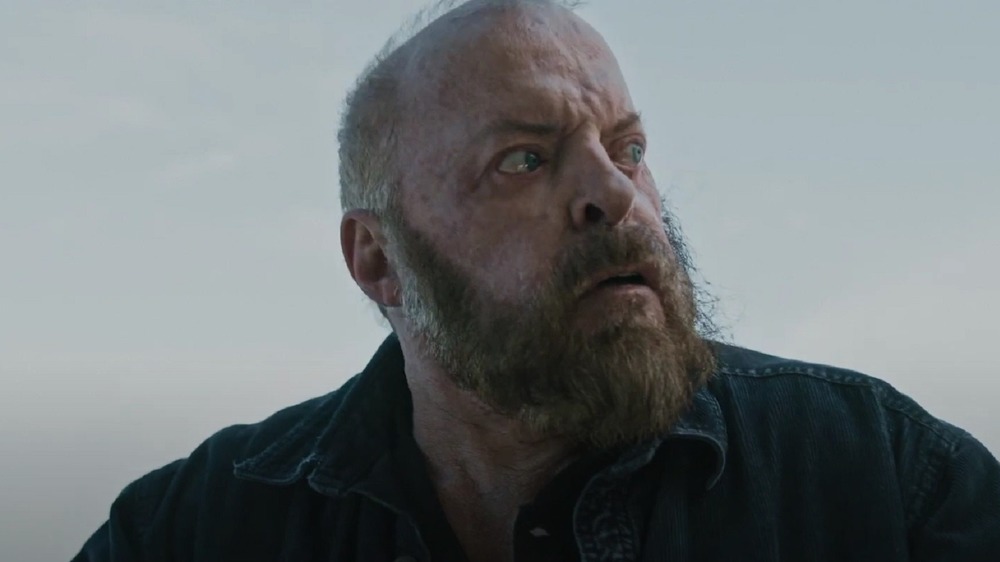 YouTube
Horror fans are in for a treat when The Block Island Sound arrives on March 11. The film is written and directed by sibling duo Kevin and Matthew McManus, who previously wrote and produced several episodes of Netflix's mockumentary series American Vandal and the Karate Kid sequel series Cobra Kai. It centers on the titular seaside locale as it experiences an unusual disturbance that's harming the wildlife and affecting the behavior of the local fishermen. That includes Neville Archambault's character Tom Lynch, who experiences blackouts and hallucinations, inexplicable rage, and eventually goes missing.
Michaela McManus stars as Tom's daughter Audry, who returns to town with her young daughter to join her brother, Chris Sheffield's Harry, in a search for answers to both the wildlife disturbances and her father's shocking behaviors. The Block Island Sound first premiered at Fantasia Film Festival in 2020 and received rave reviews for its tense storytelling, relatable characters, and boldly genre-bending narrative structure.
The BFG (March 15)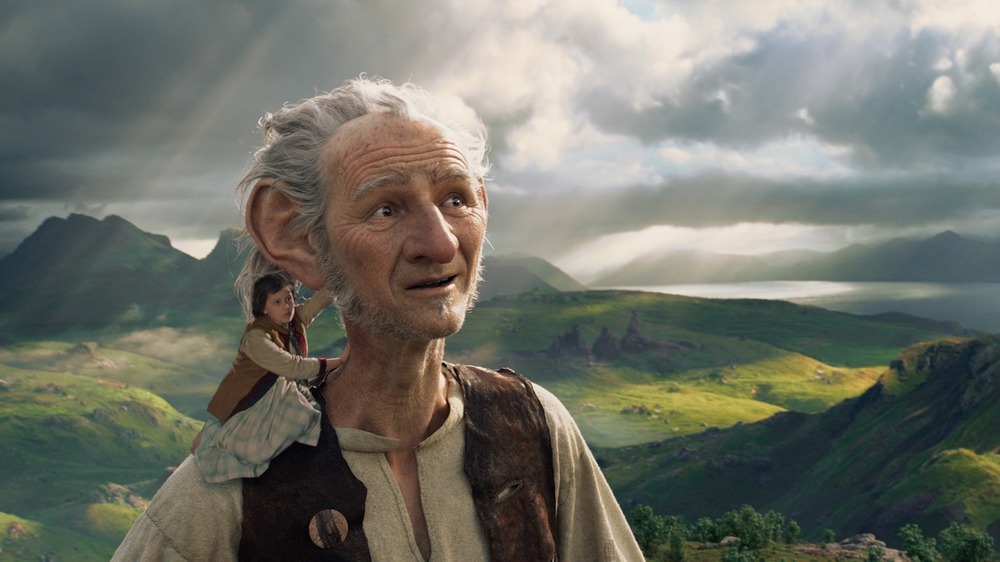 Disney
Roald Dahl's library of children's fantasy books has always been a prime source of memorable Hollywood adaptations, and The BFG is one of his latest stories to get the silver screen treatment. Legendary director Steven Spielberg re-teamed with screenwriter Melissa Mathison, who previously wrote the script for E.T.: The Extra-Terrestrial, to adapt Dahl's celebrated novel into a live-action movie in 2016, and the sweeping fantasy-adventure was remarkable for its amazing visuals and touching take on the story.
The BFG, which arrives on Netflix on March 15, stars Ruby Barnhill as Sophie, an orphaned girl in London who is captured by the Big Friendly Giant — voiced and portrayed through motion-capture by Mark Rylance — after Sophie catches a glimpse of him one night. While the BFG is certainly larger than life in Sophie's world, he is considered a "Runt" in Giant Country, which is run by even larger giants who have a hunger for humans. Together, Sophie and her giant navigate their own worlds and the Dream World to try and stop his people-eating peers from attacking even more humans, taking their plan all the way to Buckingham Palace to alert none other than the Queen to the danger that awaits her people. Not only is the movie brimming with stunning scenery and CGI magic, but audiences will instantly fall in love with its pint-sized protagonist and her big best friend.
Savages (March 16)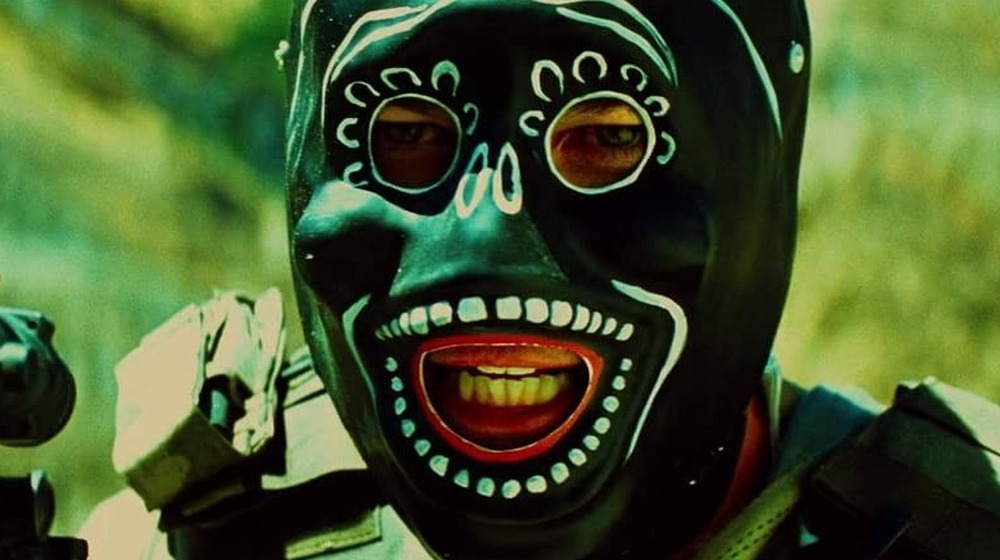 Universal Pictures
Writer-director Oliver Stone is known for his work on crime-thrillers like 8 Million Ways to Die, Natural Born Killers, and U Turn, but there's something special about what he pulls off with his 2012 adaptation of Don Winslow's Savages, which joins the Netflix library on March 16. The unique thriller features Aaron Taylor-Johnson and Taylor Kitsch as Ben and Chon, a pair of best friends who run a successful marijuana business and have an open throuple relationship with Blake Lively's Ophelia Sage. While Ben is the botanist who cultivates their product and has a peaceful and even charitable demeanor, Chon is a former Navy SEAL who serves as the company's enforcer.
They both have to prepare for a big fight, however, after they decline an opportunity to work for the cartel, and Ophelia is then kidnapped and assaulted in a vicious ploy to force their hand. Alongside the trio at the center of this twisty love triangle, the film also stars Salma Hayek as the drug boss Elena Sánchez, Benicio del Toro as her henchman Miguel "Lado" Arroyo, Demián Bichir as cartel member Alex Reyes, and John Travolta as a crooked DEA agent named Dennis Cain. All of these characters eventually come together for a violent clash that redefines the phrase, "all's fair in love and war." But the real appeal of the story is the true bond that exists between the three lovers at the center of the action.
Philomena (March 22)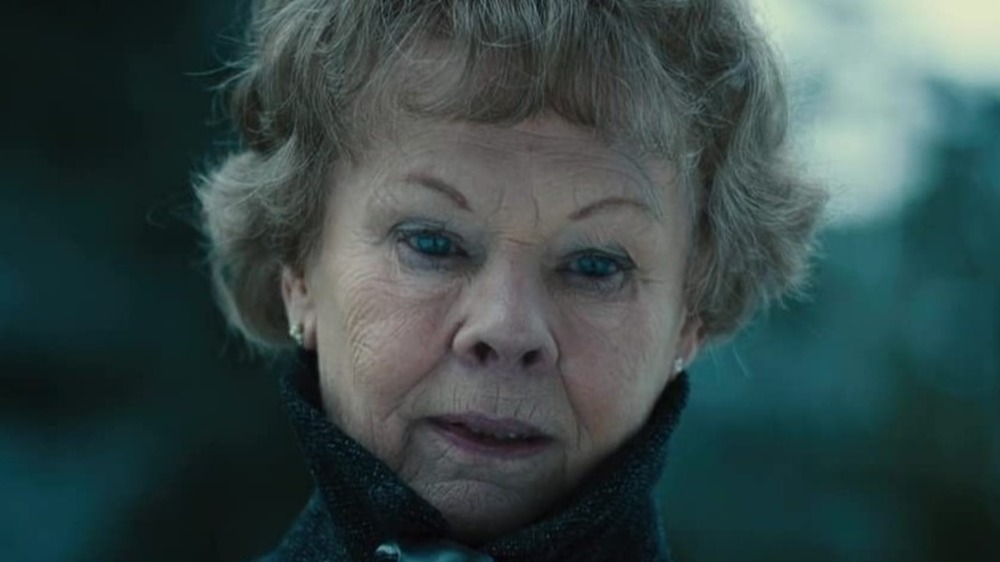 20th Century Fox
Dame Judi Dench earned her seventh and most recent Oscar nomination for her depiction of Philomena Lee in the 2014 biopic about an Irish woman's 50-year search for her son, who was taken away from her as a toddler. Philomena, which arrives on Netflix on March 22, features Dench alongside Steve Coogan, who portrays the down-on-his-luck journalist Martin Sixsmith as he agrees to investigate Philomena's case after losing his government job.
Sixsmith, who would go on to chronicle the real-life story in the 2009 non-fiction book The Lost Child of Philomena Lee, learns that Philomena was a teen mother who was sent to a convent where the nuns gave her son up for adoption without allowing her to say goodbye. As the two chase leads as to his potential whereabouts all the way to the United States, Sixsmith becomes heavily involved in the investigation, even as it yields some heartbreaking revelations. Despite the heaviness of the circumstances, the two develop an unlikely bond that marks a new start for both of them.
Mandela: Long Walk to Freedom (March 29)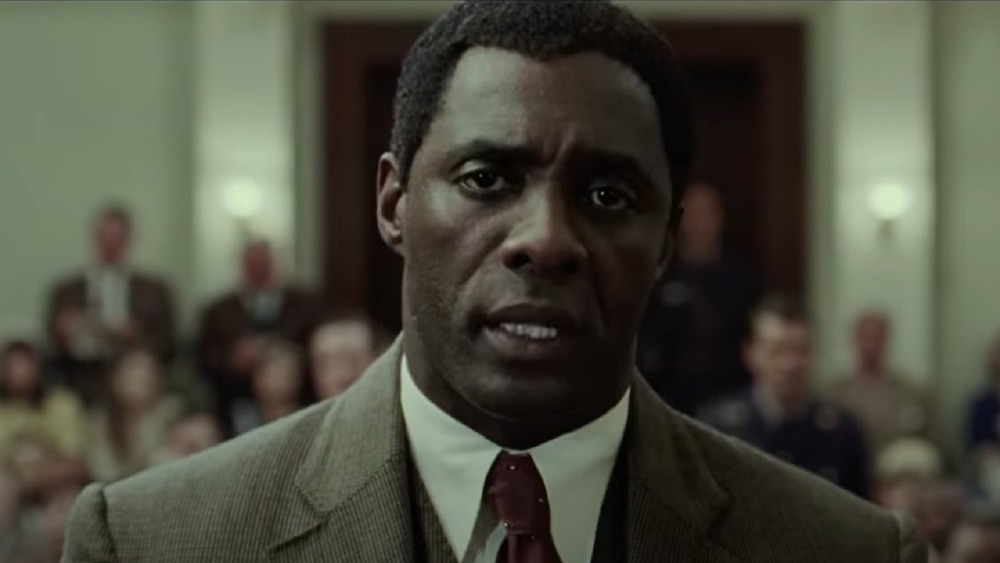 20th Century Fox
Mandela: Long Walk to Freedom is an emotionally resonant biopic that's heading to Netflix next month, scheduled to drop on March 29. The film features Idris Elba in a celebrated depiction of former South African President Nelson Mandela, following his life's journey from his youth to his rise as an influential anti-apartheid leader, his long-term imprisonment, and eventually to his historic term as president of the once-bitterly divided nation.
The film is directed by Justin Chadwick from a script by William Nicholson, who based the screenplay on Mandela's 1995 autobiography of the same name, written shortly after Mandela won the Nobel Peace Prize for his achievement in ending apartheid. Alongside Elba, Naomie Harris stars in the film as Mandela's beloved second wife Winnie Madikizela. Elba's powerful performance as one of the world's most respected and honored leaders of all time was critically revered and earned him nominations at the Golden Globes and BET Awards.
At Eternity's Gate (March 31)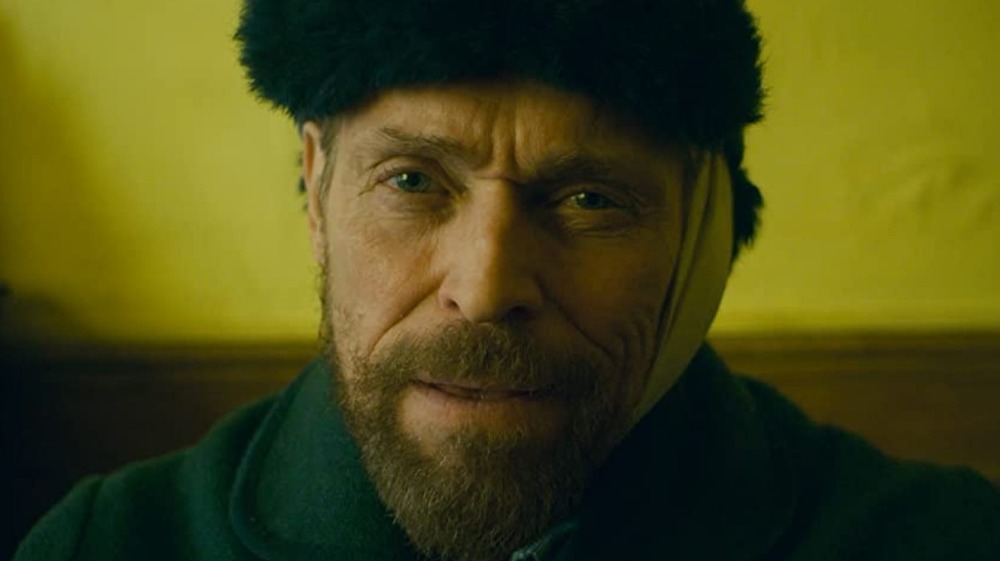 CBS Films
Dutch painter Vincent Van Gogh's work was rarely appreciated in his lifetime, but he's since become one of the most iconic and influential artists ever. At Eternity's Gate, which arrives on Netflix on March 31, features Willem Dafoe as the unique painter in his later years as he lived in France and grappled with his isolation and questions about existence, eternity, and even his mental well-being.
The film also features Rupert Friend as Vincent's supportive brother Theo Van Gogh, Oscar Isaac as fellow eccentric artist Paul Gauguin, Mads Mikkelsen as an empathetic priest who helps Vincent be released from a mental asylum, and Emmanuelle Seigner as Madame Ginoux, the frequent subject of Van Gogh's paintings known as "The Woman from Arles." Dafoe was nominated for multiple awards for his portrayal of Van Gogh in the film, including at the Oscars and Golden Globes, and the story itself takes some intriguing creative liberties with Van Gogh's known history, including a new interpretation of the circumstances surrounding Van Gogh's final moments.