Why Harry Anslinger From The United States Vs. Billie Holiday Looks So Familiar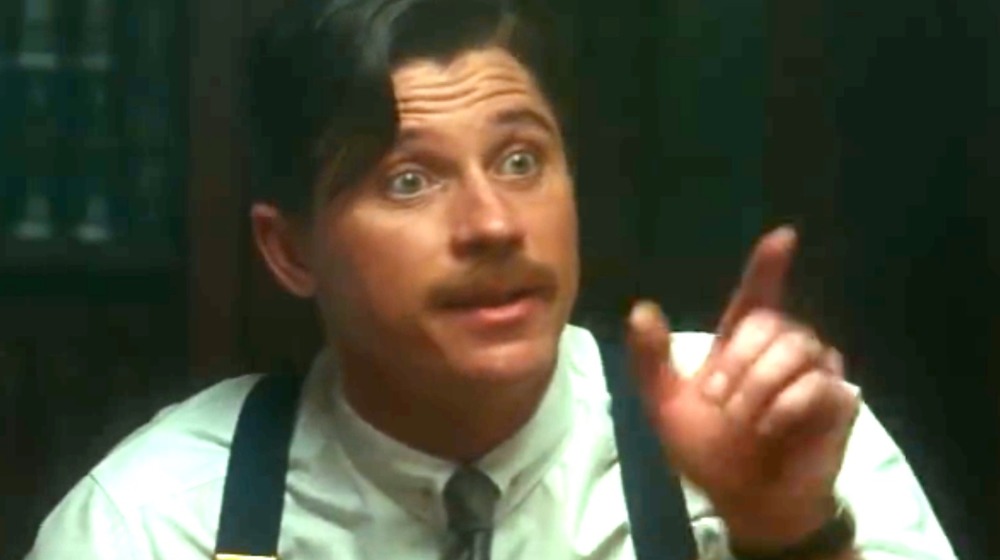 Hulu
The United States vs. Billie Holiday has a cast list full of reputable actors and singers, but many of them aren't as well-known as they should be. The Hulu flick stars Andra Day, Natasha Lyonne, and Trevante Rhodes, among many other talented stars.
One of the biggest names on the cast roster is Garrett Hedlund. Despite appearing in some major motion pictures over the last 15 years, Hedlund hasn't necessarily become a household name. Some moviegoers recognize him and can place him in other movies they've seen before but have trouble remembering his name. Hedlund suffers from a terrible bout of "that guy from that thing" syndrome, and many other movie fans just can't quite pinpoint where they might have seen him before
That's where we movie buffs come in. Hedlund has starred and co-starred in some mega-blockbusters since he started in the industry in 2004. His first-ever role was in one of the biggest movies of the year, alongside one of the biggest names in the business.
From 2004 to 2006, Garrett Hedlund was in Troy, Friday Night Lights, Four Brothers, and Eragon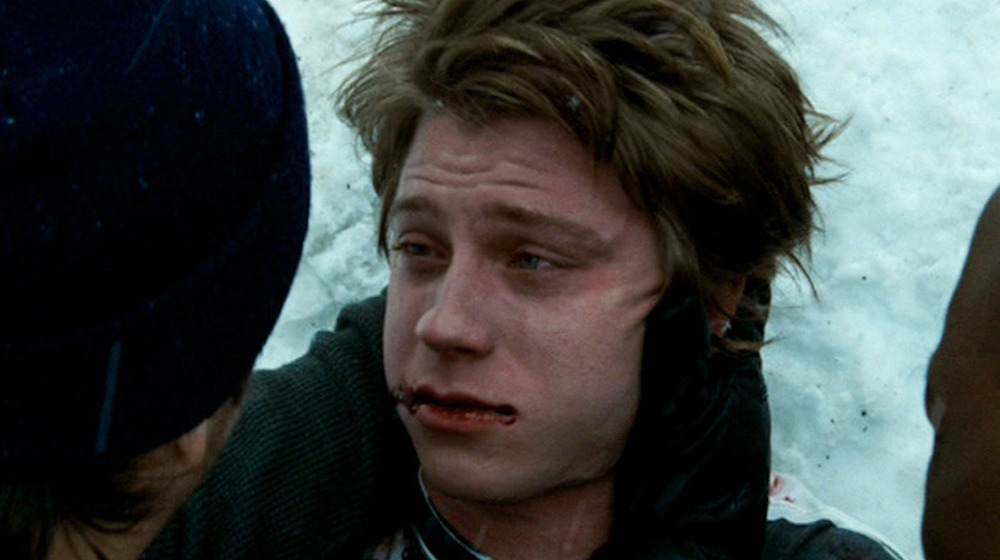 Paramount Pictures
Garrett Hedlund has quite an impressive IMDb page, and it looks very different from most actors in the game. The actor's first credited role was 2004's Troy, where he co-starred alongside Brad Pitt. Hedlund played Patroclus, Achilles' cousin, who is ultimately killed by Hector (Eric Bana). Most actors have to pay their dues in commercials or a Law and Order: Special Victims Unit episode before landing a major movie like Troy, but that just wasn't the case for Hedlund.
His second role came the same year in Friday Night Lights as fullback Don Billingsly. A year later, he starred in Four Brothers alongside Mark Wahlberg, André 3000, and Tyrese Gibson. Hedlund played Jack Mercer, a son who tries to avenge his mother's murder with his three siblings. Jack is the one brother who doesn't make it out alive, the second time in three movies Hedlund's character kicks the bucket tragically.
In 2006, Hedlund starred in Eragon as Murtagh, a Dragon Rider and a powerful magician. Eragon didn't resonate with viewers as the studio hoped, and sequels were axed, but nabbing new roles was not an issue for Hedlund moving forward.
From 2007 to 2010, Garrett Hedlund starred in Georgia Rule, Death Sentence, and Country Strong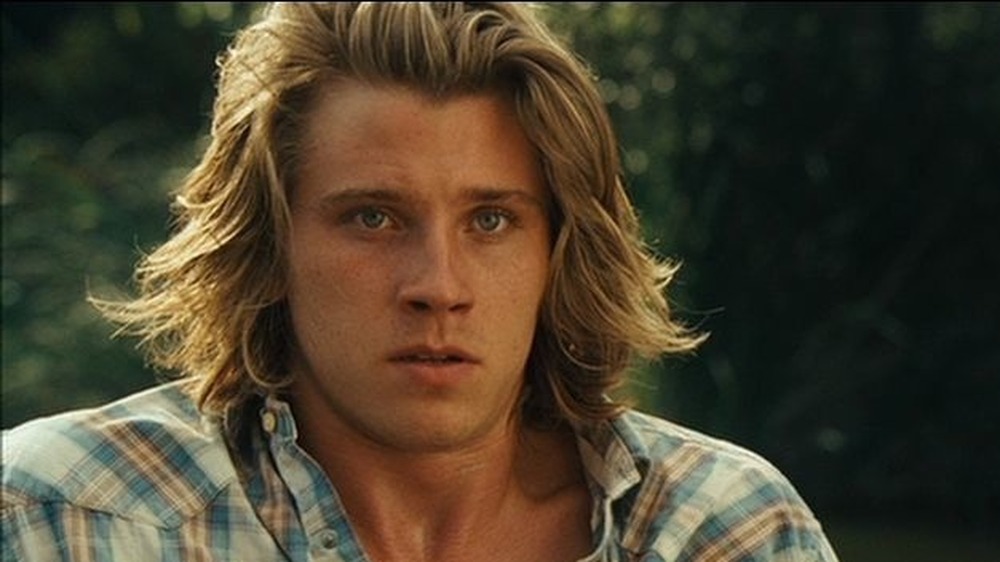 Universal Pictures
Garrett Hedlund found himself starring alongside Lindsay Lohan in 2007's Georgia Rule. He portrayed Harlan, the wispy-haired love interest of Lohan's bad girl Rachel. The two have a very NSFW start together in the film, despite Harlan being a Mormon. The pair kind-of-sort-of come together at the end of the film, but most of the plot revolves around Rachel and her mother.
The same year, Hedlund had a role in Death Sentence alongside Kevin Bacon and Kelly Preston. He played Billy Darley, the leader of a dangerous gang responsible for the death of Bacon's character's son. Billy doesn't make it out of the movie alive, upping Hedlund's on-screen death average.
In 2010, Hedlund picked up a role in Country Strong, which was led by Gwyneth Paltrow and Tim McGraw. Hedlund played Beau Hutton, an up-and-coming singer/songwriter who could carry a tune. The actor sang all of his songs in the film, solidifying himself as a double threat in the industry.
TRON: Legacy (2010)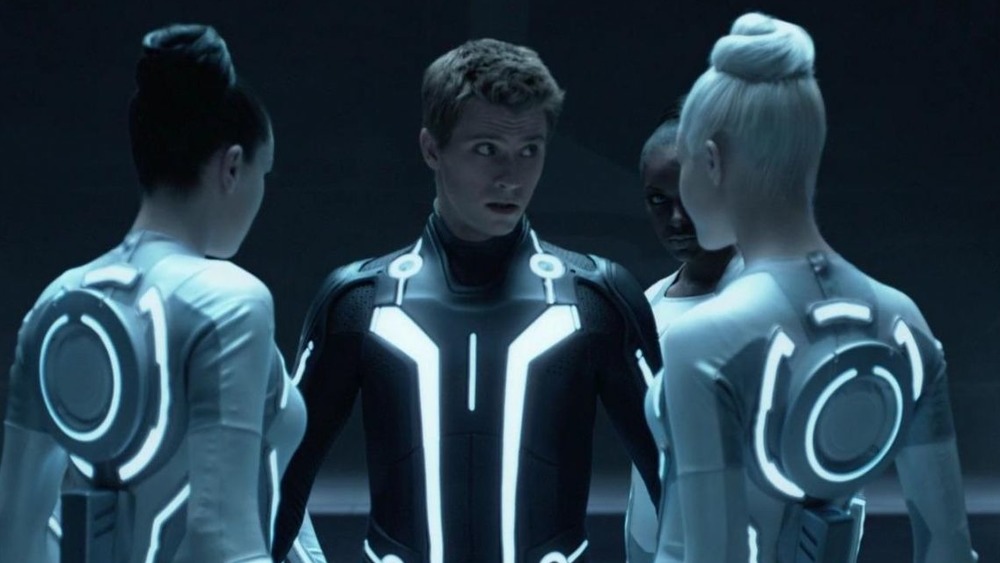 Walt Disney Studios Motion Pictures
Perhaps the biggest role Garrett Hedlund is known for playing is Sam Flynn in Tron: Legacy. Sam was the son of Kevin Flynn (Jeff Bridges), who had gotten trapped in the Grid that he created. Sam managed to get himself sucked into the Grid as well, eventually reuniting with his father, who disappeared over a decade ago. After a dangerous chase with antagonist Clu, Sam escaped the Grid with ISO Quorra (Olivia Wilde) after Kevin sacrificed himself so they could get to safety.
Disney rebooted the popular '80s flick with a pseudo-sequel in 2010, but it wasn't the box office smash they were hoping for despite its incredible visuals. Tron: Legacy has die-hard fans and a cult following, and these stans have been praying for a third Tron film for the last 11 years.
Tron: Legacy was Hedlund's first major starring role, and fans have been pushing for his character to star alongside Jared Leto in the greenlit third installment the Oscar winner has been working on for the last several years.
From 2012 to 2015, Garrett Hedlund starred in On the Road, Inside Llewyn Davis, Unbroken, Mojave, and Pan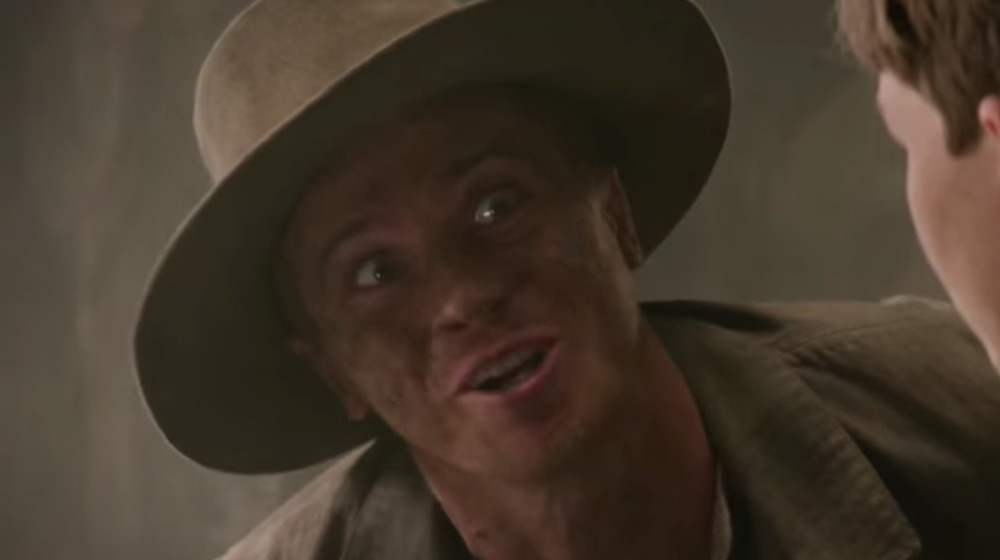 Warner Bros.
After the mild success of Tron: Legacy, Garrett Hedlund starred in On the Road with Amy Adams, Kristen Stewart, Elisabeth Moss, and Sam Riley. In 2013, the actor portrayed Johnny Five in Inside Llewyn Davis, which was led by Oscar Isaac, and it wouldn't be the last time the two men would appear in a movie together. In 2014, Hedlund starred in Angelina Jolie's Unbroken, and he also played a major role in 2015's Mojave, in which he shared poster billing with Isaac.
Garrett Hedlund also nabbed the role of Hook in 2015's Pan, which also starred Hugh Jackman as Blackbeard. Unfortunately, Pan, was one of the biggest box office bombs of the year. The Peter Pan prequel was overhyped and fell flat when it came to viewers, who weren't thrilled with the project.
From 2016 to 2019, Garrett Hedlund starred in Mudbound, Mosaic, Triple Frontier, and Dreamland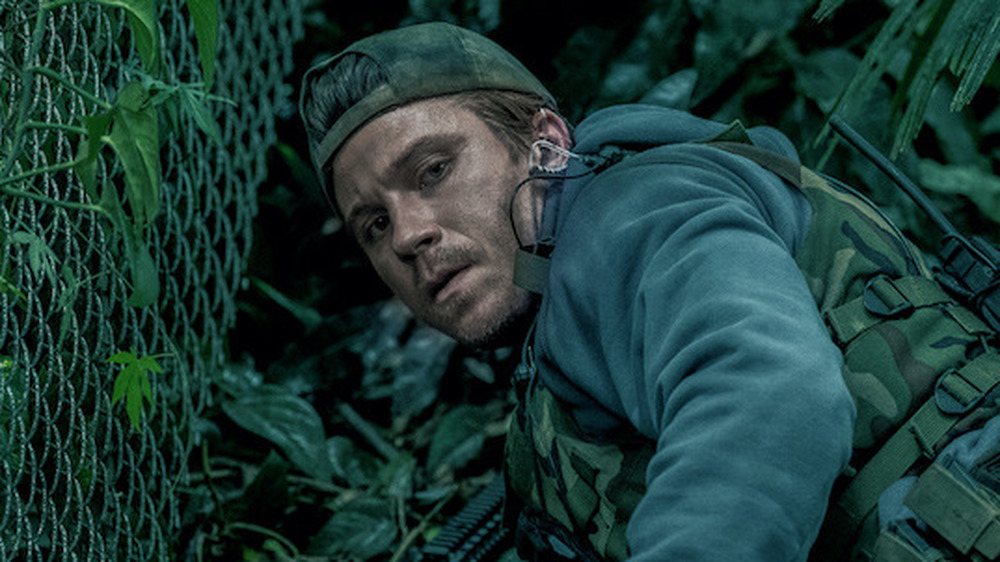 Netflix
Following the flop that was Pan, Garrett Hedlund played Jamie McAllan in 2017's Mudbound, which was led by Carey Mulligan and Jason Clarke. The movie earned Hedlund an Independent Spirit Award and several other awards that recognized the stellar cast of the film.
In 2019, Hedlund appeared in Netflix's Triple Frontier as Ben Miller alongside Oscar Isaac, Pedro Pascal, Charlie Hunnam, and Ben Affleck. Miller, believe it or not, made it out of the movie alive despite his several near-death experiences throughout it. The film was a great success for the streaming platform despite having many casting issues in pre-production.
Hedlund had a supporting role in 2019's Dreamland, which was led by Margot Robbie and Finn Cole. Hedlund played Perry Montroy, who, spoiler alert, dies in the film. Hedlund is giving Sean Bean a serious run for his money in the "Most Unlikely To Make It Out Of This Movie/TV Show Alive" leaderboard.