The Carey Mulligan Historical Drama Hidden Gem You Can Watch On Netflix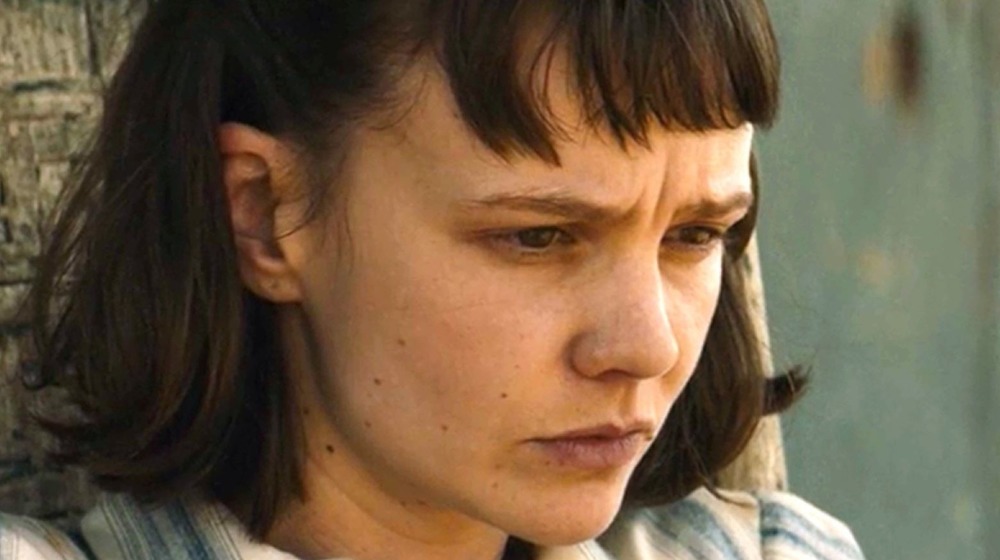 Netflix
If you're a fan of films that depict what life was like after the second World War, there are plenty of options on Netflix that offer a peek at a bygone time that wasn't so long ago. One such hidden gem you can watch on the streaming platform is the Carey Mulligan-starring historical drama Mudbound, directed by Dee Rees, which shows the very different experiences of the families of two different veterans, after they return home to rural Mississippi following World War II.
In Mudbound, released in 2017, the struggles between races, sexes, and classes in the 1940s American south are seen through the eyes of Laura (Carey Mulligan), a new wife and mother trying to come to terms with her own life choices and her place in the world. The movie shows Laura's marriage to Henry McAllan (Jason Clarke), their move to a sharecropping farm on the Mississippi Delta, and how they adapt as individuals to their new life and surroundings. For instance, Laura bonds with Florence Jackson (Mary J. Blige), her Black tenant and neighbor who grows cotton on the land owned by the McAllans — but Henry must contend with his racist father. There's also the return of Laura's charismatic brother-in-law, Jamie McAllan (Garrett Hedlund), and Ronsel Jackson (Jason Mitchell), Florence's son, and how they deal with coming home to a segregated Jim Crow south after their experiences overseas. 
On Rotten Tomatoes, this Netflix film has earned a 97% Tomatometer Score and an 84% Audience Score, and is notable for showing a stark reality of American history that, too often, doesn't appear on film.
Mudbound tells a story that must be told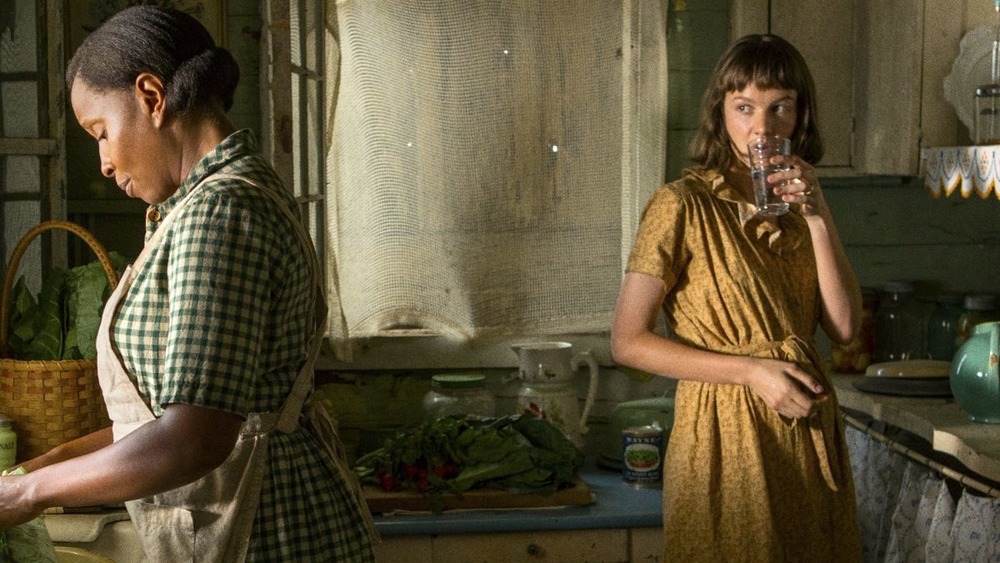 Netflix
Dee Rees' Mudbound, which is an adaptation of Hillary Jordan's 2008 novel of the same name, debuted at the 2017 Sundance Film Festival. It was picked up by Netflix for $12.5 million, per Business Insider, in a move that was influenced by Adam Sandler's passion for the film, as reported by MarketWatch, after the comedy star watched it alongside Netflix Chief Content Officer Ted Sarandos.
While there have been many films showing what life was like after WWII, or even what it was like for white Americans returning home from war, the film's star, Carey Mulligan, noted the lack of stories about Black Americans who helped fight in Europe. Speaking to Screen Daily, she said, "I don't think I've ever seen a picture of a Black man fighting in the Second World War." Mulligan was surprised as she learned more about this period of American history, saying, "I couldn't imagine these people coming home to a society where they are treated like dirt. It was so shocking."
Mudbound was nominated for more than 100 awards, including four Academy Awards: Best Supporting Actress (Mary J. Blige), Best Achievement in Cinematography, Best Original Song, and Best Adapted Screenplay: in the latter category, Dee Rees became the first Black woman nominated for the Adapted Screenplay category, via Deadline, as well the first to be nominated for a writing Oscar since 1972. 
Mudbound can be streamed on Netflix.