Ryan Reynolds Weighs In On The Rumored Green Lantern Cameo In The Justice League Snyder Cut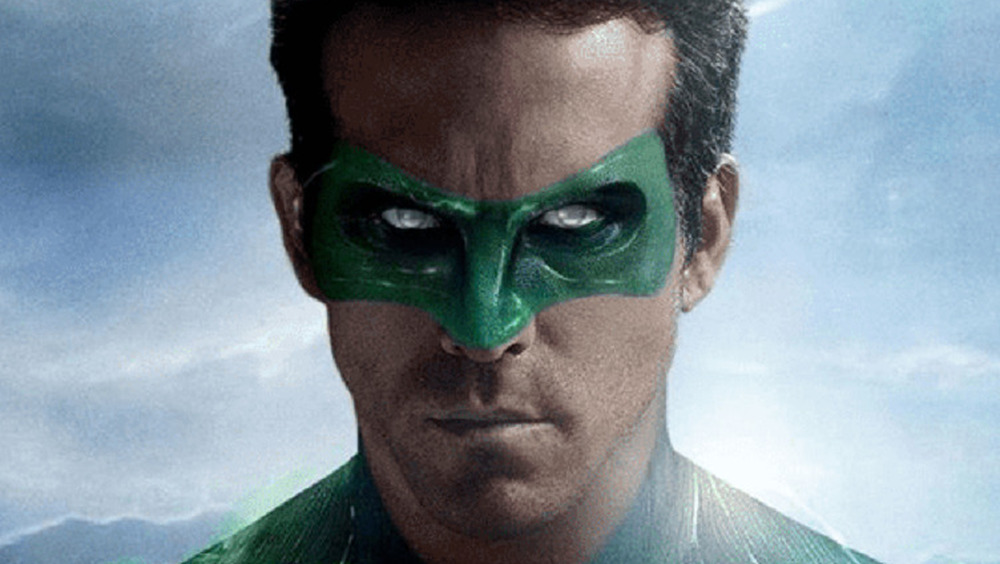 Warner Bros./DC Entertainment
2017's Justice League was the most disappointing entry so far among the films of the DC Extended Universe, but the blame can't fairly be laid at the feet of original director Zack Snyder. He departed from the film midway through production due to a family tragedy, and Avengers director Joss Whedon stepped in to finish the film. Whedon proceeded to do away with giant chucks of Snyder's script, plugging in somewhere in the neighborhood of 80 new pages, and eventually presenting a film that was completely different from what Snyder had originally envisioned.
Almost from the moment Justice League hit theaters, fans had wondered just how different Snyder's version would have been — and the director has always been pretty vocal about the answer, which apparently is "completely." For years on social media, fans lobbied studio Warner Bros. to let Snyder's version see the light of day, using the hashtag #ReleaseTheSnyderCut. In 2020, fans finally got their wish when it was announced that the studio would be ponying up millions of dollars to allow Snyder to shoot some new scenes, finish post-production work on scenes that had been excised, and put together his own definitive version of the film, which will be released this March on HBO Max (via The Hollywood Reporter).
Recently, Vanity Fair ran an in-depth piece about Zack Snyder's Justice League, and reported that a cameo at the film's conclusion will "blow hardcore fans' minds." That prompted fans to speculate that Ryan Reynolds, who played the Green Lantern before he was Deadpool, will be the one making that secret, mind-blowing cameo.
Taking to Twitter, the actor responded — in his inimitable deadpan fashion — to the rumors. Unfortunately, if there is a Green Lantern involved in the Snyder Cut, it won't be the one with the CGI super-suit that Reynolds played in the 2011 film Green Lantern. 
"It's not me," Reynolds tweeted. "But what a cool pirate flag to cameo as Hal. Maybe it's another GL? But for me, the suit stays in the closet. I mean, computer."
What's the mind-blowing cameo we'll see in Zack Snyder's Justice League?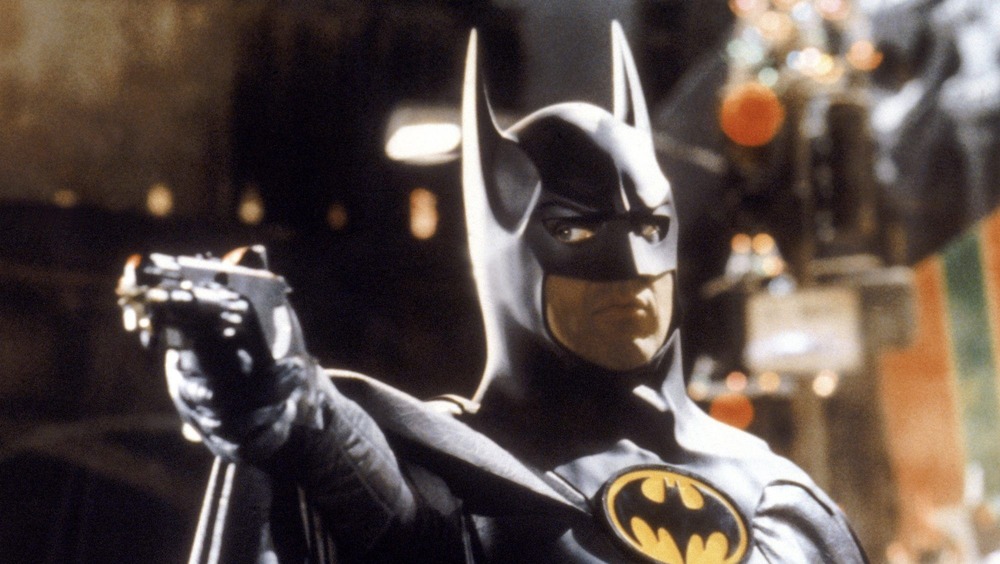 Warner Bros.
Assuming that Reynolds isn't full of it (which isn't completely outside the realm of possibility considering what a jokester he is), then just who will be making that mind-blower of an appearance in the Snyder Cut? Every media outlet that reports on superhero films has made their guess, which is to say that a lot of guesses have been made. 
Over at Inverse, it's being speculated that Michael Keaton — who's confirmed to appear in The Flash, said to feature a multiverse-based tale based on the iconic Flashpoint storyline — will suit up as Batman for a brief appearance in Zack Snyder's Justice League. Screen Rant ponders whether Dwayne Johnson will be making his first appearance as Black Adam, a role he's been attached to seemingly forever, in advance of the release of his eponymous solo film.
There's also the fact that actor Harry Lennix — who portrayed General Calvin Swanwick in Man of Steel and would have appeared in theatrical cut Justice League if Snyder had been the director the entire time — has stated that he's featured in one of the new scenes Snyder shot for the film. He told Collider that the scene in question will reveal that General Swanwick is secretly J'onn J'onzz, the shape-shifting Martian Manhunter, in disguise. "It's going to be great to be up there with Batman and Superman and my pals," Lennix said. "Yeah, I'm once again like a kid at a candy store."
With Lennix having already spilled those beans, it's feels safe to say that this isn't the cameo referred to in Vanity Fair's piece. If anyone has guessed correctly thus far, Snyder obviously isn't saying. Whatever surprise the director has up his sleeve, it'll likely blindside pretty much everybody. 
 Zack Snyder's Justice League will hit HBO Max on March 18.