What Is The Song In The New Peloton Bike+ Commercial?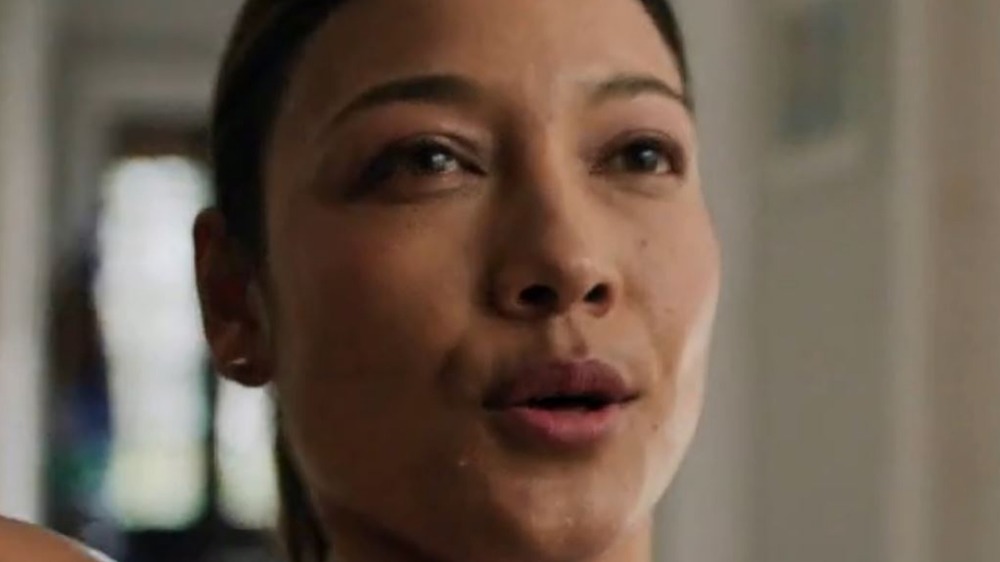 Peloton
With most people staying home for long stretches these days, workout bikes have become a hot commodity to both keep in shape at home and interact with an online community. Peloton is, without a doubt, one of the leading companies that have honed in on these two factors, and they've delivered results since 2014. 
The Peloton commercials are also somewhat famous for their interactive nature, truly showing off the products to the consumer. The new Peloton Bike+ has made its way onto the market, and while the new bike and its additional features are impressive, the song behind the product's advertisement has its own story to tell as well. 
Artists such as Beyoncé, Mark Ronson, and the Fugees have all lent their songs to Peloton commercials, and now a duo named Sofi Tukker has re-introduced their 2019 song, "Purple Hat," to audiences thanks to the new Peloton Bike+ commercial.
The Peloton Bike+ song is from Sofi Tukker
iSpot.TV
Sofi Tukker, a New York City house music and EDM duo, is comprised of Sophie Hawley-Weld and Tucker Halpern. This duo has been making music together since 2014, and has other notable songs such as "Drinkee," "Best Friend," and, of course, "Purple Hat." Because Sofi Tukker has found popularity thanks to their upbeat tunes, they have since lent their music to TV ads, such as a Michelob Ultra commercial in 2019 and the PrettyLittleThing clothing ad — produced in concert with ZHU — in 2020. While these songs weren't specifically made for the commercials, they do fit in quite nicely with the aesthetic and tone that the commercials aim to capture. 
According to an interview with Entertainment Voice, Sofi Tukker's purpose on the song is to bring back a modernized theme of "Studio 54 New York, kind of like a weirdo, club kid kind of vibe" so that the current generation can experience that feeling too. Sofi Tukker often contributes music to the National Alliance on Mental Illness (NAMI), demonstrating that mental health is just as important as physical health.