What Is The Song In The New Peloton Bike+ Commercial?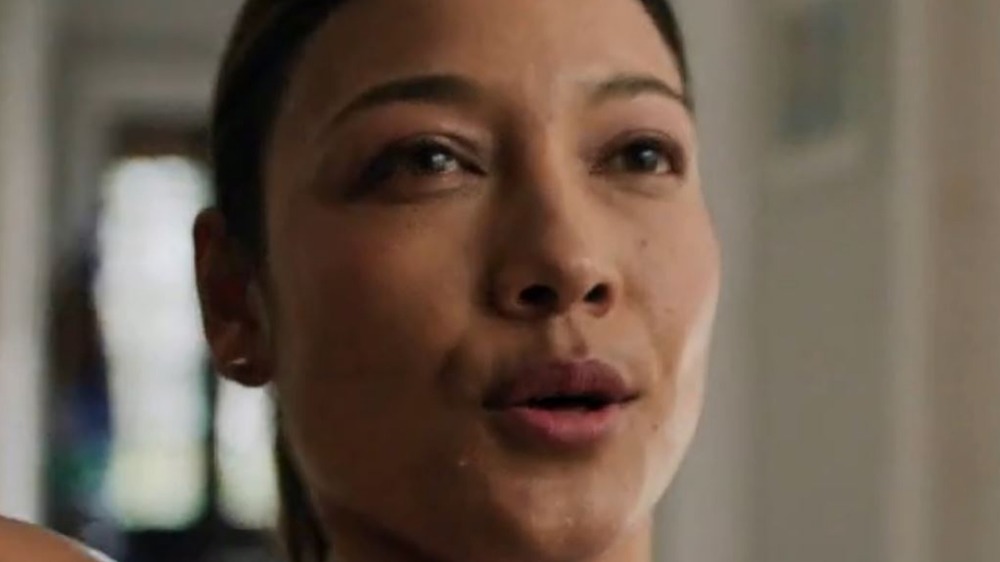 Peloton
With most people staying home for long stretches these days, workout bikes have become a hot commodity to both keep in shape at home and interact with an online community. Peloton is, without a doubt, one of the leading companies that have honed in on these two factors, and it's delivered results since 2014. 
The Peloton commercials are also somewhat famous for their interesting design, packed to the gills with quick product walkthroughs and catchy tunes. The new Peloton Bike+ has now made its way onto the market, and while the new bike and its additional features are impressive, the song behind the product's advertisement has its own story to tell, as well. 
Artists such as Beyoncé, Mark Ronson, and the Fugees have all lent their songs to Peloton commercials, and now a duo named Sofi Tukker has re-introduced their 2019 song, "Purple Hat," to audiences thanks to the new Peloton Bike+ commercial.
The Peloton Bike+ song is from Sofi Tukker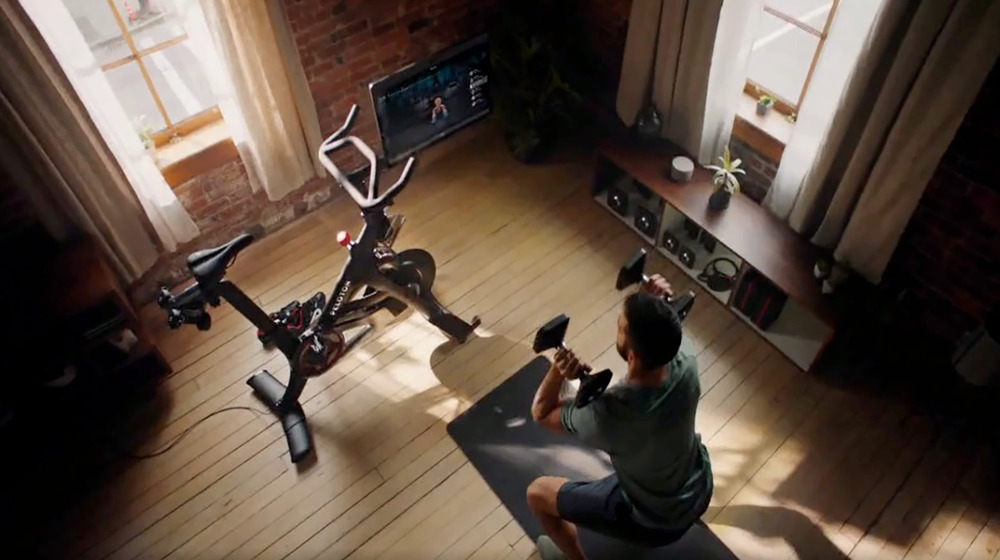 Peloton
Sofi Tukker, a New York City house music and EDM duo, is comprised of Sophie Hawley-Weld and Tucker Halpern. This duo has been making music together since 2014, and has other notable songs such as "Drinkee," "Best Friend," and, of course, "Purple Hat." Because Sofi Tukker has found popularity thanks to their upbeat tunes, they have since lent their music to TV ads, such as a Michelob Ultra commercial in 2019 and the PrettyLittleThing clothing ad — produced in concert with ZHU — in 2020. While these songs weren't specifically made for the commercials, they do fit in quite nicely with the aesthetic and tone that the commercials aim to capture. 
According to an interview with Entertainment Voice, Sofi Tukker's purpose on the song is to bring back a modernized theme of "Studio 54 New York, kind of like a weirdo, club kid kind of vibe" so that the current generation can experience that feeling too. Sofi Tukker often contributes music to the National Alliance on Mental Illness (NAMI), demonstrating that mental health is just as important as physical health, which makes their music a philosophical fit for Peloton as well as an aesthetic one. 
Some brands can't get enough of Sofi Tukker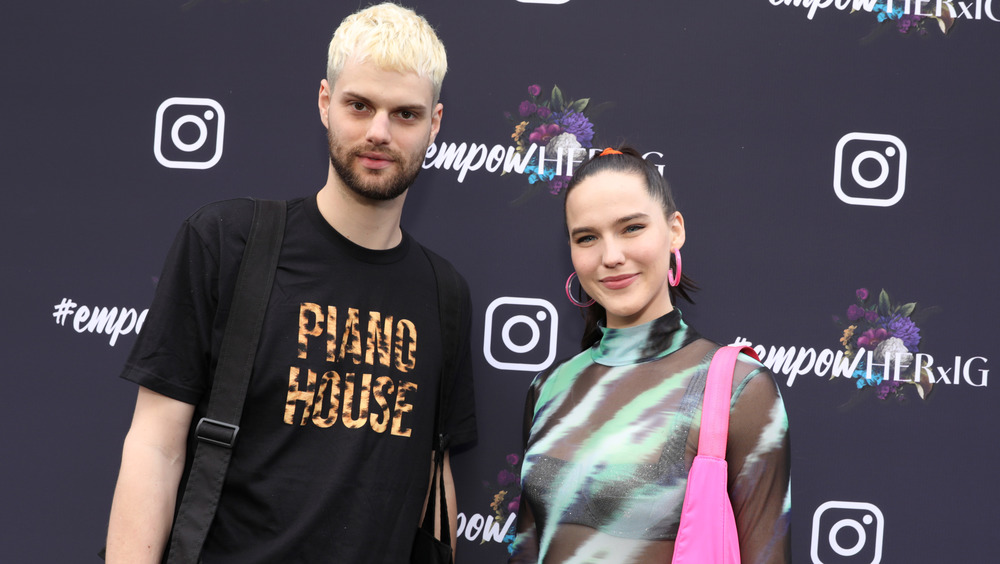 Anna Webber/Getty Images
Peloton isn't the only brand that's found alignment with Sofi Tukker's recognizable brand of upbeat Gen-Z electronic dance music. Before the Peloton Bike+ ad made use of "Purple Hat" as the perfect backing track, Sofi Tukker's music had already been licensed across industries.
The first instance of a Sofi Tukker song popping up in another major project was actually a video game — the popular soccer sports game FIFA 17 made use of the duo's track "Johny." Sofi Tukker also struck advertising gold when their 2017 track "Best Friend" was selected to play at a September Apple event as the backing song to the full-length iPhone X commercial (via Newsweek). Apple's garnered a bit of a reputation for putting musical artists on the map with its innovative advertising campaigns, so the selection of "Best Friend" to accompany the big iPhone X spot must have been a huge boost to the up-and-coming duo. In 2018, Apple even went back to the well, licensing "That's It (I'm Crazy)," a clean version of the song originally entitled "Batshit," for its commercial promoting the special edition iPhone 8 RED.

Perhaps inspired by Apple's repeat success with the band's work, EA Sports came back again, as well. The same track that Apple latched onto for the iPhone X commercial landed on the soundtrack to FIFA 18 and "Swing" appears in FIFA 20. With so many brands clamoring to work with Sofi Tukker, don't be surprised if Peloton is the next company to ask for a second serving.