What Does Beyoncé's New Disney Deal Mean For The MCU?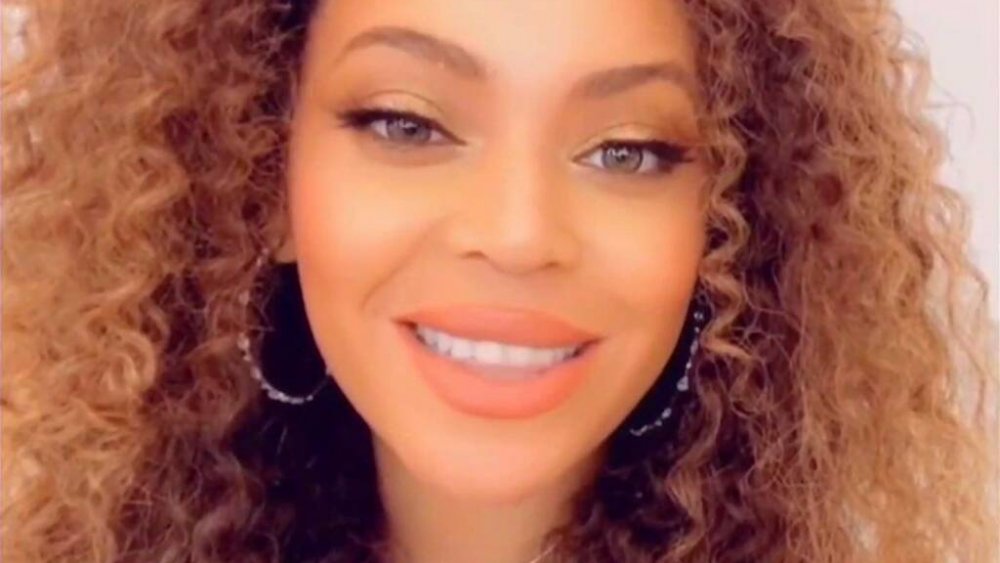 Disney/ABC
In a development buzzy enough to give the entire Marvel fandom tinnitus, news broke Wednesday that Disney has officially inked a deal with the Queen B herself to join the Marvel Cinematic Universe. According to an unnamed source, "Beyoncé has become a major player for Disney and the perfect fit for their brand" (via Elle).
Bey entered into a relationship with Disney back in 2019, when she signed up to voice the noble lioness Nala in the live-action remake of The Lion King. Less than a year after that film's release, Mickey is taking out his checkbook to the tune of $100 million to make the Queen an official part of phase 4 of the MCU. The entire scope of Beyoncé's new engagement isn't public, but The Sun is reporting that she will be making contributions to at least three different projects. These contributions are rumored to include one or more original songs for the soundtrack of Black Panther 2.
The fact that Beyoncé is the rare talent with the ability to transcend Disney franchises should surprise exactly no one. According to the same unnamed source from the Elle article, the company is also interested in having Beyoncé voice some of the upcoming documentaries destined to stream on Disney+. The negotiations are — apparently — still ongoing, but given the positive response to Meghan Markle's narration in the film Disneynature: Elephant, it wouldn't be too surprising to find Beyoncé's name attached to some future documentary that aligns with her values and brand.
Beyoncé will be involved with the Black Panther 2 soundtrack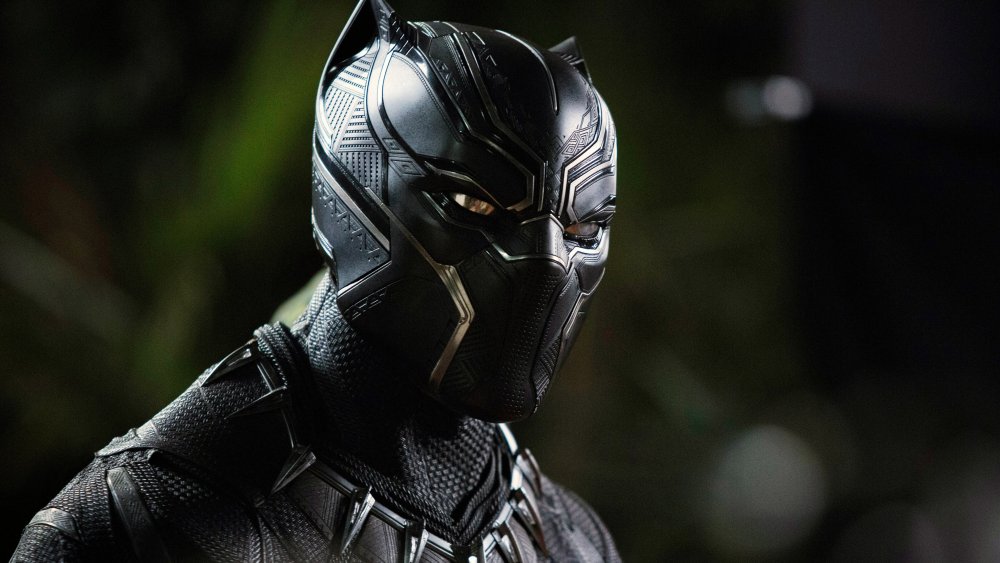 Disney/Marvel Studios
The most concrete information we have regarding the Queen's new relationship with Disney pertains to her musical commitments to Ryan Coogler's Black Panther 2. The original Black Panther was scored by music legend Ludwig Göransson, whose compositions were supplemented by a pretty outstanding soundtrack produced by Compton hip-hop icon Kendrick Lamar. Lamar's soundtrack was released by Interscope under the title Black Panther: The Album, and contains contributions from some of the hottest artists in the industry including SZA, Schoolboy Q, 2 Chainz, Khalid, Ab-Soul, Anderson Paak, Future, James Blake, The Weeknd, and Travis Scott. The album peaked at number one on the Billboard 200 in the U.S., so whoever picks up the mic for Black Panther 2 has a lot to live up to.
It's possible that Beyoncé will only ultimately contribute a few songs to the final soundtrack for the sequel, but it's also possible that she will inherit the creative baton from Lamar and spearhead the entire production process. That kind of bold move would make sense if Coogler hopes to have any chance of meeting the sky-high expectations set by Lamar. 
Although she's yet to sing in a Marvel movie, Beyoncé's no stranger to Disney's rich back catalog of tunes. She recently took her talents to the Magic Kingdom for ABC's Disney Family Singalong. During the network special, she performed "When You Wish Upon a Star," the soulful ballad from 1940's Pinocchio. 
Bey said before singing, "I'm proud and honored to be part of the Disney family and to help present the Disney song singalong in partnership with Feeding America. I'd like to dedicate this song to all of the healthcare workers who have been working tirelessly to keep us healthy and safe. We greatly appreciate you."
Per her recent contract, it sounds like she'll continue to be a part of the Disney family for many years to come, but what else might she be able to contribute aside from her iconic voice?
Will Beyoncé appear in Black Panther 2?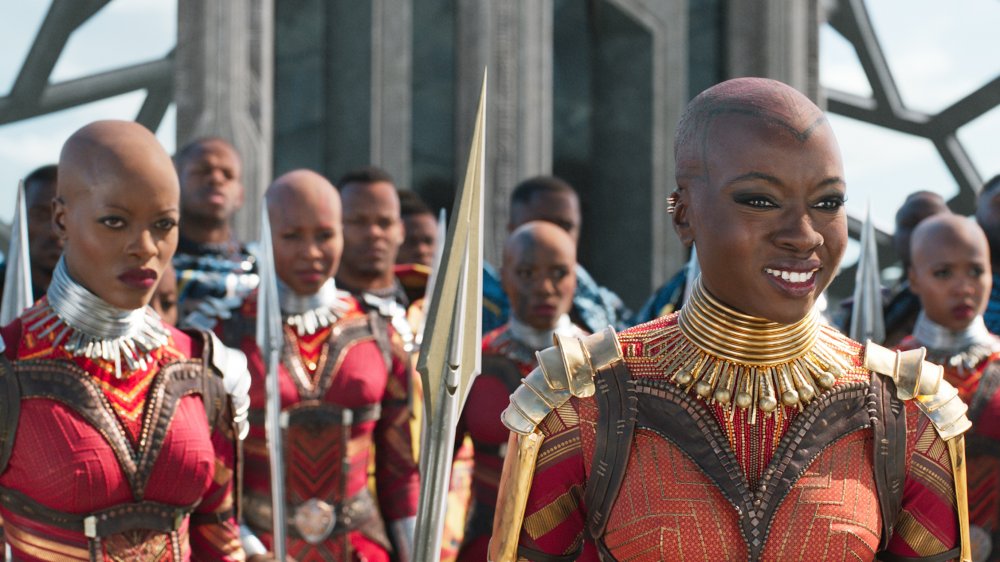 Disney/Marvel Studios
With the addition of Beyoncé and photos revealing star Chadwick Boseman training with what appears to be some kind of staff, there's been no shortage of Black Panther 2 news to speculate about. The hotly anticipated sequel hasn't even entered pre-production yet, and it's already become one of the most discussed films on Marvel's extended calendar. Having already changed the Oscars forever with Black Panther, how can Coogler possibly hope to clear the incredibly high bar that he set for himself? 
By casting Beyoncé, of course. 
It isn't difficult to imagine the Queen B walking around Wakanda — dressed in her afrofuturist best — wielding some kind of electrified spear. Now that's an image that any fan can get behind. Casting Bey would be an undeniable coup — one with the potential to expand the franchise's already substantial fanbase, and Disney knows it.
The Mouse House has tried to chase down Bey to perform in one of its tentpole films before. Director Bill Condon told Harper's Bazaar that he was after Beyoncé to play the French-speaking feather duster, Plumette, in his live-action remake of Beauty and the Beast. Condon had worked with Beyoncé previously on Dreamgirls, and was eager to bring her back into the fold on his new production, but the part of Plumette turned out to be too small for her liking. If the past is prologue, then Disney and Marvel better have a pretty meaty part ready if they want Bey to sign up for an on-screen role in Black Panther 2.
Exactly when we'll see this new deal bear fruit is anybody's guess. The industry-wide shutdown in response to the global pandemic of COVID-19 has already wreaked havoc with Disney and Marvel's release plan for Phase 4 of the MCU, so it could be a while before Beyoncé makes her triumphant debut — musical or otherwise. That said, it's always good to hear that the company continues to assemble top-tier talent behind its middle-aged franchise. With additions like Bey, the MCU should continue to stay fresh for years to come.