The Real Reason Dave Chappelle Wasn't In Coming 2 America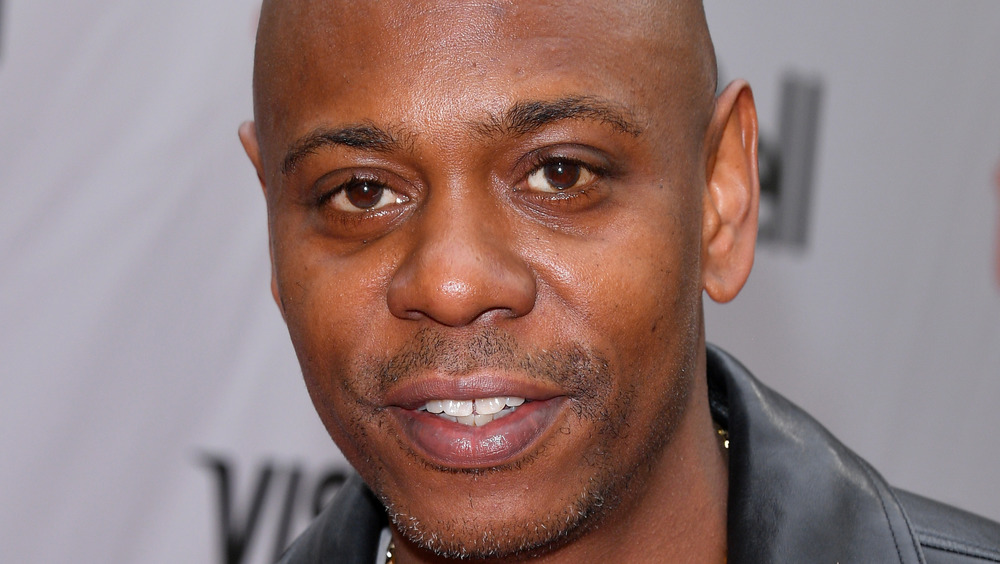 George Pimentel/Getty Images
There's a lot for Eddie Murphy fans to be excited about prior to the release of his long anticipated sequel to Coming to America, aptly titled Coming 2 America. Alongside Murphy's return as Prince Akeem, now king of Zamunda, familiar faces from the original film like Arsenio Hall, Shari Headley, John Amos, and James Earl Jones will all return. But with a sequel also comes new faces like Jermaine Fowler, Leslie Jones, Tracy Morgan, and Wesley Snipes — who plays the villainous General Izzi — and legendary comedian Dave Chappelle nearly appeared in the sequel as the witch doctor.
One of the most memorable and hilarious aspects of the original film was Murphy and Hall donning various wigs and costumes and changing their voices to play multiple roles that ranged from Reverend Brown to Randy Watson to Morris the barber. Since Murphy was already busy reviving some of his old characters, he needed someone else to play the witch doctor character. "Originally I was going to play the witch doctor," Murphy said in a recent virtual press junket attended by Looper. "And I was going to play Wesley's character, the General Izzi. But then I started thinking about how long it would be to do these makeups." 
Enter Dave Chappelle, who, before finding massive success with Chappelle's Show, appeared in Murphy's 1996 film, The Nutty Professor. So why didn't the Coming 2 America role stick?
Dave Chappelle couldn't appear in Coming 2 America because of scheduling conflicts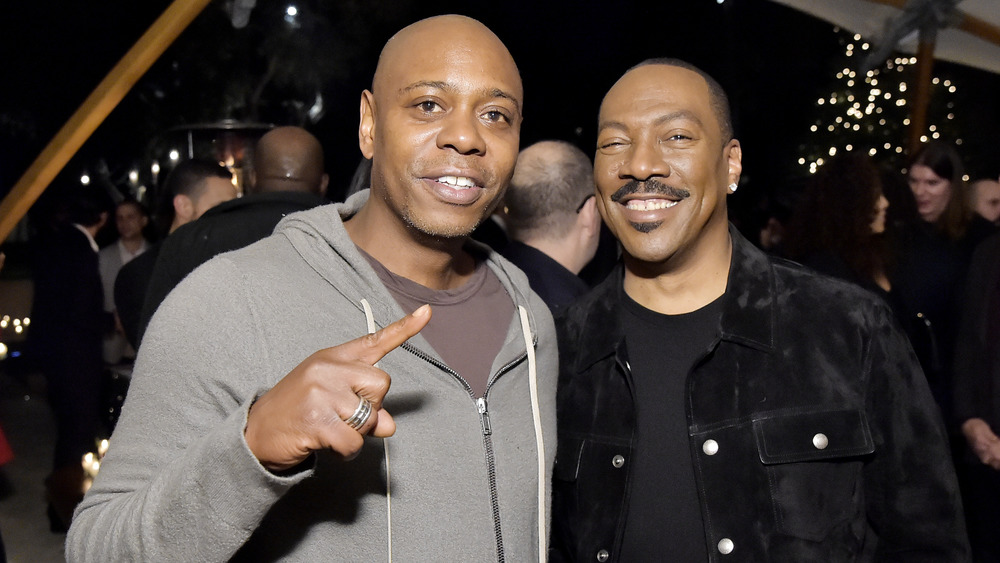 Stefanie Keenan/Getty Images
According to Eddie Murphy, Dave Chappelle landed the witch doctor role after Hall performed in a show with him. Hall told Chappelle he and Murphy were working on the sequel and Chappelle said he wanted to be in it, but unfortunately it wasn't meant to be. "It didn't work out because scheduling and all that stuff," Murphy said. But Hall added that, for Chappelle to wear all the makeup for the role, it might not have been worth it. "The problem with him being the witch doctor, you wouldn't have known it was Dave. And it's kind of getting Dave, but not getting Dave."
Hall eventually took over the role of the witch doctor, which, according to Murphy, took "six hours to put [the makeup] on" and made Hall cry. "They got to take it off for two hours," Murphy said. "And he's sitting in the makeup chair. He had a tissue and I said, 'What's wrong?' He said, 'My eye is tearing.' But he was crying. He was crying and he had the contact lenses. Water was running out, he was crying...He was crying at Tyler Perry Studios at 4:30 in the morning." 
Here's hoping we can see Chappelle, with limited makeup, in a potential third installment of Coming To America.