Gina Carano Makes A Statement About Disney That's Causing A Stir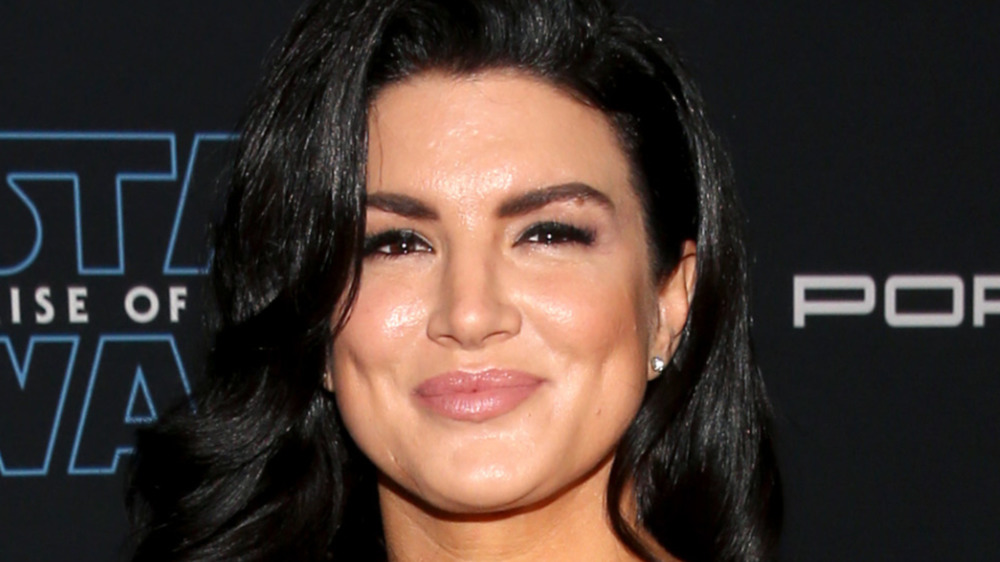 Jesse Grant/Getty Images
On February 10, 2021, Disney fired Gina Carano from The Mandalorian and any other upcoming Star Wars projects. The outspoken conservative actress and former mixed martial arts star had been drawing negative attention for months over her social media comments, which many fans found offensive. Her activity included posts mocking social media users who put their pronouns in their bios and making fun of people who wear masks to avoid getting or spreading COVID-19. Carano also shared a post seemingly comparing being a Republican in present-day America to being a Jew in Nazi Germany (she disputed this interpretation of her remarks, however). This was the tipping point for Disney to cut ties with the actress who played Cara Dune on The Mandalorian, and, at one point, was believed to have a starring part in a spin-off that has since been spiked, according to The Hollywood Reporter.
Now, Carano has spoken out in detail about what happened. In an interview with conservative commentator Ben Shapiro on The Ben Shapiro Show, Carano gave her side of the story, making a statement that's sparked a lot of conversation.
Gina Carano accused Disney of bullying her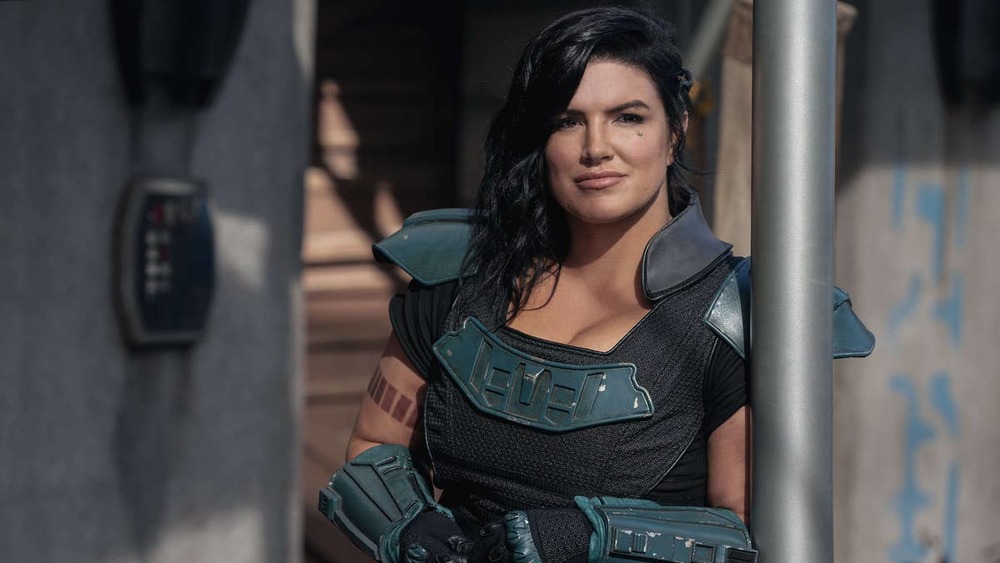 Lucasfilm/Disney+
Speaking with Shapiro, Carano claimed that she was targeted because her political beliefs are out of step with the company line.
"I've been through so much, and I've seen so much now, clearly, of the bullying that's been taking place, and I saw it before," she said. "I'm not the only one that's ever been bullied by this company, and I know that so deeply."
Carano went on to state that she had a feeling she was going to be fired for posting about her beliefs because people inside Disney didn't like what she had to say. 
"I was prepared at any point to be let go, because I've seen this happen to so many people," she said. "I've seen the looks on their faces. I've seen the bullying that takes place, and so when this started, they point their guns at you, and you know it's only a matter of time. I've seen it happen to so many people, and I just thought to myself, [...] 'You're coming for me, I know you are.' They're making it very obvious through their employees who were coming for me, and so I was like, 'I'm going to go down swinging and I'm going to stay true to myself.'"
Disney has a 'double standard,' Carano claims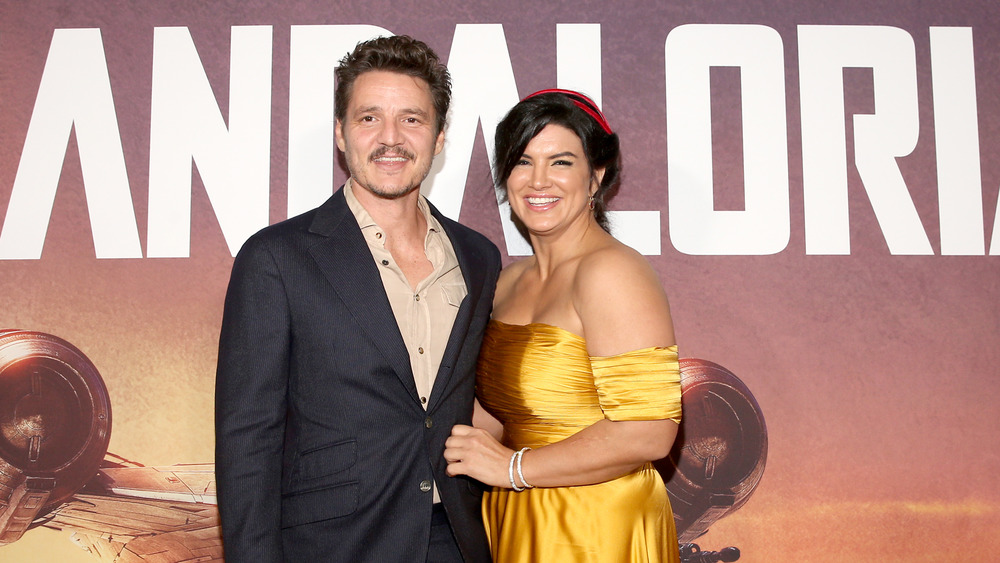 Jesse Grant/Getty Images
Additionally, Carano expressed her belief that there's a double standard at Disney, arguing that people with liberal political beliefs are allowed to speak their minds while conservatives are punished. 
"They've been all over me and they've been watching me like a hawk, and I'm watching people on the same production and they can say everything they want, and that's where I had a problem," she said. "I had a problem because I wasn't going along with the narrative." 
She did, however, have kind words for Mandalorian star Pedro Pascal, who's outspokenly liberal in his beliefs. Carano said of her now-former co-star, "I adore Pedro. [...] We had an agreement after we realized we were a little bit politically different. We had an agreement that, first and foremost, you're a human being. And you're my friend first. [...] We're not perfect. We're human beings. But he's not a bad human being. He's a sweet person."
Carano may have lost her place in the mainstream entertainment industry, but she's already found a new source of revenue in the conservative media space. The day after Disney cut ties with her, Carano announced that she had signed a movie deal with Shapiro's website and production company The Daily Wire, as reported by Deadline.