Gina Carano Addresses Her Friendship With Pedro Pascal After Her Mandalorian Firing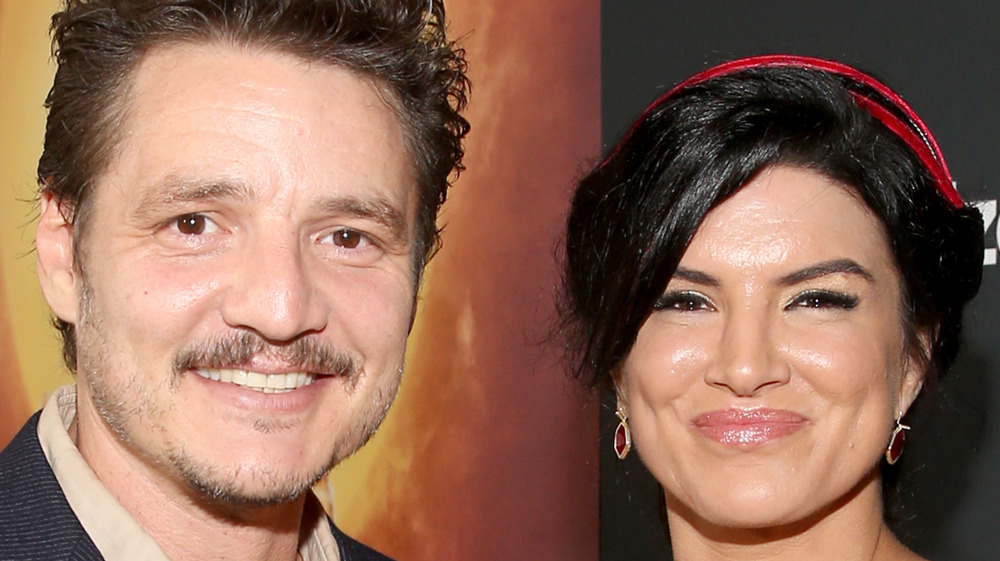 Jesse Grant/Getty Images
In her first sit-down interview after the announcement that she would not be returning for season 3 of the Disney+ series The Mandalorian, Gina Carano spoke to conservative political commentator Ben Shapiro about her firing and her friendship with Pedro Pascal, the show's lead actor.
Pascal is known not only for playing Mando, but also for being an outspoken ally of the trans community and for expressing his left-leaning political opinions online. On The Ben Shapiro Show, Carano said that she and Pascal were able to see each other as a "friend first," despite having wildly different political beliefs. (Carano is evidently a conservative and a Republican, while Pascal is a liberal, and has said that "liberalism is in [his] blood.")
"I adore Pedro," Carano told Shapiro. "[W]e had an agreement after we realized we were a little bit politically different. We had an agreement that, first and foremost, you're a human being. And you're my friend first."
Carano was fired from her role as Cara Dune after posting to Instagram a statement that compared her status as a conservative in 2021 America to being Jewish in Nazi Germany. Lucasfilm called her remarks "abhorrent and unacceptable" in a statement (via Deadline). Variety later confirmed that UTA, Carano's agency, also dropped her as a client.
Gina Carano thinks both she and Pedro Pascal have made mistakes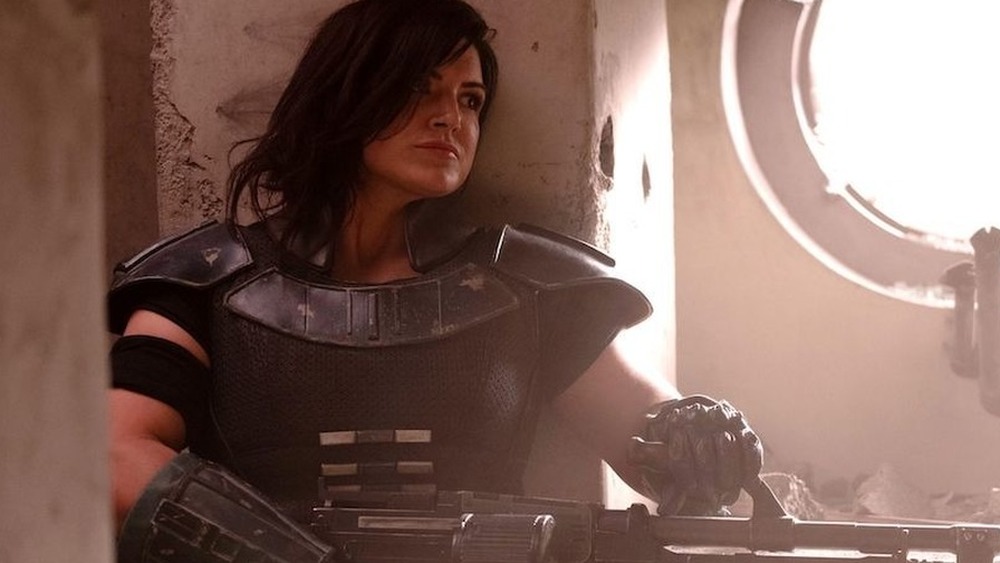 Luscasfilm/Disney+
In her interview with Shapiro, Carano characterized both herself and Pascal as having "misstepped on our tweets." This may be in reference to Pascal tweeting the phone number of junior United States Texas Senator Ted Cruz in the days following the Capitol riots that took place in Washington, D.C. on January 6, 2021, or might be about Pascal posting to Instagram a now-deleted meme comparing Donald Trump supporters, whose preferred candidate lost the 2020 presidential election, to Nazis who "lost" in 1945.
She went on to claim that Disney was watching her more closely than other cast members after #FireGinaCarano started trending on Twitter. A source told The Hollywood Reporter that Lucasfilm had been looking for a reason to fire her for two months, and the Nazi Germany post was the last straw.
As reported by Men's Health, the former MMA fighter started clashing with fans online after she refused to make statements in support of Black Lives Matter. She then put "beep/bop/boop" in her Twitter bio rather than include her pronouns, which many took as Carano mocking the trans and nonbinary community.
Pascal, who plays Din Djarin — aka Mando — on the Star Wars show, posted in support of his trans sister just a day before day Carano was fired (February 10, 2021). Pascal posted a magazine cover featuring his younger sister, who had just come out as trans. He captioned it, "Mi hermana, mi corazón, nuestra Lux," meaning "my sister, my heart, our Lux."
Despite all they don't have in common, Carano still has love for her Mando. "We're not perfect. We're human beings," Carano said of Pascal. "But he's not a bad human being. He's a sweet person."