The Insanely Expensive JFK Item That Was Featured On Pawn Stars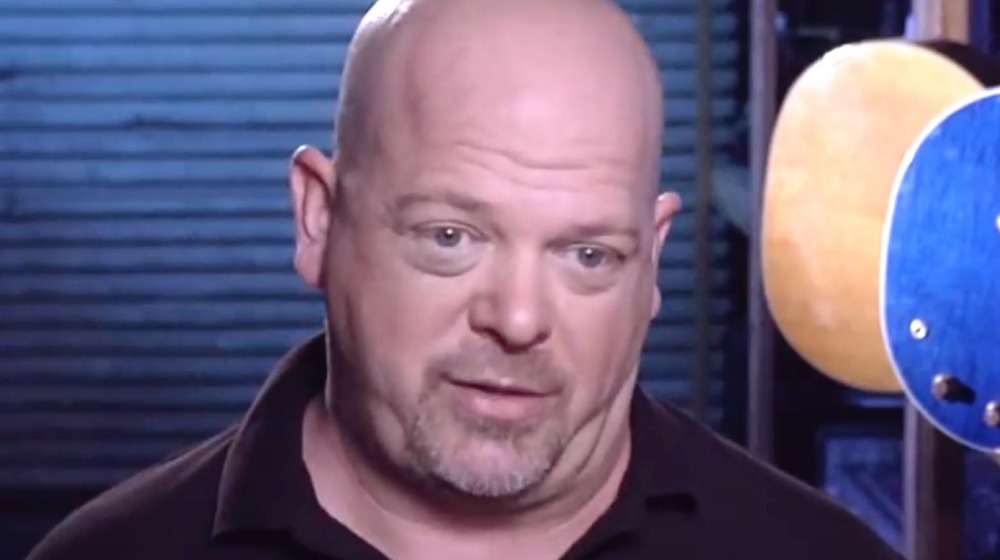 History
If you're addicted to finding gently used treasures and other deals on your own, whether by scouring yard sales or shopping at second-hand stores, you're probably familiar with Pawn Stars. History's show follows the wheelings and dealings of three generations of the Harrison family in their pawn shop, Gold & Silver Pawn Shop, located just outside of Las Vegas, Nevada, as they use their knowledge, contacts, and intuition to purchase unique, hard-to-find, and historical items at bargain prices.
Since Pawn Stars made its debut in 2009, you might be wondering about the most valuable items to have passed through the Harrisons' shop. Don't worry — we've got you covered. According to Screen Rant, one insanely cool JFK item was featured on Pawn Stars with a shocking valuation. The priceless artifact of Americana was a simple cigar humidor, as well as a handful of still-wrapped cigars, that at one point sat on the Resolute Desk in the Oval Office during John F. Kennedy's time as President of the United States.
JFK's personal humidor is one of Pawn Stars' most expensive featured items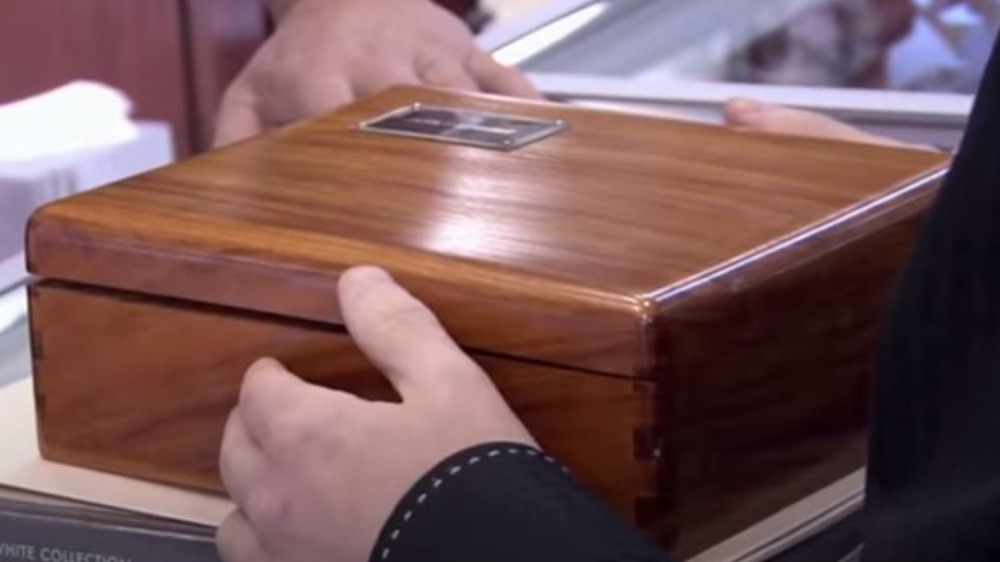 History
In the 2013 episode "Close, But No Cigar" (per IMDb), a customer brings a humidor and several unsmoked cigars in for appraisal. As it turns out, not only was the small cigar box owned by President Kennedy, but it spent time with him while he was in the White House. Both the customer and Rick, one of the shop's owners, knew that the humidor was something of real value the minute they laid eyes on it.
According to The Huffington Post, the customer came into the shop asking for $95,000, but after some haggling, he accepted the shop's $60,000 offer. "To actually have a cigar box that sat on his desk in the Oval Office? It's just one of those things I can only dream about," says Rick in the episode. "This is one of those once in a lifetime items. If I let this thing walk out the door, I'm never going to see another one like it."
It's insane how much the last JFK cigar box sold for at auction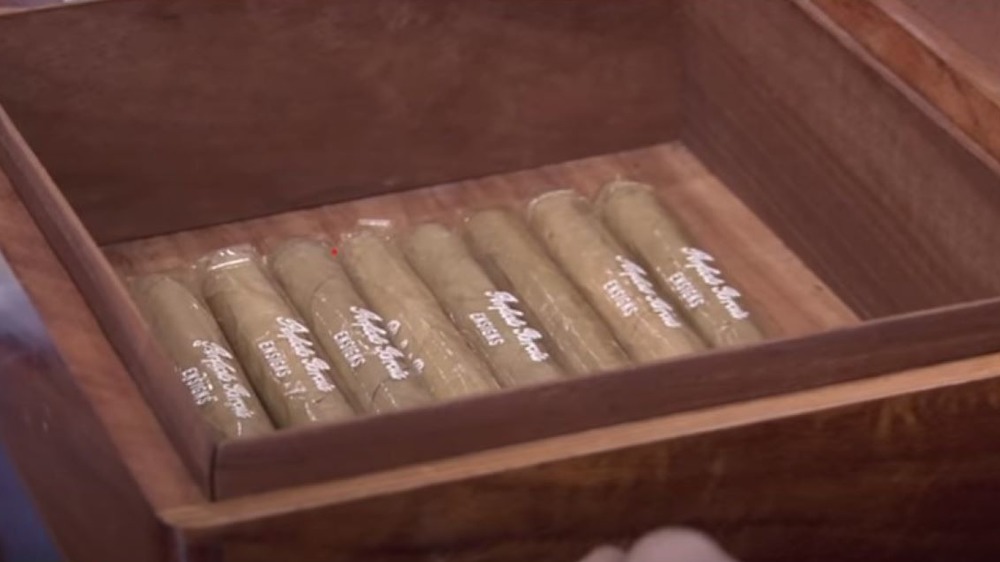 History
The small walnut humidor was a gift to JFK from Milton Berle for JFK's 1961 inauguration, and it bears a small plaque reading: "To J.F.K. Good Health–Good Smoking. Milton Berle, 1/20/61." 
While $60,000 may seem like an insanely high amount for a personal cigar box, the actual worth of the JFK item featured on Pawn Stars is likely much higher. As the Chicago Tribune reported, another of JFK's humidors was sold at the Sotheby's auction of Jacqueline Kennedy Onassis' estate for a price of $575,000 in 1996. Marvin R. Shanken, the publisher of Cigar Aficionado, wrote of his unexpected purchase, "The humidor, and all that it means to cigar smokers who revere President John F. Kennedy, is now preserved. Cigar Aficionado has now become the guardian of an important symbol, a legacy of JFK's love of a fine cigar. It is an honor."