The One Type Of Antique The Pawn Stars Won't Buy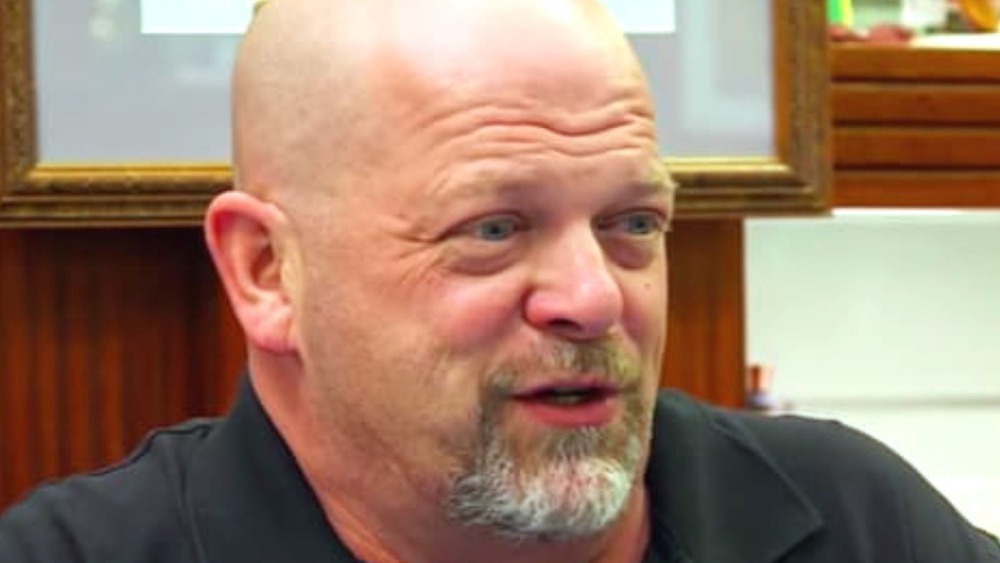 History
Over the course of more than a decade and the span of hundreds of episodes, it's safe to say there have been some... interesting items on Pawn Stars. Some items — like a three-piece suit owned by George Washington — are so expensive that the team at World Famous Gold & Silver Pawn Shop has little choice but to pass up on offers. (Once in a blue moon, though, they just can't say no.) Other items unfortunately end up being fakes, which the person trying to sell may not always be aware of until an expert is called in.
Either way, there seems to be no end to both the variety of items that hopeful patrons bring in and that the team is willing to buy. Certain exceptions have to be made, though, and for reasons other than price. Indeed, entire categories of items are completely off-limits, from firearms (unless they were manufactured in 1898 or earlier) to music records. There's even a specific kind of antique you'll never see Rick Harrison and company buy on Pawn Stars, and that is...
Not a seat in sight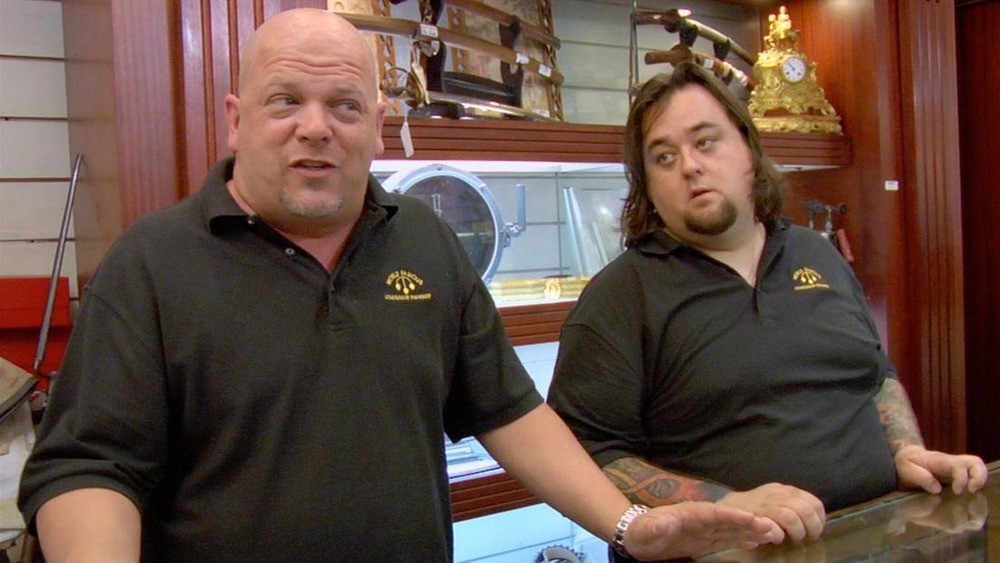 History
...Furniture!
As the pawn shop's website says: "We do not buy furniture pieces even if they are antiques as we do not have the floor space." It's really that simple. Gold & Silver isn't a small place, per se, but the showroom floor needs to have space for both employees and patrons to move around freely, as well as display everything — much of which is hanging from the walls or laid out in glass cases. Plopping down an antique armchair fit for a sitting parlor or a rustic armoire straight out of C. S. Lewis' The Chronicles of Narnia in the middle of it all just doesn't work logistically. And storing furniture outside is generally a bad idea — especially wooden furniture, which can degrade quickly if left to the elements — so that's not an option, either.
Enter "furniture" in the site's search bar and the proof is in the pudding. The only two things that come up (as of February 2021) are a wooden trunk that looks like it might be secretly loaded with pirate treasure and Adolf Sehring's Born to Run Statue which, as you might have guessed from the name, isn't furniture at all. Gold & Silver really is serious about this. Who knows what it would take for Rick or one of the others to break the rule?