James Gunn Reveals Which Of His Movies Was The Hardest To Make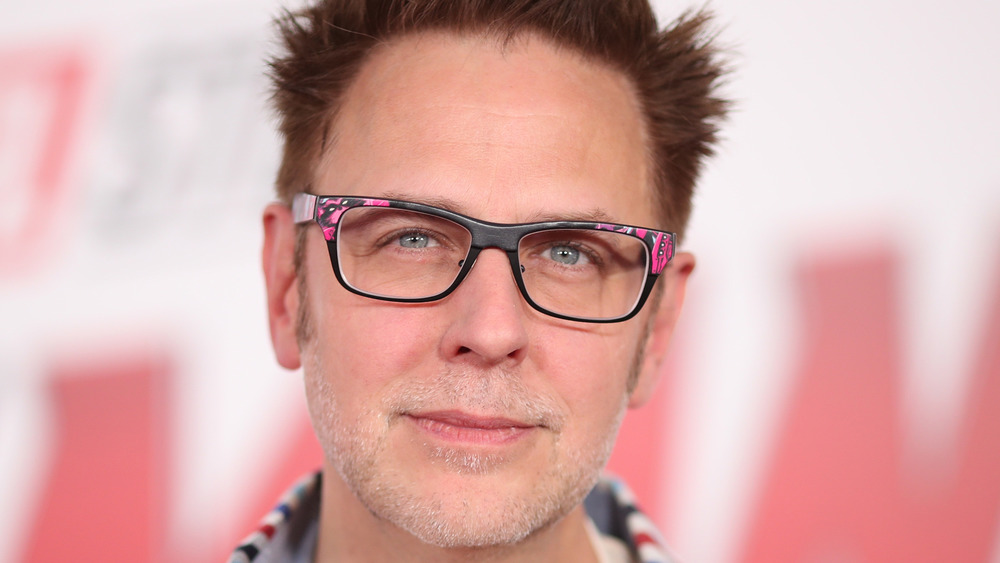 Christopher Polk/Getty Images
Directing movies seems like a dream job to most people — is anything better than telling some of the most talented people in the world what to do? — but every job has a downside. Directing a studio film is a high-pressure task; a director has to wrangle a crew of dozens or even hundreds of people to complete a job that must be done as quickly as possible. For bigger films, hundreds of millions of dollars might be on the line, and mistakes can be costly. It's also more physically demanding than one might expect; even a film that's produced on a comfortable Hollywood sound stage may still involve 16-hour work days for months on end. To be clear, that doesn't mean directing isn't still a dream job that only the luckiest get to do. But it's also still a job.
As a director, James Gunn has been a part of the superhero film revolution of the past decade or so. When the first Guardians of the Galaxy trailer dropped, The Hollywood Reporter considered it Marvel's riskiest film since the first Iron Man, but Gunn's winning script and sure-handed direction made Guardians a surprise hit for Marvel. After Guardians, he went on to direct the sequel, and, after Gunn was fired by Disney (he's since been reinstated), he'll eventually be making a third Guardians film. He's also helming  The Suicide Squad, the sequel to 2016's dismal Suicide Squad. But when a fan on Twitter asked Gunn which of his movies was the most challenging to direct, he didn't point to his Marvel or D.C. Comics tentpole films. Instead, he went with the second feature film he ever made.
Super is the toughest movie that Gunn ever shot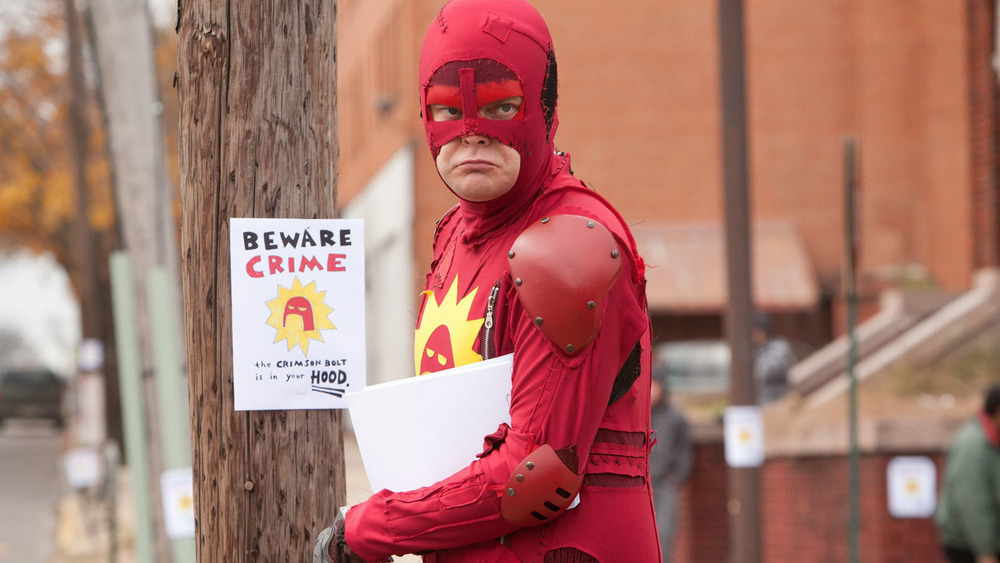 IFC Midnight
For those who haven't seen Super, James Gunn's 2011 dark comedy stars Rainn Wilson as Frank, a lovable loser who decides to become The Crimson Bolt and rescue his ex from her drug dealer boyfriend, even though he has no superpowers. In terms of day-to-day work, Gunn called it his hardest film he's ever made. "Grinding, hellish, uncomfortable days, averaging over 40 camera setups a day with one camera – one day we did 54 (sometimes big movies don't make 10). It felt like sprinting for five weeks," Gunn tweeted. That's a far cry from the films Gunn directs today, and it reflects where he was at in his directing career at the time; Super was only Gunn's second directorial effort, after 2006's Slither. Since Super is an original superhero film and not based on an established property, it could only be made as a low-budget independent production. The cast, which also included Elliot Page, Nathan Fillion, Liv Tyler, and Kevin Bacon, all agreed to work for scale, Script reported.
Super wasn't a critical or box office hit — it made just over $500,000 against a $2.5 million budget, according to Box Office Mojo — but it did help establish Gunn's signature blend of superhero action and witty writing. Completing a superhero comedy on a shoestring budget is no easy feat, and Gunn's work on Super was clearly a sign of bigger things to come.