Why Cole Young From The Mortal Kombat Movie Looks So Familiar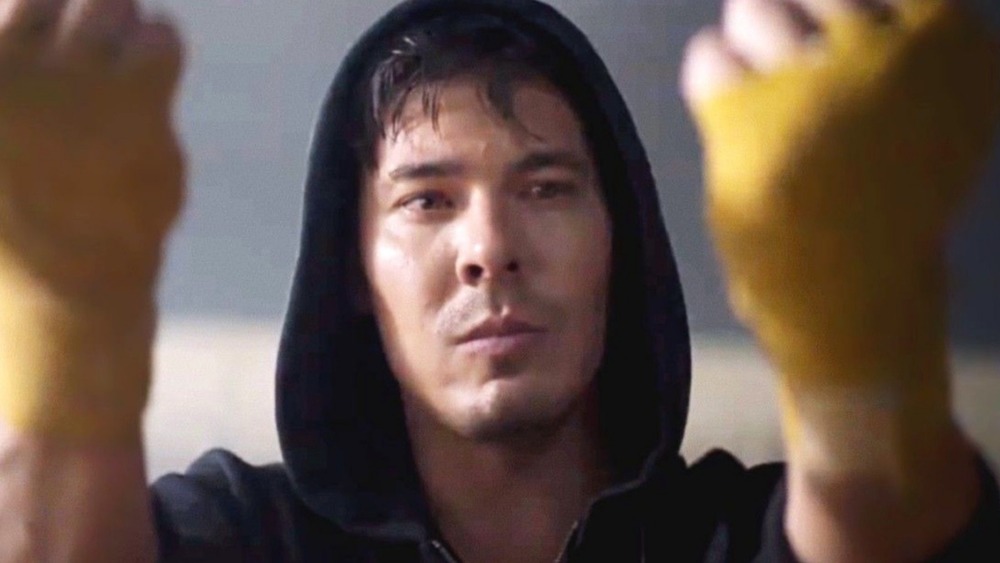 Warner Bros. Pictures
The trailer for the new Mortal Kombat movie has everyone talking, whether they're dedicated fans of the video game franchise or loyal followers of the original 1995 film. The reboot appears to offer everything that fans have come to expect of the title — bloody violence, fantasy-infused action, and iconic characters such as the cyber-armed Jax and flail-wielding Scorpion. The large cast of Mortal Kombat features a diverse group of actors, many of whom can be seen in the film's trailer. One face that might stand out among the rest is that of Lewis Tan, who portrays the character Cole Young. Who is Cole Young, you ask? Not only is he a new character to the series, but he's also the movie's protagonist. 
The IMDB page Mortal Kombat states that Young is a mixed martial arts fighter, one who must "seek out Earth's greatest champions in order to stand against the enemies of Outworld in a high stakes battle for the universe." A character with such a heavy burden on his shoulders should be carried by a strong actor, and Tan's history may just prove him to be the right one for the job.
Tan played Rusty a.k.a. Shatterstar in Deadpool 2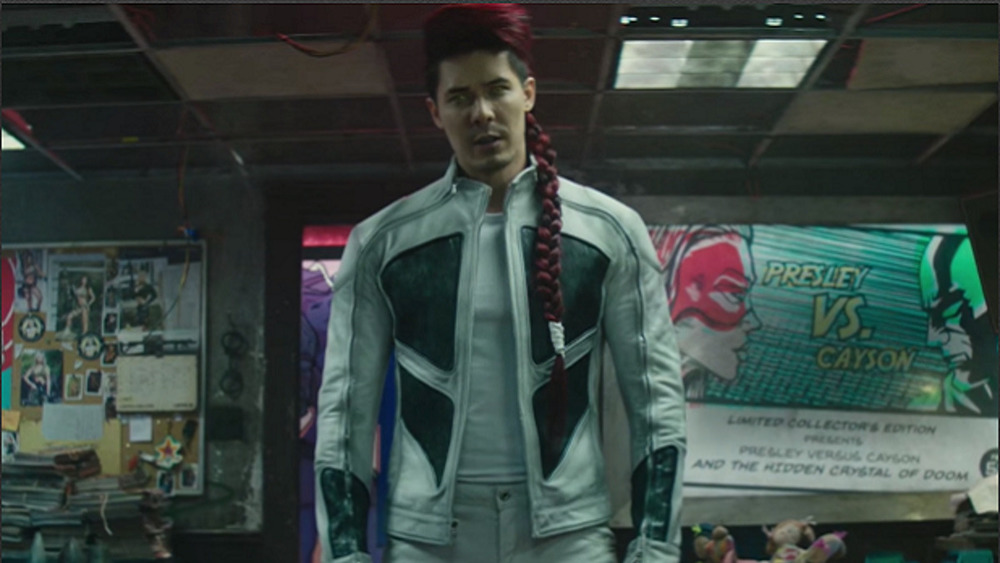 20th Century Fox
The Deadpool movies broke some serious ground as the (former) highest-grossing R-rated films in history. The titular anti-hero is known for his crude demeanor and raunchy humor, so the idea of a Deadpool movie providing anything less would be considered sacrilege by fans. Luckily, the Deadpool fans all know and love retained his status as "the merc with a mouth," played expertly by Ryan Reynolds. One of the most memorable scenes in Deadpool 2 has Wade Wilson and his associate Weasel (T.J. Miller) auditioning members for a team of superheroes. One of the candidates introduces himself as Rusty a.k.a. Shatterstar, an alien from the planet Mojoworld whose ability is being better than you at everything. Yes, that's what he says — and yes, that is once again Lewis Tan, though he may be hard to recognize with his long, red tinted hair and pale contact lenses.
Unfortunately, like some of his fellow heroes, Shatterstar meets a quick demise after parachuting out of a plane during a mission and into the twirling blades of a helicopter. "I guess we found something you're not better at," Deadpool quips, as the alien is reduced to green goo splattered all over the helicopter windows.
Tan played Gaius Chau in Into the Badlands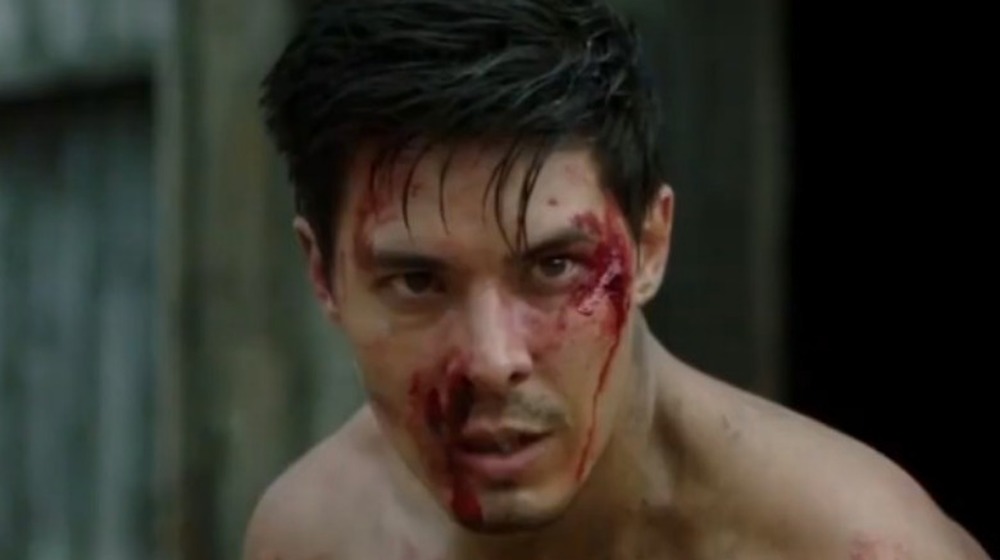 AMC Studios
Luckily for Mortal Kombat fans, Lewis Tan is no stranger to martial arts, as he demonstrated in season 3 of Into the Badlands. The dystopian action drama series ran for three seasons on AMC before calling it quits, but the short-lived show left a lasting impact on its viewers. Into the Badlands wowed fans with its high action fight sequences and compelling story, featuring elements of fantasy, martial arts, and science fiction unlike any series had done before. 
Tan plays Gaius Chau, brother of the ruthless Baron Juliet Chau, who battles over territory in the Badlands with rival Minerva, a.k.a. The Widow. Gaius, however, has a conscience that his sister lacks, and joins with The Widow to put an end to his sister's wicked regime. Into the Badlands' third season is the wildest ride of the series, as the line between friend and foe becomes blurred and the stakes are higher than ever. If you haven't yet seen this genre-bending show, it's definitely worth a look.