Why The Kid Who Plays Dwayne Johnson In Young Rock Looks Familiar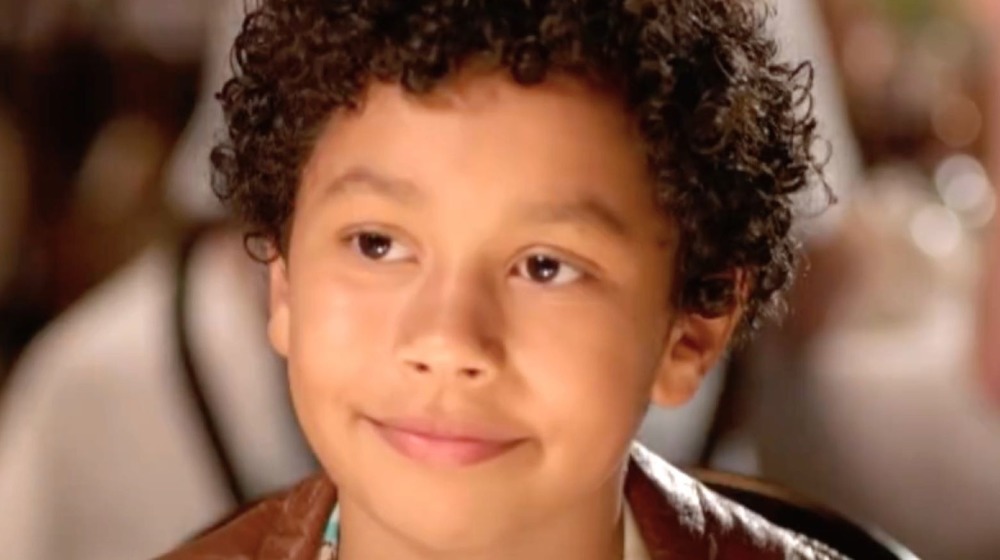 NBCUniversal Television Distribution
If you're excited to watch Young Rock, a new show airing on NBC that highlights three periods of time in the life of famous wrestler-turned-actor Dwayne "The Rock" Johnson, you might be wondering why the kid who plays the youngest version of him looks so familiar. Adrian Groulx, an 11-year-old actor from Toronto, was chosen to play the 10-year-old version of Johnson — Bradley Constant and Uli Latukefu play The Rock at 15 and 18, respectively — to show what his life was like growing up with his parents in Honolulu, Hawaii, per the Los Angeles Times. Regarding the casting, Johnson told the Los Angeles Times, "Immediately, I saw that Adrian is exactly how I was at that age: earnest, loving, sweet and a little rambunctious. I'm so grateful for his performance because, in a way, the whole series is anchored on the 10-year-old boy, and then it grows from there. He had a lot of responsibility on those little shoulders, and he did a tremendous job." 
Groulx also spoke to the outlet about how he got into character to play the youngest version of such a big star. "Physically, I just had to grow the 'fro a little bit. ... I did look up how people dressed during that time and, uh, I was shocked," he said. Here are Groulx's other appearances on the small screen, from which you may recognize him.
Before Young Rock, Groulx appeared on CBC Kids and in The Christmas Cure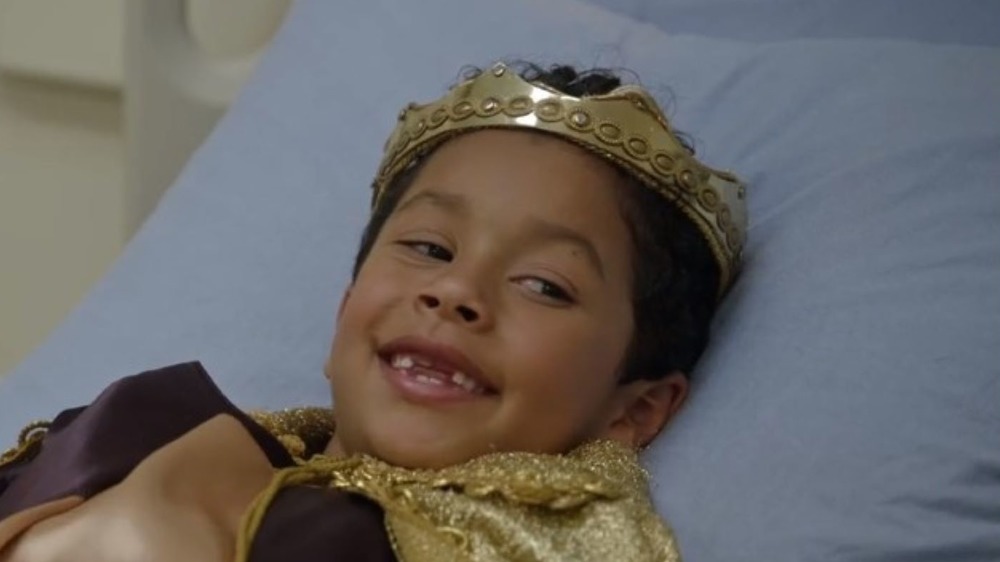 Hallmark
As IMDb notes, Groulx appeared as a Scout Trooper in the episode "This is Me – Mr. Orlando" on CBC Kids, the children's programming block on Canadian television geared towards preschool kids. In The Christmas Cure, a 2017 made-for-TV Christmas movie on the Hallmark Channel, he has a small part as "Billy," a young athlete and actor playing one of the three kings in a Christmas nativity play who winds up in the emergency room with mild dehydration. Groulx sweetly implores his doctor to let him get back to his play, saying, "I have to get back, I bring the myrrh," but she convinces him to stay for a little while and receive some fluids so he can feel better. After expressing a little fear of needles, he agrees to the procedure when the doctor agrees to help him practice his lines while he gets the treatment.
Adrian Groulx's other TV appearances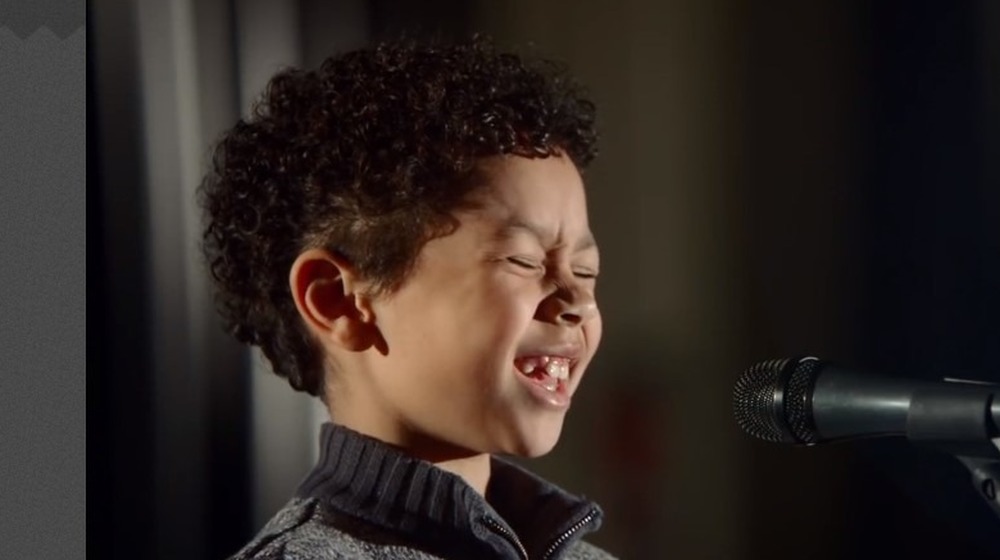 Maple Leaf
In addition to his television roles, you might also recognize Adrian Groulx from his multiple appearances in various commercials. He shows up as a stumped competitor in the "Spelling Bee Commercial" for Maple Leaf Foods. In the ad, he's one of several children asked to spell difficult words like "butylated hydroxytoluene" — or BHT, a food preservative that prevents oxidation — to illustrate the all-natural brand's slogan "If you can't spell it, you won't find it in our food." Groulx also appeared as a playful neighborhood kid in the "Justice League Commercial" for McDonald's Happy Meals, in which he's seen playing with toys inspired by the Justice League film that were included in every McDonald's kids meal. 
You may also recognize Groulx's voice; he provided the voice of Jaden in three episodes of the animated children's series Mighty Express.