The Underrated Elizabeth Olsen Psychological Horror You Can Find On Amazon Prime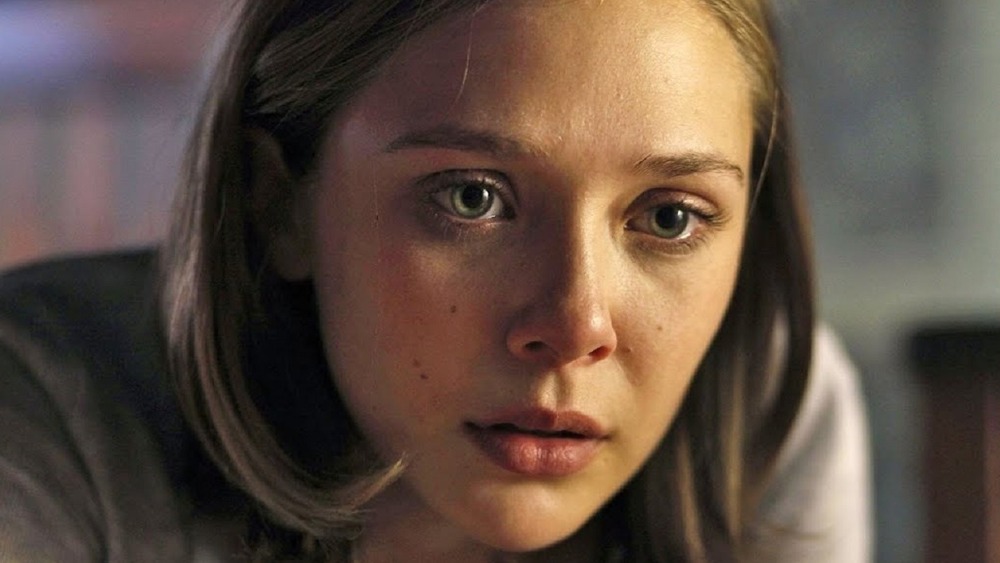 Universal Pictures
Elizabeth Olsen is a hot commodity, her star having risen higher and higher since joining the mighty Marvel Cinematic Universe back in 2014 with a cameo in a post-credits scene in Captain America: The Winter Soldier. She's really gotten the chance to flex her muscles, comedic and dramatic, with her starring role in the hit Disney+ series WandaVision — but Olsen has been one of the more skilled actors in Hollywood ever since arriving on the scene. Her breakout role came with a stunning turn in 2011's Martha Marcy May Marlene, only her second feature — but the few lucky enough to catch her debut already knew what to expect.
That flick, Silent House, was released earlier in 2011, but barely registered a blip on the pop culture radar with only a $12 million domestic gross, according to Box Office Mojo. A remake of an ultra-low budget Brazilian film, Silent House was helmed by Open Water directors Chris Kentis and Laura Lau. It tells the story of Sarah, a young woman helping her father John (Adam Trese) and uncle Peter (Eric Sheffer Stevens) fix up the family home, an old Victorian house. Things start to get weird immediately, with the appearance of a woman who claims to be a childhood friend of Sarah's, but whom Sarah does not remember; they then snowball quickly, with John sustaining an injury and subsequently disappearing, mysterious power outages, and the appearance of several ghostly figures who seem to flicker in and out of existence — and which seem to have something to do with Sarah's childhood.
Silent House is presented as one long tracking shot, which means that Olsen is front and center in virtually every frame of the film, and her performance is nothing short of astonishing. As things go from unsettling to frightening to horrifying, she completely sells her character's escalating level of terror, and when the flick's big reveal (which we won't spoil) comes, it's easy to see shades of the turmoil and borderline malevolence she so expertly portrays in WandaVision.
Watch Silent House on Amazon or Hulu with the Starz add-on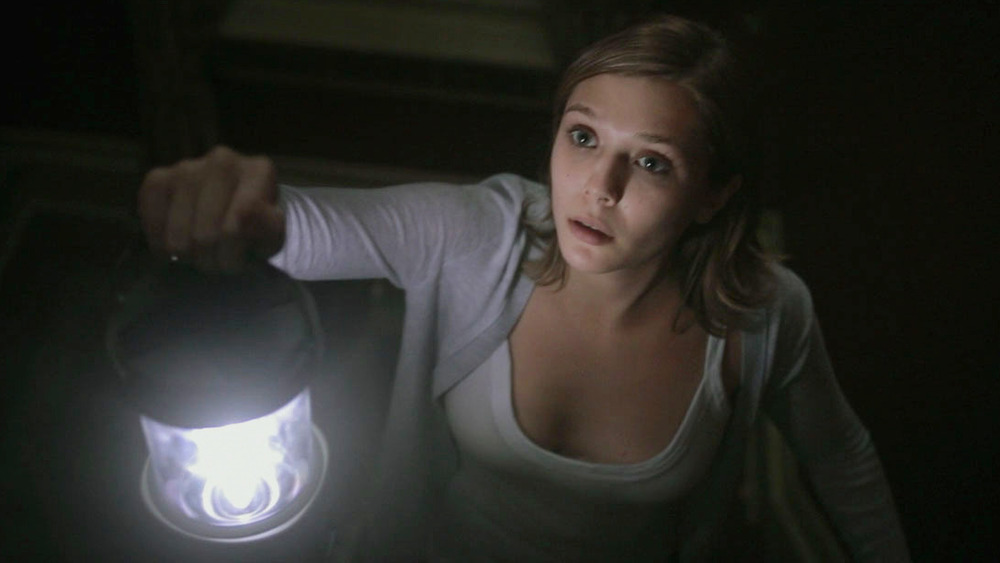 Universal Pictures
Silent House was ignored by audiences and was little-loved by critics, which is an absolute crime — not only does it mark the big screen debut of a bona fide great, it was (in our humble opinion) one of the best horror films of its year. It's more than due for a reappraisal, and if you love Elizabeth Olsen and psychological horror — and if you're into WandaVision, we know you love both — you owe it to yourself to fire it up at your earliest possible convenience.
At the moment, the flick's home is on cable network Starz, which has its own standalone streamer (with a surprisingly deep library stocked with Sony Pictures and Lionsgate theatrical releases) with a subscription fee of $8.99 per month. If you're not in the market for another streaming service, Amazon Prime Video and Hulu subscribers can enable a Starz add-on for the same price. If that option doesn't appeal to you, the flick is available for rent on Prime Video for just $3.99. Finally, if you're not the cord-cutting type, you may be able to order up the movie on demand if your cable package includes one or more of the Starz networks.
Silent House is one of those rare horror movie remakes that's better than the original, an acting masterclass by Olsen, and the perfect spooky, disturbing flick to settle in for on a weekend evening with an extra-large bowl of popcorn. Check it out tonight — you'll thank us tomorrow.