Why Bill Pullman Doesn't Get Many Movie Offers Anymore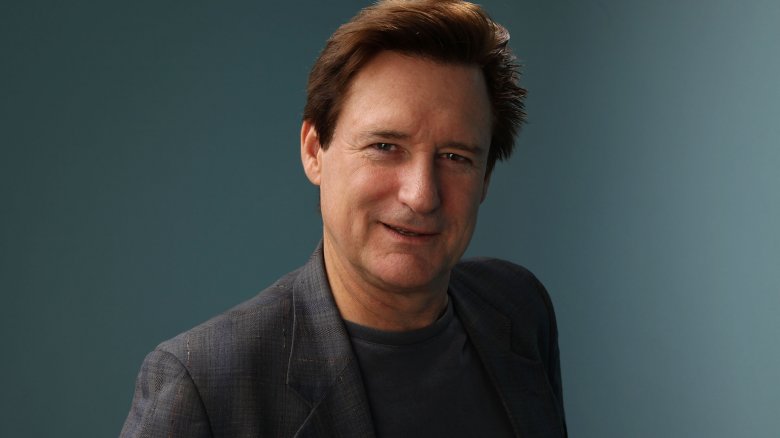 Getty Images
For a good bit of the 1990s, Bill Pullman seemed ubiquitous, whether her was playing a U.S. President fending off aliens (Independence Day), a paranormal therapist interacting with a friendly ghost (Casper), a man convicted of murder in a surreal otherworld (Lost Highway), or the role of loser or winner in one or another romantic comedy (Sleepless in Seattle and While You Were Sleeping, respectively). He seemed to be everywhere, in Hollywood hits, independent films, and on stage, where his love of acting was first kindled as a young man.
Pullman's plate remained full as the millennium turned, but of late his profile in Hollywood seems to be a bit lower — his projects smaller and quieter, with nary an Independence Day-sized blockbuster (or even a Sleepless in Seattle-sized hit) in sight. What has he been up to, and why is he not getting roles in big-ticket films anymore? Is the circumstance unintentional, or is he deliberately shying away from the Hollywood machine? These are the reasons we don't see Pullman in the multiplexes anymore.
Not the Hollywood 'type'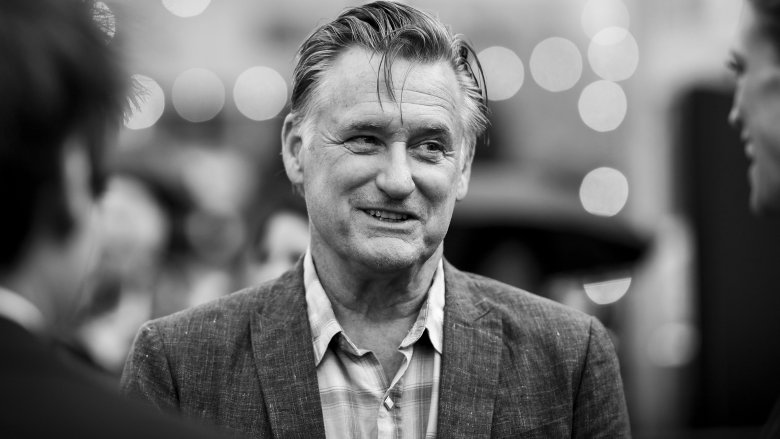 Getty Images
Chris Hemsworth is one of today's quintessential leading men — mid-30s, handsome, with a smoldering sexuality, even (or perhaps particularly) when he's portraying the god of thunder in Marvel's Thor and Avengers movies. He's an updated version of Brad Pitt, who, when he was Hemsworth's age, hit his stride in critically lauded and audience-pleasing films like Fight Club and Seven. One of Pitt's contemporaries, George Clooney, was likewise making a name for himself in leading-man roles in films like Out of Sight and Three Kings in his mid-30s.
When Pullman was Hemsworth's age, he, too, had a popular leading role ... in Mel Brooks' Star Wars spoof, Spaceballs. A memorable performance, to be sure (he played the Han Solo-ish Lone Starr, roaming the galaxy with his half-man, half-dog sidekick, Barf, played by John Candy), but not the kind of role that's going to get him on the cover of People's "Sexiest Man Alive" issue, which Hemsworth, Pitt, and Clooney, have all graced (Clooney and Pitt twice!). He's not a swashbuckling action star, nor is he instant box office gold, and he's not the kind of actor around whom studios can build franchises. He's a sturdy performer and a fine actor in his own right, but he isn't the quintessential Hollywood leading man, one whose mere presence will bring flocks of fans to theaters — which doubtless contributes to his absence from most big-budget Hollywood movies.
An independent streak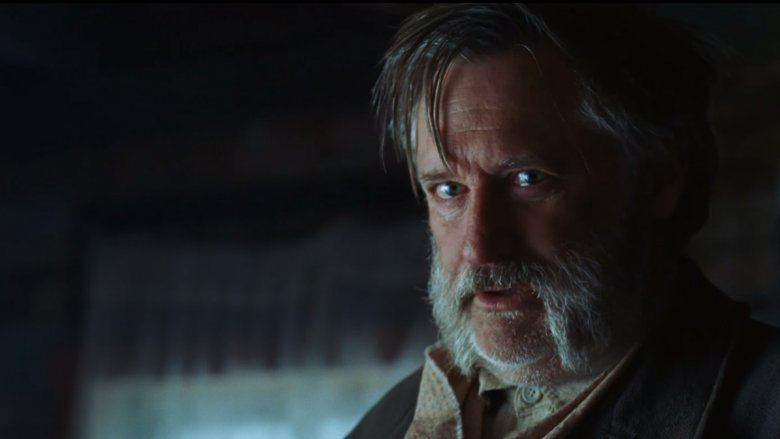 Pullman is that rare actor that can successfully navigate a role in a big-budget Hollywood picture, then turn around and do likewise with a role in a small, independently produced film. His filmography is chock full of such low-budget work, like The Guilty (2000), Nobel Son (2007), Bottle Shock (2008) and Cymbeline (2014). The problem is, few actual moviegoers tend to see those films, and those that do don't always get the depth of character from the cast that they might in films with better financing, due to short filming schedules and general dearth of resources, which leave some actors with insufficient time to fully inhabit a role.
In an interview with Collider, Pullman was asked whether it was more interesting for him to perform in indies, because "there's not so much time to think about the character." He responded, "The tone of is kind of different than in a highly, highly marketed commercial studio movie. There's an eccentricity about it that if you're looking to make a big lot of money off a movie, that [eccentricity] gets taken out pretty quick because it's going to confuse people; they don't know the product that they're sampling."
Playing to type
Though his film roles have grown more varied as his career has progressed, Pullman's early years were marked by roles as the Guy Who Loses the Girl. The problem is, these roles were in films that were among the biggest hits in his filmography — more people saw him in these than saw him in the more nuanced, less loser-like roles he's played in ensuing years.
In the hilarious twisty-turny maze of Ruthless People (1986), Pullman plays Earl, the boyfriend of a rich man's mistress, who gets caught up in a convoluted kidnapping plot and not only loses the girl, but gets arrested in the bargain. In Sommersby (1993), he plays the not-at-all-lovable Orin Meacham, a KKK-sympathizing farmer who loses his betrothed (Jodie Foster) when a man claiming to be her husband (Richard Gere) returns from service in the Civil War. In Sleepless in Seattle (also from 1993), his character Walt is engaged to Meg Ryan's Annie, before she leaves him to chase after Tom Hanks' Sam, whom she has never even met. Even his role as the President of the United States in Independence Day — the biggest film in which Pullman has ever appeared — his wife is killed ... in an alien attack. He loses the girl again.
Too many jiltings; too much losing — these roles are as close as Pullman has come to being typecast in his career.
A vexing versatility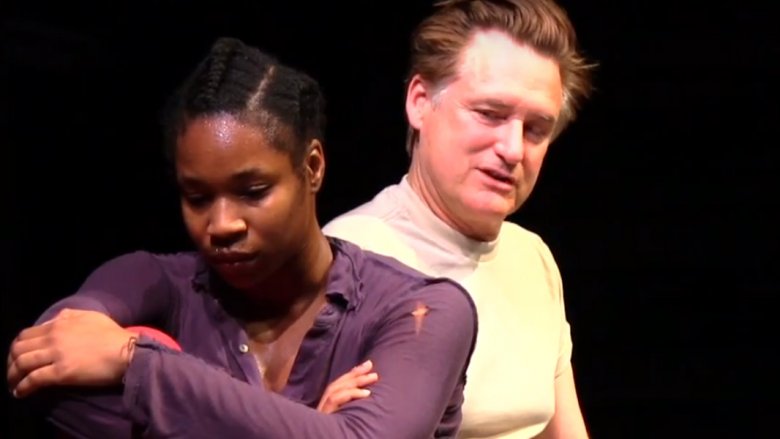 Pullman is, as Indiewire once put it, "a familiar face that's hard to define." By maintaining a presence in film, on the stage and on television, in a wide range of roles, and in a wide range of productions — from comedy to drama, thrillers to character studies, big budget to indie, sci-fi to Western, William Shakespeare to Mel Brooks — a public that might otherwise flock to just about anything he puts forth is left trying to put a finger on just what kind of actor he is.
That's fine if you're attending a film festival or an Off-Off-Broadway play. At the multiplex, though, it's a totally different situation; known quantities are more likely to bring in the big grosses. If, for example, you go to a Dwayne Johnson movie, you know you're going to get Dwayne Johnson — or some minor variation of Dwayne Johnson — every time out, whether he's in a Fast and Furious movie, a G.I. Joe movie, teaming up with Kevin Hart, or in a standalone blockbuster like Rampage or San Andreas. Not so with Bill Pullman.
"I think the more self-destructive impulse I have is doing so many different characters," Pullman told Indiewire. "Sometimes you fall into the niche of being the confidant guy, or the good-looking guy, or being too charactery, or not charactery enough ... I haven't been able to contain myself. I've always wrestled against being typified in one way or another."
His big sequel tanked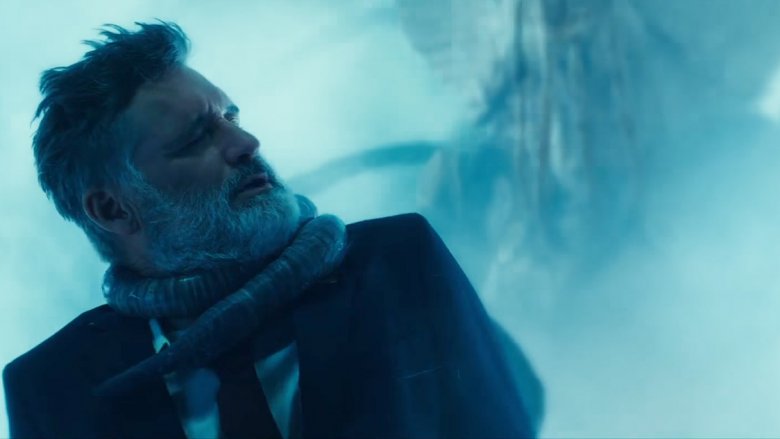 The Roland Emmerich aliens-attacking-Earth vehicle Independence Day (1996) was a massive hit, to the tune of over $800 million in worldwide box office. It also gave Pullman his most recognizable role as President Thomas Whitmore, whose stirring speech before the final battle sequence epitomized the classic popcorn-chomping fun of the film. It was a fan favorite, not a critic's darling, so when the 2016 sequel Independence Day: Resurgence, was released, no one expected it to get great reviews. Critics did not disappoint, their assessments ranging from "disposable and shockingly inept" (Entertainment Weekly) to "a bigger, dumber bore" (NY Daily News). About the nicest thing anyone said about the movie was that it was "both impossible to take seriously or seriously dislike" (LA Times).
More surprising was the fact that moviegoers stayed away, in droves. The sequel had, according to Forbes, a "frankly terrible" opening weekend gross of $41.6 million in the U.S. and wound up only making $385 million in global box office, down 53% from the first film, according to the Hollywood Reporter. Pullman's portrayal of ex-President Whitmore in a fragile mental state, still haunted by his first encounter with the alien invaders, was a far cry from the hero moviegoers met in the original Independence Day, and could have soured those who bothered to see the film on Pullman and/or his character.
He's not big-award bait
One look at a list of the awards and accolades Pullman has received throughout his career reveals him to be a respected and rightfully praised actor both in plays and in films.  For his stage work, he is a four-time Drama Desk Award winner for Best Actor or Best Featured Actor; he has also scored two Outer Critics Circle Award nominations and one win. His work in independent films like Your Name Here (2008), Surveillance (2008) and The Ballad of Lefty Brown (2017) has earned him awards at film festivals (or, in the case of The Ballad of Lefty Brown, two half-awards — his Woodstock Film Festival Excellence in Acting statuette fell off the dais and broke in half as he was accepting it).
He has yet, however, to be nominated for an Academy Award for his film work, or a Tony Award for his stage portrayals, or an Emmy Award for his television work. These kinds of nominations — not to mention wins — are a big deal, and can help a film, play, or television series gain critical notice and audiences. One peer-reviewed study noted an Oscar win could mean nearly $13 million in additional box office gross for a film and actors with a long history of major awards and/or nominations are more likely to gain roles in "important" film roles. Pullman's past absence on ballots may contribute to his absence from "award-bait" roles in big films.
Box office ups and downs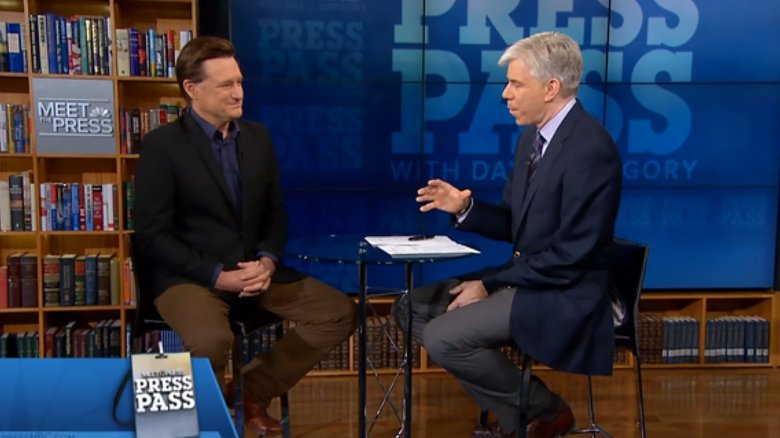 Although Pullman is largely respected for his performances, not all of his projects connect with audiences. The popular movie ratings site Rotten Tomatoes lists more than two dozen of his many films that have earned subpar reviews from viewers and critics alike (the ratings are given for films, not individual performances). His first foray into series television, 1600 Penn (in which he once again played a U.S. President) was largely ignored by audiences (earning just a 1.1 rating in the 18-49 demographic with 2.86 million total viewers, according to Nielsen), and taken to the woodshed by critics, who called it "'clever' in a way that makes me mourn how far standards of cleverness have fallen" (NY Daily News), "glaringly awkward" (Paste), and "grounds for impeachment" (NJ.com).
Pullman himself seemed relieved when the show was cancelled after a single shortened season. "It was a miracle to me that we were able to make 13 episodes," he told Indiewire. "I was probably the only one in the whole cast who went, 'That's kind of enough.' Everybody else was disappointed when it got canceled. It felt like an arc to me. I don't see it as a defeat that we weren't picked up for another season." The role did, however, get him an interview segment on Meet the Press for being one of the few actors who have played two fictional presidents.
Not just an actor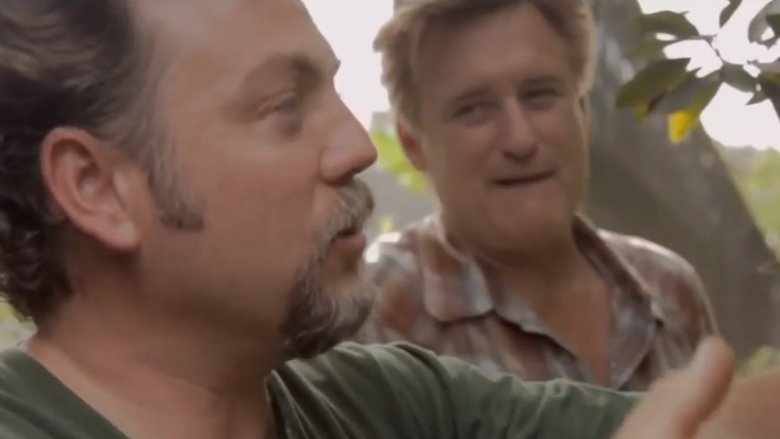 Pullman keeps his life full with things other than acting in films. Aside from his theater and television work, he serves on the Board of Trustees for Alfred University in western New York. He is also something of a "fruit obsessive" (according to Bon Appetit), maintaining a two-plus-acre orchard on his property in Los Angeles. "I have always been impressed by the fruit community," he told the magazine. "There is a Tao of fruit, which is generous. You share what you know and you give what you can." He and his wife started a nonprofit organization called Hollywood Orchard, which helps harvest and distribute local fruits to food banks, and Pullman appeared in a documentary called The Fruit Hunters, about those that share this interest.
Pullman also owns and operates a cattle ranch with his brother in Montana. "The intoxicating thing is that you are out there in nature and having to accommodate something bigger than you," he told Women's Wear Daily. However, it's not a place where he goes to relax. "It's too much work," he said in an interview with Parade. "For a retreat, I picture myself with a Hawaiian shirt and sandals going around and petting cows because I'm so glad to spend time with them instead of being covered in manure. It's not exactly a retreat."
Anti-social media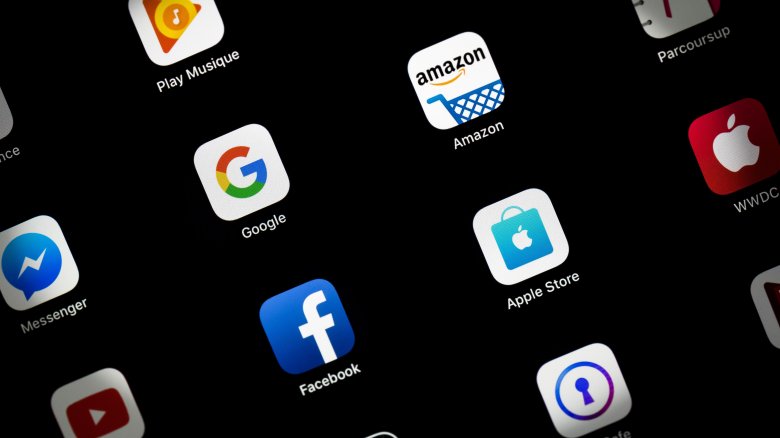 Getty Images
These days, it's not enough for an actor like Pullman to simply work on his craft. We're in the social media age, which requires celebrities to at least be engaged online, if not active. Pullman doesn't have an official presence on any of the major social media channels, like Twitter or Facebook (though there are plenty of fake Bill Pullmans out there), a fact that likely keeps him off the radar for many potential filmgoers.
He certainly discovered the importance of social media when he was in the NBC television show 1600 Penn. In an interview with Indiewire, Pullman noted, "There's great awareness of social media presence. It sounded like a sinister plot when NBC's social media person didn't just want to talk to me; we had to schedule a very important discussion about their expectations ... [T]hey're asking, 'How many followers you have?' ... There have been enough precedents where shows in jeopardy get to stay around longer because the cast appeals to their social media followers."
He's a Sinner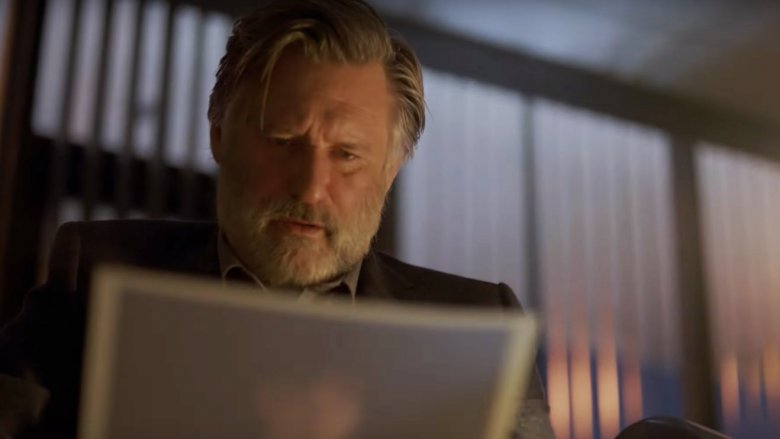 If Bill Pullman doesn't have as much time for film as he once did, perhaps it's because he's working on The Sinner, a television series broadcast on the USA Network. Initially conceived as a miniseries based on the crime novel by Petra Hammesfahr, The Sinner has been picked up for a second season, which will occupy Pullman even more in the near future. In the series, he plays Harry Ambrose, a detective who, in the first season, investigates a young woman (played by Jessica Biel) who brutally murders a man while on a beach outing. He wants to know the motivations for her actions, and finds that he and she are not so dissimilar.
Rotten Tomatoes called The Sinner "a sleeper hit of the summer" of 2017 and noted the overwhelmingly positive reviews it received. It has also been a hit with viewers, as evidenced by the second-season renewal. Pullman, for one, was hopeful for success. "My expectations and hope were that it would find a certain audience," he told Rotten Tomatoes. "Then people might watch it afterwards or whatever, but it's done much better than I thought ... Everybody was managing expectations and I thought, 'They're probably optimistic — even so I have to be prepared.' But it has climbed [in the ratings] every week."