Doom Patrol Just Got The Best Possible News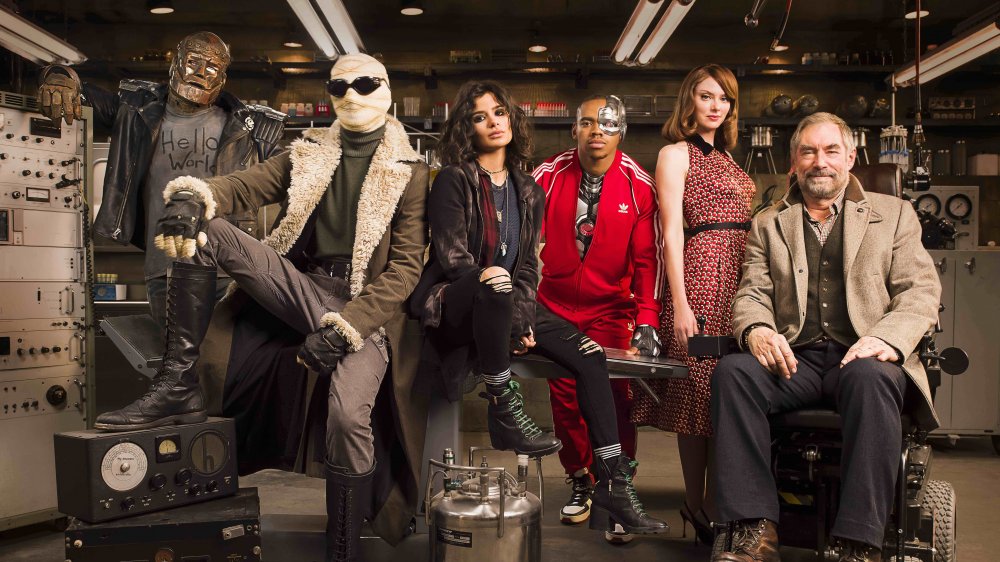 DC Universe
The Doom Patrol, DC's oddest family of superpowered misfits, will be back for even more misadventures, shared trauma, and reluctant heroics. The popular series about the strange and lesser-known comics team has been renewed for a third season. 
The renewal was announced on Saturday as part of the second day of DC FanDome, WBTV's virtual convention. The news means fans will get to see how the beloved team fares in their fight against the sinister Candlemaker, after Doom Patrol's second season came to an abrupt end due to production shutdowns last spring. Following the show's makeshift season 2 finale, the Greg Berlanti-produced series' showrunner Jeremy Carver promised fans that there was still more ground to cover with the ragtag group. 
"On behalf of the wonderful cast, writers, and crew, we are thrilled and grateful for the opportunity to return to Doom Manor. And we are especially thankful for our partners at Berlanti Productions, Warner Bros. Television, DC Universe and, of course, HBO Max," Carver said in a statement.
The entire cast of what DC calls its strangest group of heroes – including Brendan Fraser as Cliff Steele, Matt Bomer as Larry Trainor's Negative Man, Diane Guerrero as Crazy Jane, April Bowlby as Rita Farr's Elasti-Woman, Joivan Wade as Cyborg, and Timothy Dalton's Dr. Niles Caulder – is expected to return for the show's third season. 
Season 3 of Doom Patrol will air exclusively on HBO Max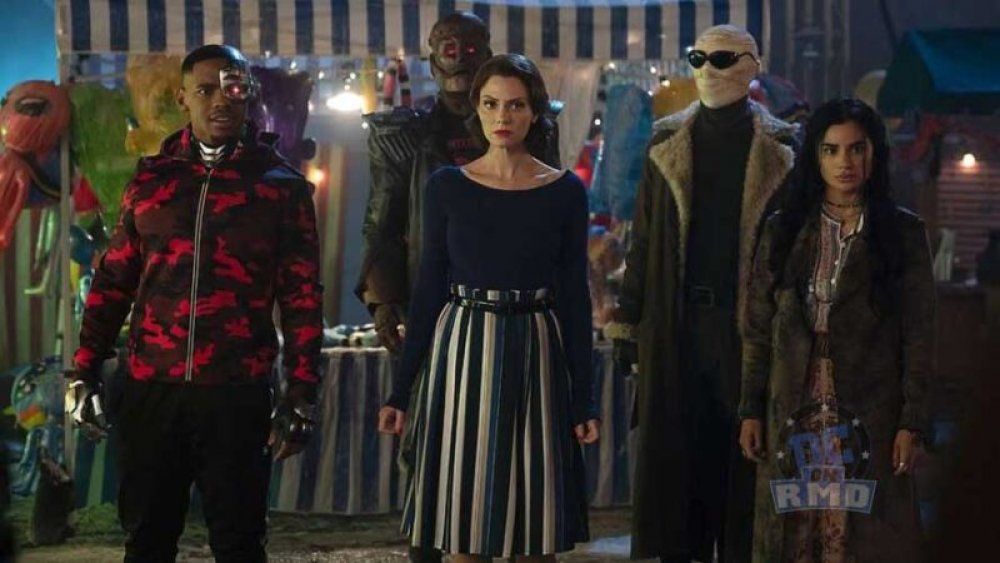 HBO Max
The third season's episode count has yet to be revealed, but Warner Bros. did confirm the show will completely shift to streaming on HBO Max for its third season after airing season 2 on both HBO Max and DC Universe. This officially ends Doom Patrol's run on the latter platform, where it debuted in February 2019 as part of the streamer's exclusive programming line-up. 
The shift comes as other DC Universe exclusive content has been relocated amid an effort to consolidate Warner's various film and TV properties on its nascent streaming platform. In an interview with The Hollywood Reporter, DC Chief Creative Officer Jim Lee indicated that most of the relevant DC Universe content would be making the jump. "The original content that is on DCU is migrating to HBO Max. Truthfully, that's the best platform for that content," he said. "The amount of content you get, not just DC, but generally from WarnerMedia, is huge, and it's the best value proposition." 
While the superhero drama didn't arrive to the same fanfare as Titans, another one of Warner Bros.' original DC Universe offerings, the series has built a solid fan following, which according to Warner Bros. executives, only grew once it was added to HBO Max.
"Doom Patrol came to HBO Max with an already deep and passionate fan base and has risen to the top as one of the most-watched Max originals on the platform," Sarah Aubrey, head of original content at HBO Max, said in a statement. "The series sits well in our portfolio, and we are glad to greenlight a third season to continue this distinctive style of storytelling that resonates so well with critics and fans alike."
DC Universe was always a bit too niche to draw the kind of audience Doom Patrol deserved. The permanent relocation to HBO Max can only mean great things for the series as it moves into season 3, and — hopefully — beyond.