Get Your First Look At Dennis Quaid As Ronald Reagan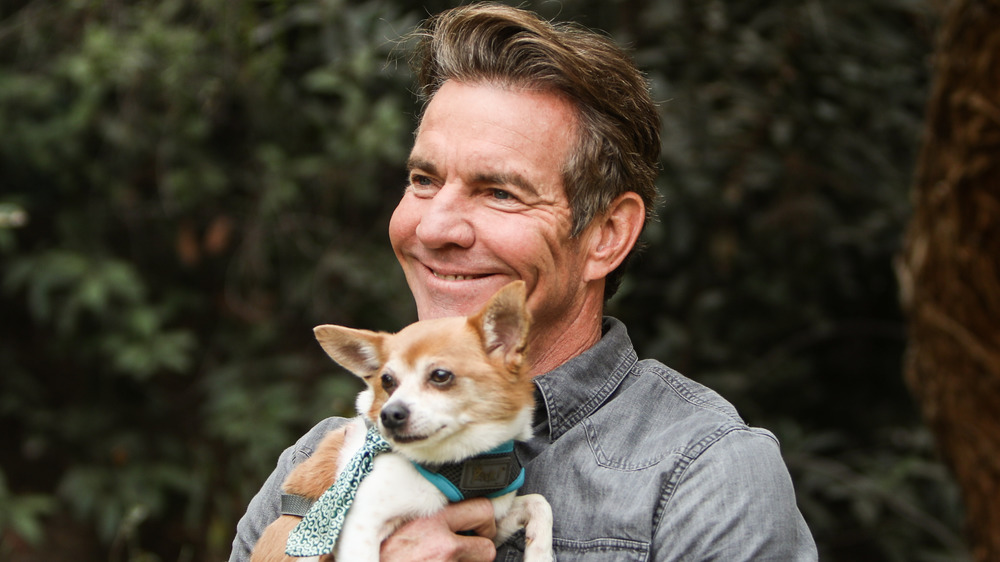 Paul Archuleta/Getty Images
If you've ever looked at photos of Ronald Reagan and thought, "that's a president who could benefit from looking more like he's related to Cousin Eddie from Christmas Vacation," you're in luck. The 40th President of these United States is set to return to the screen, this time largely unaccompanied by a chimpanzee, in the upcoming biopic Reagan, played by none other than certified ex-G.I. Joe Dennis Quaid, and an Entertainment Weekly article is offering fans their first look at the whole rigamarole.
Helmed by Bratz: The Movie director Sean McNamara, Reagan sets out to explore the ins and outs of the former president's entire life, beginning with his younger days where he'll be portrayed by David Henrie a.k.a. Ted Mosby's (Josh Radnor) very patient son from How I Met Your Mother. 66-year-old Quaid takes the reins through the Gipper's back nine thanks to the magic of aging and de-aging prosthetics and digital effects. 
The team behind the camera has made certain to point out that it's the actor behind the performance that really sells the act: "Honestly, if you had magically told me you could have any actor you want in Hollywood or Dennis Quaid, I literally would have chosen Dennis Quaid," producer Mark Joseph gushed to EW.
Ronald Reagan returns
Playing the Gipper would appear to be something of a thrill for Quaid, who told The New York Post in 2018 that Reagan was his favorite president during an interview on the subject of his work in the Dennis Praeger documentary No Safe Spaces. "I admired him so much, and so I had a chill of fear go down my spine when I was offered (the part,)" Quaid told EW. "That's usually kind of a sign that maybe I should do it, because it's out of my comfort zone."
Appearing alongside Dennis Quaid's President Reagan will be Nancy Reagan, portrayed here by Penelope Ann Miller, who also played former First Lady of New York City Donna Hanover in the 2003 television biopic Rudy: The Rudy Giuliani Story. Also along for the ride is Entourage's Kevin Dillon as Jack Warner, Jon Voight presumably playing himself wandering onto the set, and Creed lead singer Scott Stapp as Frank Sinatra. It is, if nothing else, a movie with a lot going on.
Reagan, alternately titled Reagan: The Movie, currently has its sights set on an unspecified early 2022 theatrical release. The 40th president's doubling down on Amanda Waller's Suicide Squad initiative will likely be omitted and remain in the realm of bizarre presidential comic book moments, where it rightfully belongs.