Here's How You Can Watch Every Mission: Impossible Movie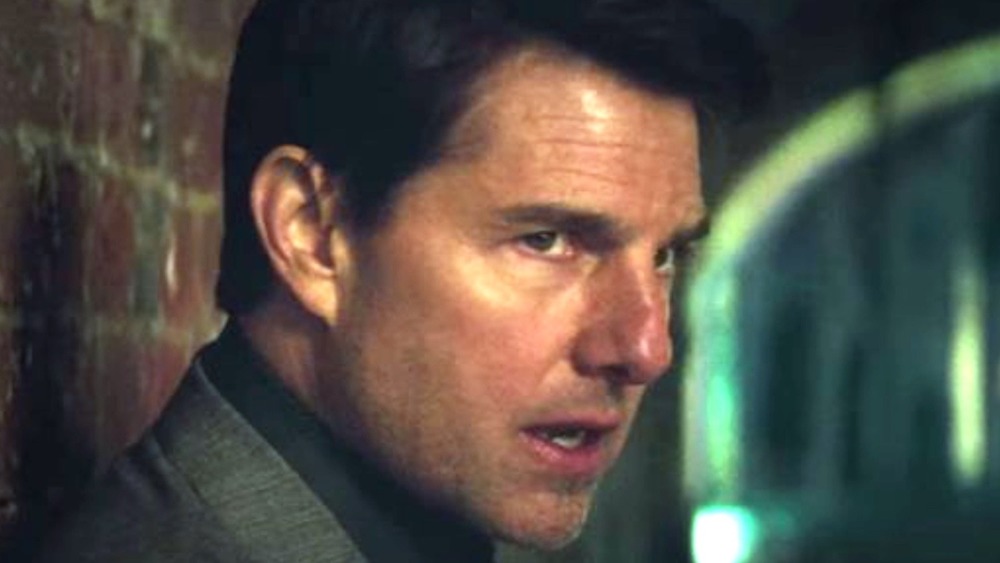 Paramount Pictures
For those who don't know, Tom Cruise and his Impossible Mission Force crew are currently hard at work to bring not just one but two new Mission: Impossible flicks to the masses. And those who do know likely also know things have been a bit tense on the set of the new Mission: Impossible movies, as Cruise and company try to keep the production train on the tracks amid a certain never-ending global pandemic. Nonetheless, those new Mission: Impossible offerings are coming, and if Cruise has his way, they'll absolutely make it to theaters on schedule (more or less).
That means there's never been a better time for longtime fans of the Mission: Impossible franchise to circle back and re-acquaint themselves with the ongoing adventures of Ethan Hunt (Cruise), Luther Stickell (Ving Rhames), Benji Dunn (Simon Pegg), Ilsa Faust (Rebecca Ferguson), and the rest of the Impossible Mission players. The storied franchise is currently a full six films deep, by the way, and remains one of the few franchises in Hollywood that keeps getting better with each new offering. Still, with so many films to pour through — and so many twisted plot lines to untangle — those of you looking to get your Mission: Impossible binge on ahead of the new film's release might want to do so sooner rather than later.
Fear not, 'cause we're here to guide you on your journey — or at least help you suss out the where's and how's of making that binge happen. Here's a quick guide on how you can watch every movie in the Mission: Impossible franchise.
Some Mission: Impossible flicks are available to stream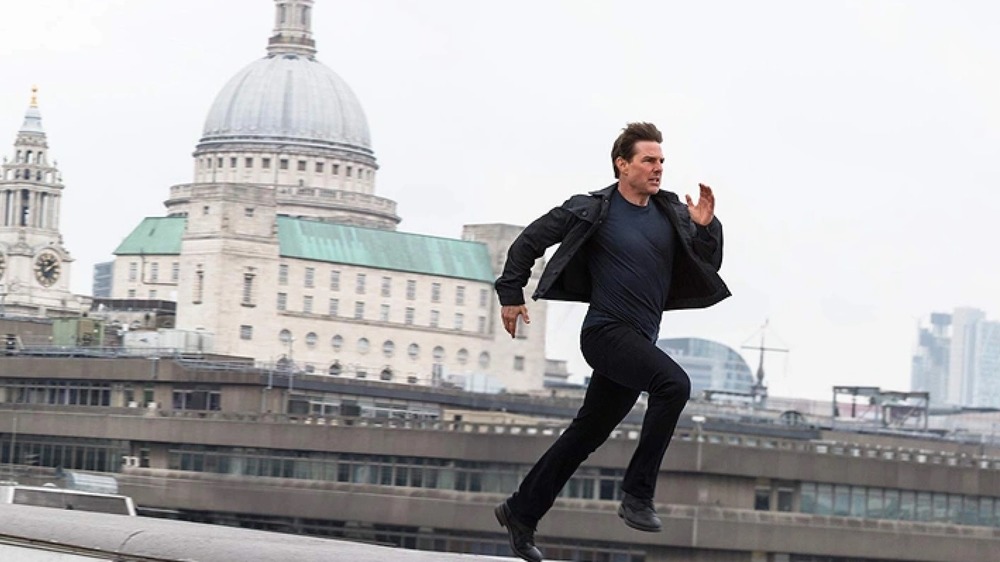 Paramount Pictures
The good news for those of you desperate to watch Tom Cruise run through majestic cities across the globe is that you will be able to revisit a couple of the Mission: Impossible franchise's best films (2011's Ghost Protocol and 2018's Fallout) in the streaming realm. As a quick refresher, Ghost Protocol is the fourth film in the franchise, following 2006's franchise-saving (and J.J. Abrams-directed) Mission: Impossible III. It also found Oscar-winning Pixar alum Brad Bird (Ratatouille, The Incredibles) taking the reigns and pushing Ethan Hunt and the gang — with newcomers Jeremy Renner and Paula Patton in tow — further than ever before in their attempts to keep a nefarious terrorist (Michael Nyqvist) from launching a nuclear attack against North America. And yes, this is the film that saw Cruise dangling from a skyscraper in Dubai, which remains one of the single most thrilling action sequences ever committed to film.
As for Fallout, it's the sixth, and most recent, chapter in the Mission: Impossible narrative. It's also arguably the best of the bunch to date, tying together several of the series' narrative threads, and blowing full steam ahead into a final showdown with the franchise's most intriguing villain, Solomon Lane (a rarely better Sean Harris). Fallout is also the film that featured a serious act of daring-do from Cruise in the guise of a sub-space HALO parachute jump (the series' second-most-thrilling sequence) and an infamously mustached Henry Cavill (Man of Steel) doing that insanely cool thing where he cocks his arms like they're loaded guns.
If you are down to revisit either of these marvelous Mission: Impossible flicks, you can currently find each on either Amazon Prime Video or on Hulu.
Other Mission: Impossible movies will need to be rented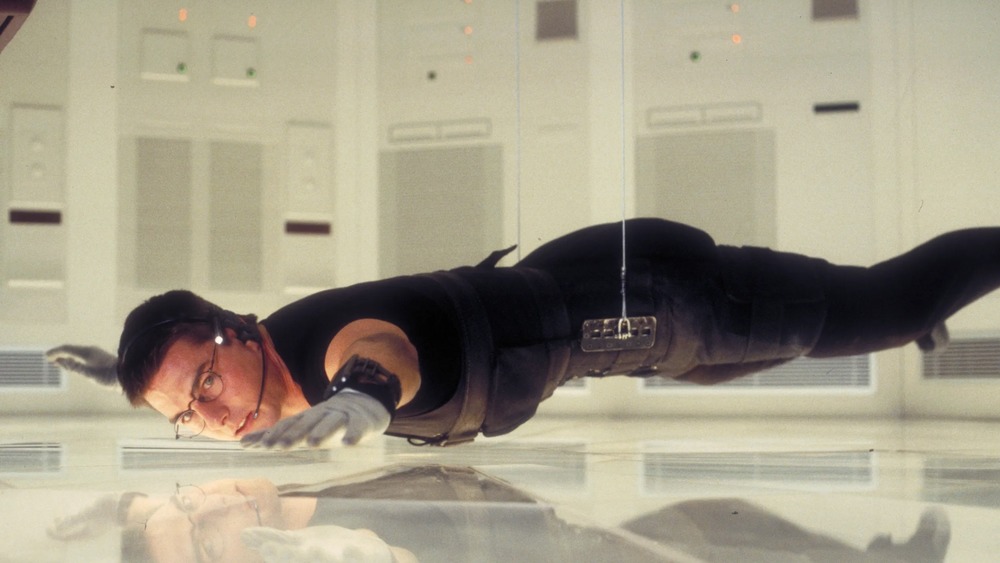 Paramount Pictures
The bad news is that the other four movies in the Mission: Impossible franchise are not readily available through any of the major streaming platforms. That doesn't mean you won't be able to track them down in the digital realm, however, as each is available to rent through the likes of Amazon Prime Video, iTunes, and other pay-to-play VOD services for roughly $3 to $4 bucks apiece. And for the Mission: Impossible franchise completists out there, iTunes is currently bundling the entire franchise to own for a not totally unreasonable $69.99 — which is about what you'd spend digging up new DVD or Blu-ray copies without the clutter of all those disc cases.
Save for 2000's John Woo-directed Mission: Impossible 2 (which remains a stylish but ultimately skippable addition to the franchise), the rest of those films are as worthy of revisiting as any action flick produced in the past two decades, with 2015's Rogue Nation fronting one of the franchise's best chase scenes — and the arrival of Harris' big bad Solomon Lane. As for the first and third chapters — 1996's Mission: Impossible and 2006's Mission: Impossible III — they remain among the strongest in the series (even if they now feel a bit overlooked), with J.J. Abrams course-correcting the franchise in a wonderfully humanized chapter that fronts one of the strongest performances of the late Philip Seymour Hoffman's lauded career (that's not an overstatement), and Brian De Palma kicking the series off with a wildly stylized, twist-a-minute opener that's as thrilling as it is unabashedly fun.
And yes, if you've got a little extra cash laying around, you really could spend it in worse ways than watching Tom Cruise risk life and limb for the sake of action cinema in the Mission: Impossible franchise.