The Classic Sitcom Reunion You Never Noticed On Mom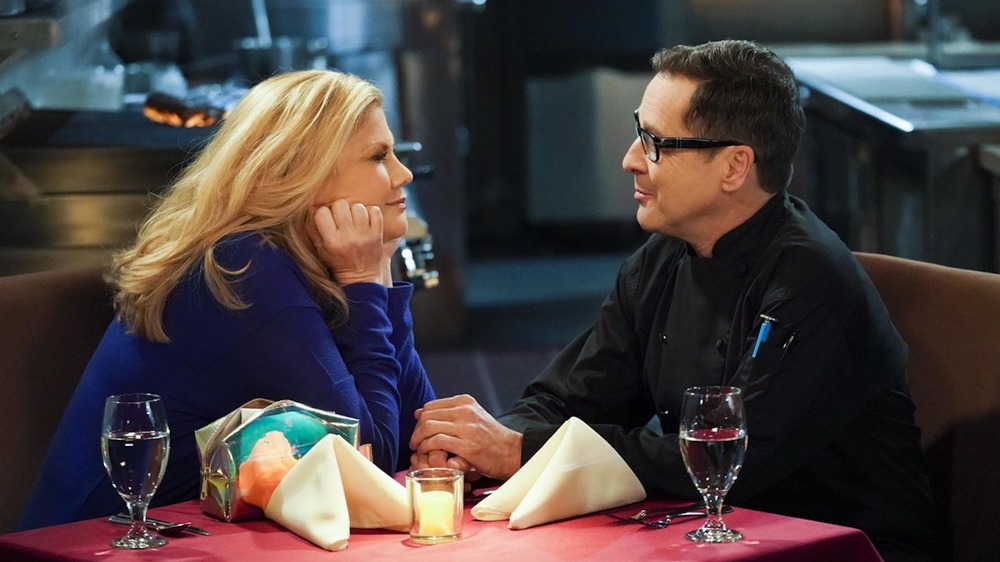 CBS
Though it recently and quite surprisingly lost its star Anna Faris after seven successful seasons on CBS, Mom is indeed primed to forge ahead in her absence. Perhaps more than any show on television, the series is better equipped to make that move as Faris' longtime co-star Allison Janney is a legit star in her own right — one who's got six Emmys (two for her work on Mom), one Golden Globe, and an Academy Award to her name.
So yes, Mom fans can rest assured knowing the tragi-comic series is in safe hands with Janney taking center stage. That being said, even as Faris and Janney have been the unquestioned stars of the show since its 2013 premiere, recent years have seen Mom taking a more ensemble approach to narrative, with the duo's absurdly talented supporting cast (including the likes of Jamie Pressley, Beth Hall, Mimi Kennedy, and William Fichtner) earning more and more screen time.
That ensemble added a familiar face late in the show's fifth season when two-time Emmy winner Kristen Johnston joined the Mom cast as Tammy, the feisty former foster sister of Janney's Bonnie. Johnston became a series regular in Mom's sixth season, and continues to be a welcome presence in the growing ensemble. She's now appeared in 42 episodes over seasons six and seven, and will likely see more screen time than ever in season 8.
The moment Johnston joined the Mom landscape, fans of a certain late '90s sitcom were quick to note the possibility of an onscreen reunion with her longtime co-star French Stewart. Though the actor has portrayed Chef Rudy on Mom since its inaugural season, he's perhaps still best known for portraying Harry opposite Johnston's Sally on NBC's hit comedy 3rd Rock from the Sun. 
Kristen Johnston and French Stewart worked together for all six seasons of 3rd Rock from the Sun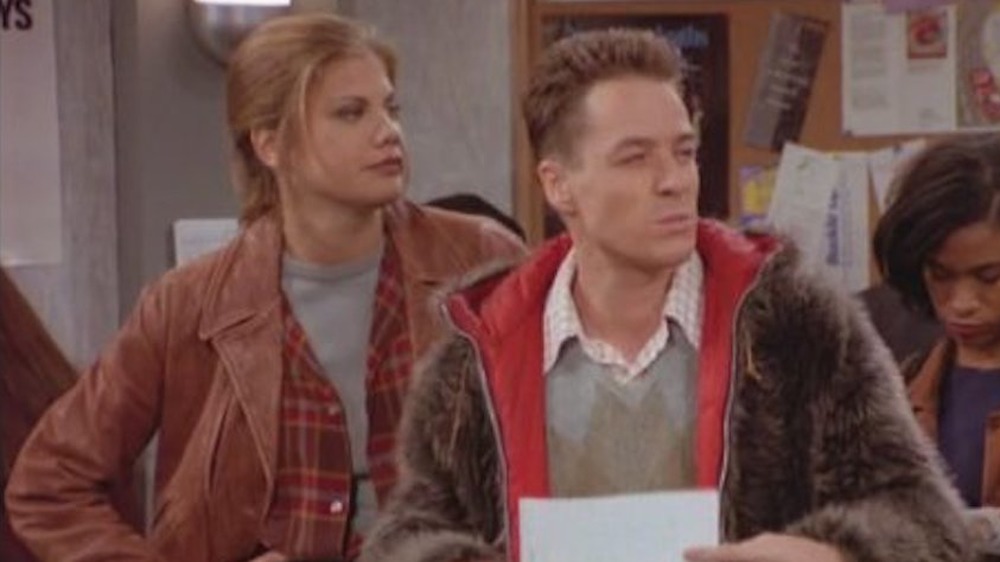 NBC Universal
If you're unfamiliar with 3rd Rock from the Sun, it ran for six full seasons on NBC between 1996 and 2001, during which time it was one of the best-loved and most-watched series on television. It was also one of the most original shows of the era, following a makeshift family of aliens sent to Earth in human form to study the ways of the strange beings on the titular Rock.
Though that setup may sound more like a hardcore sci-fi fantasy, 3rd Rock from the Sun proved a full-blown farce that tickled the funnybones of millions of viewers every week. It also earned critical raves and awards-season glory for Stewart's and Johnston's 3rd Rock co-stars John Lithgow, Jane Curtain, Joseph Gordon-Levitt and Wayne Knight.
While Lithgow's towering and hilarious turn as the group's de facto leader Dick is regularly (and rightfully) touted as the series' best, Johnston's and Stewart's work as Sally and Harry respectively was no less impressive. Stewart's was no doubt the showier of the two, with the face-twisting, scene-stealing funnyman imbuing his character with a priceless comic naiveté. Johnston, on the other hand, was forced to take a very different track with Sally, a tough-as-nails male security expert trapped in a female human body; a setup that proved comedic gold for the actor all the way through 3rd Rock's 2001 finale. 
To say the actors' differing approaches played well off each other would be a dramatic understatement, with Stewart- and Johnston-heavy scenes delivering some of the biggest laughs in 3rd Rock's 139-episode run. And it was clear by their side-splitting entanglement on Mom their comedic chemistry is as strong as ever.