The Feel-Good Romantic Comedy That's Killing It On Netflix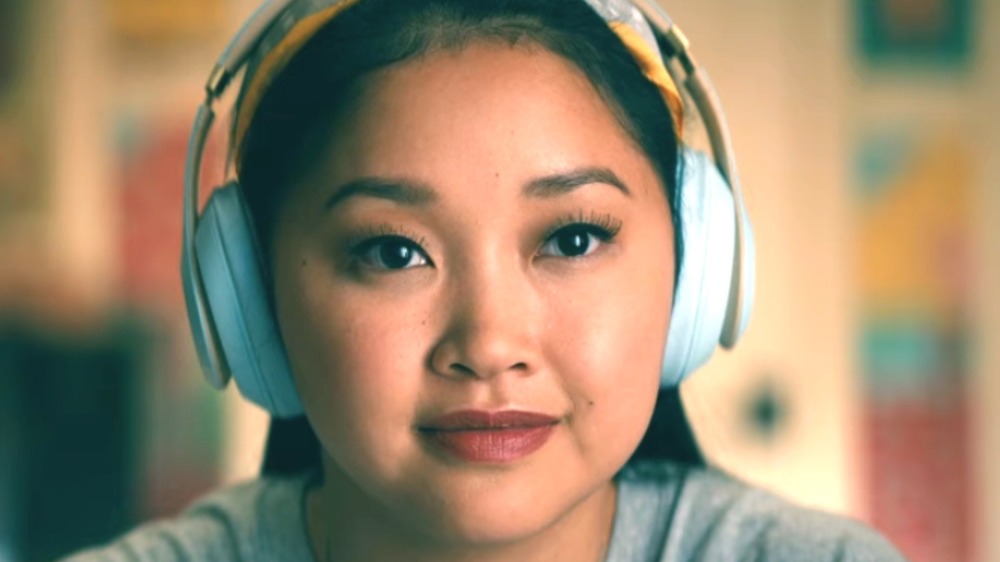 Netflix
An actually good romantic comedy can be a rare and precious find. By their very design, these movies require a certain amount of fluff and soppiness to tug all the right strings. However, because those two ingredients are very easy to overmeasure, the genre has its share of movies that are ... not the greatest. Because of this, fans of romance and comedy would do well to keep an eye on the streaming services and their "most watched" lists. There are tons of feel-good movies on Netflix alone, and new content arriving on the regular — but every so often, one of them proves to be so beloved that it soars above the rest, transcending even genre. And really, if you're looking for a quality pick-me-up movie, isn't a tried and tested crowd-pleaser a perfect choice? 
For fans of rom-coms, Netflix has a real treat that's streaming now. Here's the feel-good romantic comedy that everyone's clamoring for on the platform.
To All The Boys: Always and Forever wraps up a beloved Netflix trilogy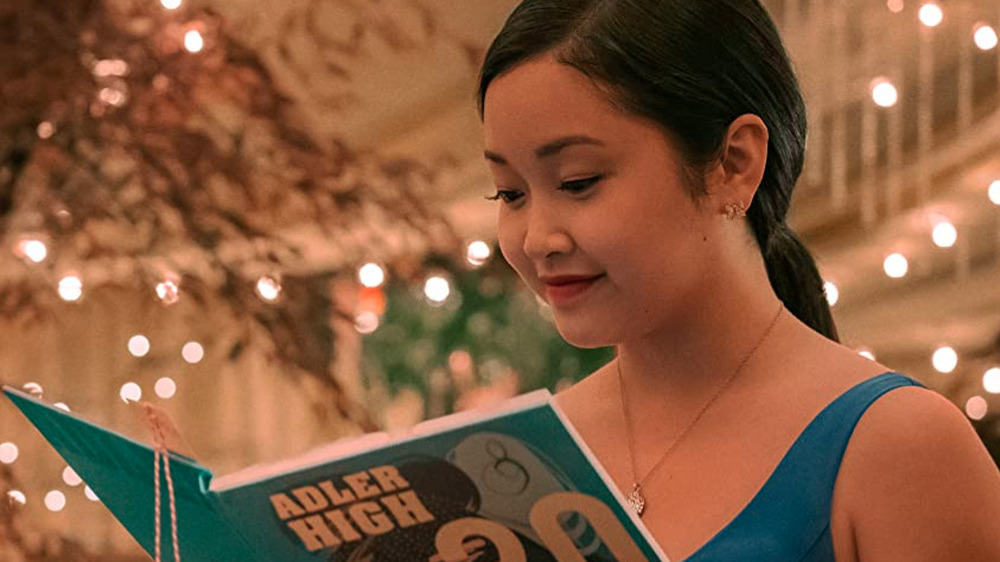 Netflix
To All the Boys: Always and Forever continues the romantic adventures of Lara Jean (Lana Condor). It's a sequel to teen rom-coms To All the Boys I've Loved Before and To All the Boys: P.S. I Still Love You. While this means that the Netflix film has a bit of a built-in audience, that doesn't take away from the fact that Always and Forever really sticks the landing for the buzzy trilogy. 
The first movie has an incredible 96% approval on Rotten Tomatoes, and the sequel's no slouch, either, with its 75% Tomatometer reading. Always and Forever is a new release, so there's no telling whether it can match its predecessors, but at the time of this writing its Rotten Tomatoes score certainly seems to be on track to surpassing P.S. I Still Love You. Don't let the rampant critical approval fool you into thinking that these films are too high-brow, either; these are still very much classic romantic comedies. To All The Boys' cast just happens to be amazing, and the movies are all assembled from the best possible ingredients. 
Because of Always and Forever's highly spoiler-y sequel nature, we won't go into plot specifics — after all, if you haven't seen the other movies in the series before, you might very well have a movie marathon ahead of you. Just know that the plots are very interconnected, so newcomers will be best served by starting at the beginning. Want to find out how To All The Boys trilogy's final installment ends? The only way forward is through!
To All the Boys: Always and Forever is now available on Netflix.