The Crime Comedy-Drama Series Everyone's Binging On Netflix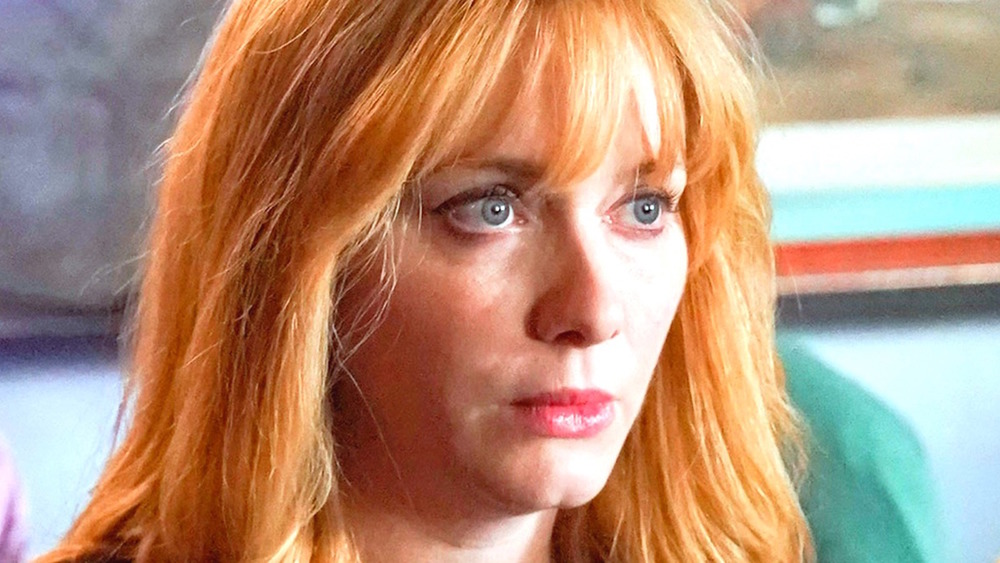 NBC
Broadcast television has changed significantly over the years, so much so that the success of a show like NBC's Good Girls, a comedic crime drama about three suburban women who, in order to make ends meet, decide to rob a local grocery store, seems almost too good to be true. And it sort of is. With anemic ratings, Good Girls has barely survived on NBC, a network reliant on procedurals and tear-jerking dramas like This Is Us. Luckily Good Girls is wildly popular on Netflix; the shortened third season recently hit the streaming service and is already heating up ahead of season 4's broadcast debut, so if you've yet to watch the show, now is the perfect time to jump on board.
The series follows three women: Christina Hendricks' Beth, a mother and housewife at her wit's end after discovering her unfaithful husband (Matthew Lillard) has lost all their money; Mae Whitman's Annie, Beth's younger sister and a single mother of a transgender boy struggling to get by; and Retta's Ruby, Beth's happily married friend whose daughter needs life-saving medical treatments. Their individual money issues drive them to rob the store where Annie works, but although they're initially successful, the decision quickly lands them in hot water with a local crime boss by the name of Rio (Manny Montana) since it was actually his money they stole.
As Rio, who is involved in money laundering, forces the women to work for him until they can repay the money they stole, they must also contend with threats from Annie's slimy boss, who knows they robbed the store, creating a tense atmosphere that is balanced out by the show's dark sense of humor.
Why Good Girls is unlike anything you've seen on broadcast TV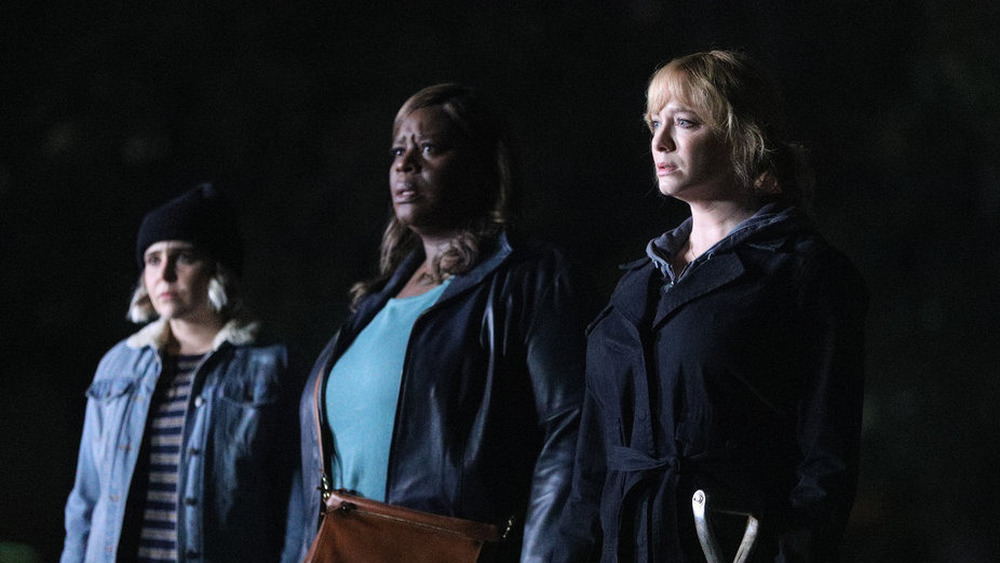 Jordin Althaus/NBC
Originally compared to the likes of Breaking Bad for fairly obvious reasons, Good Girls has grown beyond its initial premise of three honest women dipping their toes into crime to pay the bills. As the show has progressed each season, its characters have evolved as they've become morally compromised. The show's storylines have also become deeper and more complex as the women are forced to contend with the consequences of their actions.
In season 2, for instance, the show begins probing the gray areas of morality as Beth discovers she has a real knack for crime, a revelation that gives her a sense of power that she's longed for. Meanwhile, storylines about cover-ups and threats of betrayal take the show into much darker territory, all without it ever losing its sense of humor.
Good Girls is certainly not something we're used to seeing on broadcast TV in 2021, but it fits in well with Netflix's deep catalog of complex character dramas, especially those that exist in the crime genre. So if all of this sounds good to you, check out the show's first three seasons, which are streaming on Netflix now.