Here's How You Can Watch Every Movie In The Divergent Series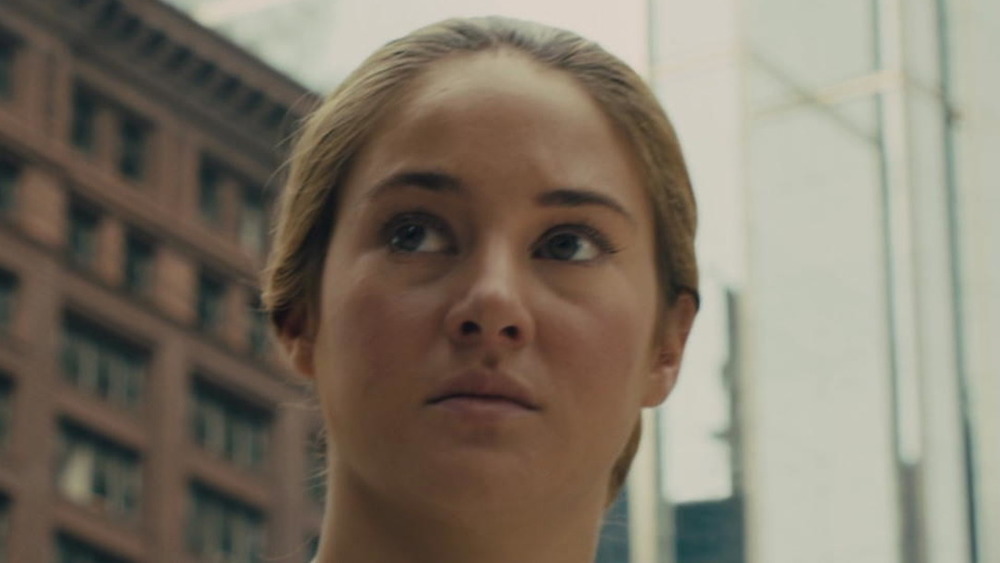 Lionsgate
A dystopian movie series may not be the most obvious viewing choice right now, but sometimes watching a young Shailene Woodley fight against her oppressive, manipulative society is just what a self-care night needs. Before joining the drama series Big Little Lies, Woodley starred in the film adaptations of Veronica Roth's YA Divergent trilogy as the protagonist Tris.
Divergent takes us to a distant version of Chicago, walled off from the rest of the country, where people are divided into different factions based on their personality type. At age 16, Beatrice "Tris" Prior (Woodley) discovers she fits equally into multiple factions, making her a Divergent. However, she must hide her true identity and thus chooses to join the Dauntless faction, where she faces a series of trials to prove herself. With her instructor and love interest, Four (Theo James), she discovers a plot of infighting among the factions and attempts to stop it.
Instead of going through each streaming site one by one to find The Divergent Series, here's how you can watch all three films from home.
Amazon Prime has the whole trilogy for rent or purchase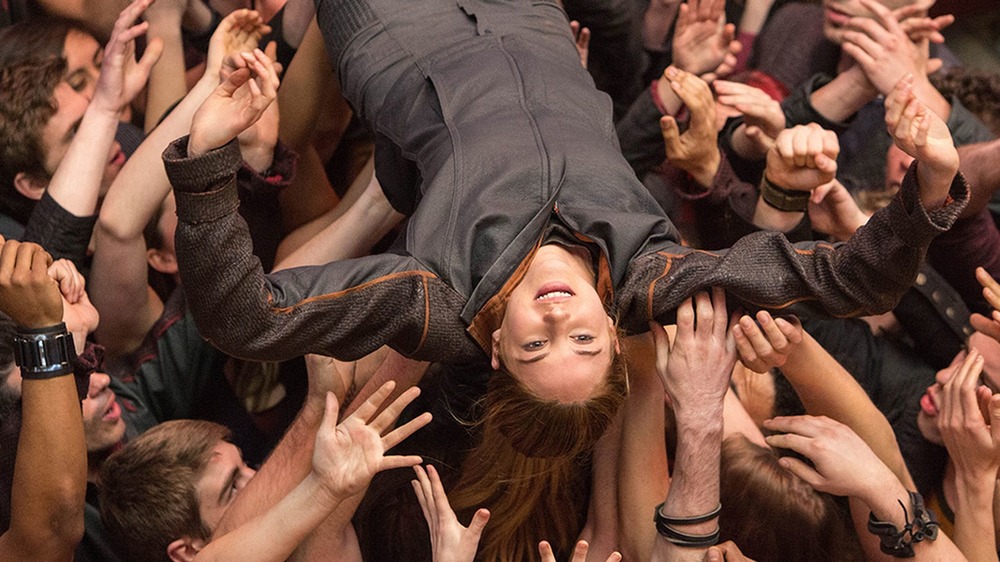 Lionsgate
All three movies in The Divergent Series are available to rent or buy on Amazon Prime, for $3.99 and $9.99, respectively. After Divergent, the series picks up just days later in Insurgent, with Tris, her boyfriend Four, and their friends at the center of continuing strife between the dystopian Chicago's factions. But as they try to hide from those who want to kill them, there's a secret about the walled off Chicago waiting to be discovered.
The third film, Allegiant adapts half of the trilogy's final novel, taking Tris and her friends outside of Chicago and into the greater world, where they discover the history behind their society and face new threats. Originally, the plan was to make a fourth and final movie to finish off the novel adaptation, but with Allegiant's flop, the producers angled to finish the story in a TV series instead. However, Woodley wasn't interested, so it seems unlikely the franchise will ever be completed, but frustrated fans can at least turn to the books to learn the ending.