The Interactive Adventure Movie That's Taking Off On Netflix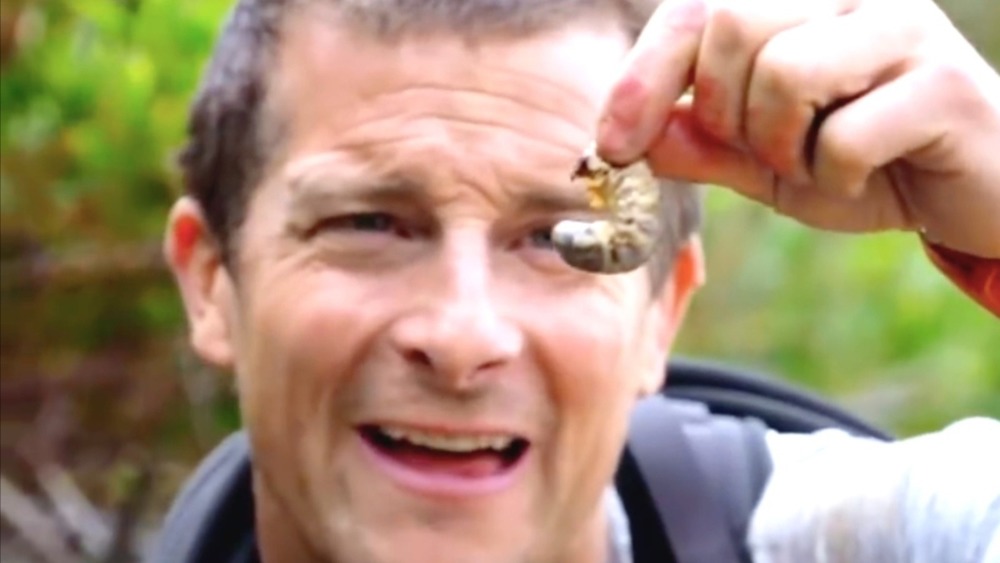 Netflix
Quick! A lion is chasing you, what do you do? It's a classic playground conversation, but explorer Bear Grylls is offering everyone the chance to live vicariously through his own adventures in his new interactive Netflix movie, Animals on the Loose: A You Vs. Wild Movie.
Since the grim Black Mirror: Bandersnatch and its several endings rose in popularity, Netflix has been slowly growing its gonzo choose-your-own-adventure content, expanding to include several animated stories as well as the humorous Unbreakable Kimmy Schmidt: Kimmy Vs. The Reverend. Amid the handful of game-like stories is 2019's eight-episode You vs. Wild, a strange mashup between reality and scripted TV that takes the star of Man vs. Wild back into nature to ... make very poor choices at the behest of viewers. 
Now, Grylls is in the wilderness once more in his newest adventure story that's climbed to the number-nine spot in the U.S. on Netflix.
Animals on the Loose has everyone's favorite thing: time-pressured problem solving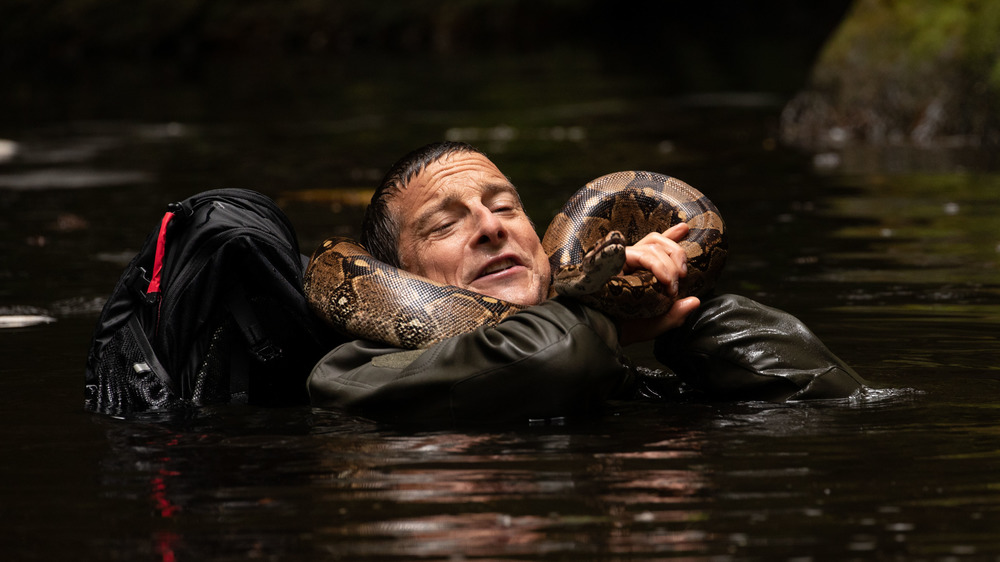 Duane Howard/Netflix
Animals on the Loose isn't just about survival: It presents Grylls, and the viewer, with several problems to solve at a wildlife sanctuary in South Africa after an electric fence enclosing the animals loses power. There's an escaped lion that needs corralling before it runs away, a runaway baboon that's quickly heading toward dangerous cliffs, and a generator that needs to be fixed before a storm comes in. It's up to the viewer to determine in what order to tackle the problems and make several survival choices along the way. Grylls weighs in with pros and cons before a choice, but then it's up to the viewer's own instincts. It starts out simple enough, presenting choices like where to tie a rope, but escalates to asking how Grylls should escape from a boa constrictor while neck-deep in water.
Polygon's Petrana Radulovic wrote that Animals on the Loose makes for a more entertaining experience than the You vs. Wild episodes, commending its branching narrative. She wrote, "There are a few instant-endgame choices, but they don't end the entire experience, just the individual mission." At 90 minutes, Animals on the Loose isn't a grueling trek through the wilds, but a fun jaunt outside with a bit of time pressure to spur viewers to make the right choice.