The Dark True Crime Series That Everyone's Binging On Netflix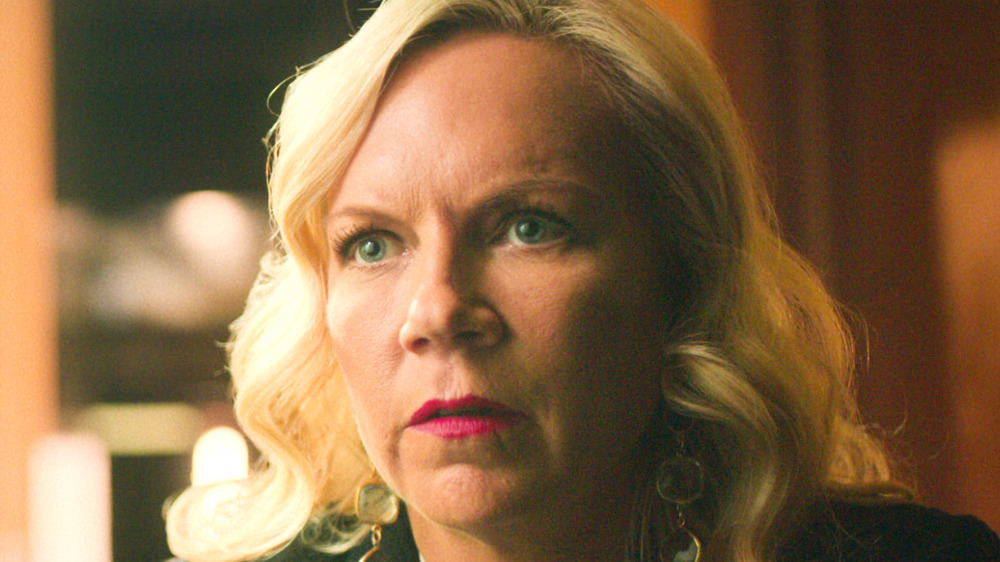 Netflix
Over the course of the past few years, Netflix has come to be known as the best place to go for true crime content. Most recently, Netflix released The Ripper, a series about a serial killer in 1970s Yorkshire, England, as well as Night Stalker: The Hunt for a Serial Killer, about Richard Ramirez. Past hits include Making a Murderer, Tiger King, and The Staircase. Of course, given the success Netflix is having in this genre, there are no plans to stop soon, as evidenced by the streamer's most recent true crime release that has everyone buzzing.
Released on February 10, 2021, Crime Scene: The Vanishing at the Cecil Hotel takes on the infamous hotel in Los Angeles and the well-known 2013 case of a woman who was found dead there. Joe Berlinger — the director of the well-known crime documentary Paradise Lost: The Child Murders at Robin Hood Hill, as well as 2019's Conversations with a Killer: The Ted Bundy Tapes and Extremely Wicked, Shockingly Evil and Vile – is behind the new Netflix series. The miniseries has four episodes and features interviews with Cecil Hotel employees, past guests, and a few Los Angeles detectives.
Crime Scene: The Vanishing at the Cecil Hotel explore the Los Angeles landmark's dark history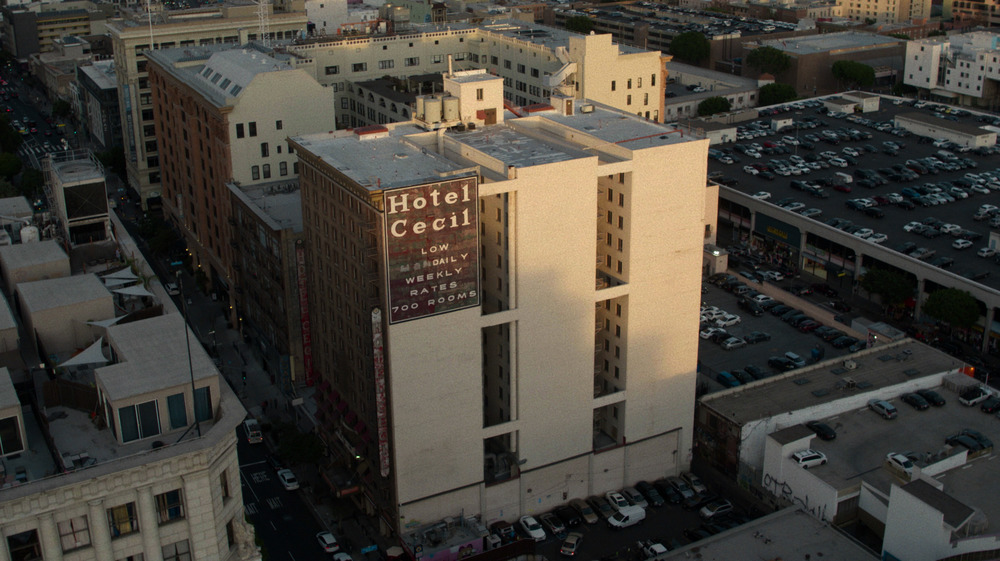 Netflix
Many people will remember the 2013 death of Elisa Lam, a 21-year-old Canadian student who was found dead in one of the Cecil Hotel's water tanks after being reported missing. This case is mostly known for a viral surveillance video of Lam in the hotel's elevator that was released by the Los Angeles Police Department, which shows her behaving erratically and the elevator not working correctly. This led many amateur detectives online to spread rumors of supernatural occurrences and other unsupported theories.
One major reason these theories have continued is the history of the Cecil Hotel itself. Many guests have died there, and the hotel has hosted multiple serial killers over the years, including Richard Ramirez. Even though the general consensus is that Lam's death was a terrible accident possibly spurred by her diagnosed bipolar disorder and depression, many cite evidence that suggests that there's reason to believe that there was foul play involved. The online newspaper publication Daily Maverick does a fantastic job laying out the case's inconsistencies.
While many other documentaries have been made about Lam's death, Berlinger wanted to showcase the hotel's history as a landmark in Los Angeles, speaking with former manager Amy Price about her experiences working there. Along with that, Crime Scene: The Vanishing at the Cecil Hotel explores how "armchair detectives" can sometimes do more harm than good, no matter their intention. 
For anyone looking for their next true crime binge, you should definitely check out this new series on Netflix.