The Secret Harry Potter Cameo You Never Knew About Before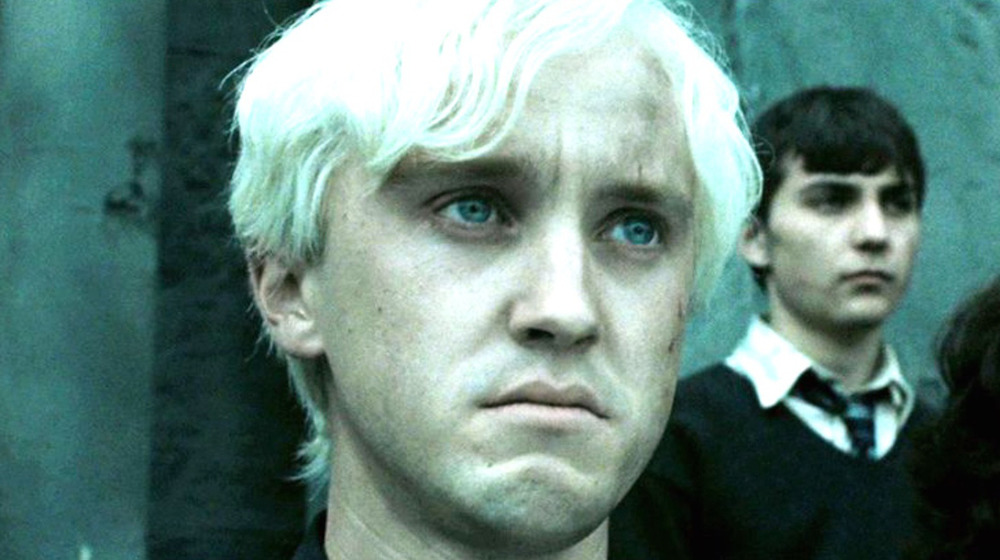 Warner Bros.
One of the stars of Harry Potter has revealed a surprising family connection in the first film.
Tom Felton, who played Slytherin bully Draco Malfoy throughout all eight of the Harry Potter films, has been rewatching the series throughout a series of Instagram live streams, and has revealed some surprising tidbits... including that his own grandfather, Nigel Antsey, appears in Harry Potter and the Sorcerer's Stone.
While watching the movie, Felton suddenly exclaims, "That's my grandfather! On the far right right row! Not Dumbledore!" A few moments later, he gets excited again, saying, "That's my grandpa again! The guy with the beard! White beard! Huge beard! Right next to Lee Jordan! Panning in on him right now! And there's me again! Sorry, it's just a family thing! Mental!" Curious about the scene where his grandfather most prominently appears? You can find Felton's grandpa in the series' first Quidditch match, where Harry (Daniel Radcliffe) plays as Gryffindor's Seeker for the very first time, in the audience as an unnamed Hogwarts professor next to Quidditch commentator Lee Jordan (Luke Youngblood).
Malfoy's grandfather also appears alongside the rest of the Hogwarts faculty in the Great Hall, where Felton reveals that Hogwarts' new students were seeing this amazing structure: "This was true. We actually walked through here for the first time ever. We'd never seen any of it."
There may be more Harry Potter coming to a small screen near you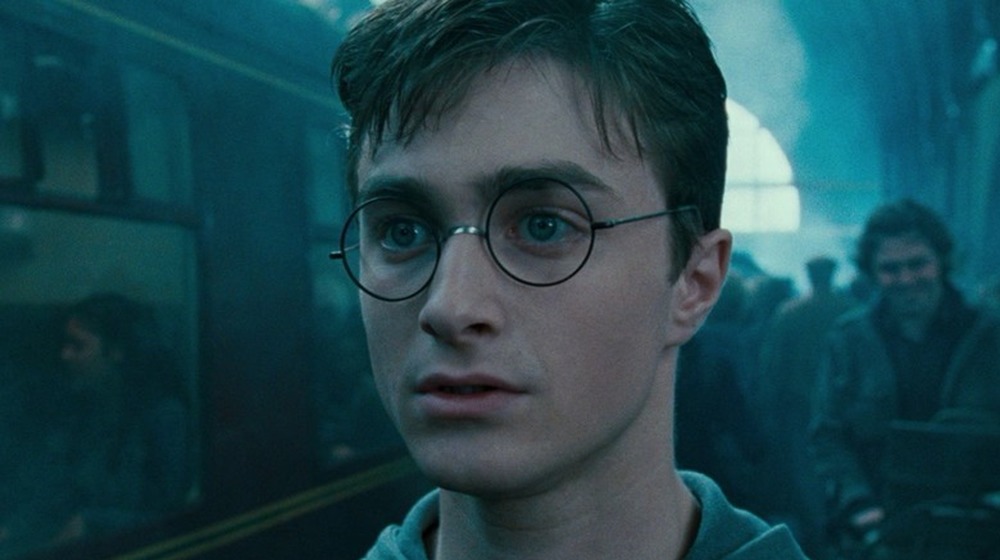 Warner Bros.
Felton's legacy as one of the original Harry Potter cast members is set in stone, but the story may not be finished quite yet. According to a recent report, a new Harry Potter series may be on its way to HBO Max, though Warner Bros. and HBO hasn't yet confirmed whether or not this brand new story will be told.
In the years since J.K. Rowling's original franchise concluded, the only new Potter story featuring most of the original characters has been the Tony Award-winning play Harry Potter and the Cursed Child, which does feature Draco alongside his son, Scorpius Malfoy, years after he leaves Hogwarts. As far as the Fantastic Beasts franchise goes, none of the Hogwarts students have appeared just yet, as the prequels are set many years before the original story, though professors like Albus Dumbledore (played in his youth by Jude Law) are an integral part of the story.
Whether or not Felton will appear in any future Potter projects certainly remains to be seen, but in the meantime, he'll always have a charming family connection to the Potter movies. All of the Harry Potter films are available to watch on Peacock now.