Julie Bowen Makes An Unexpected Confession About Happy Gilmore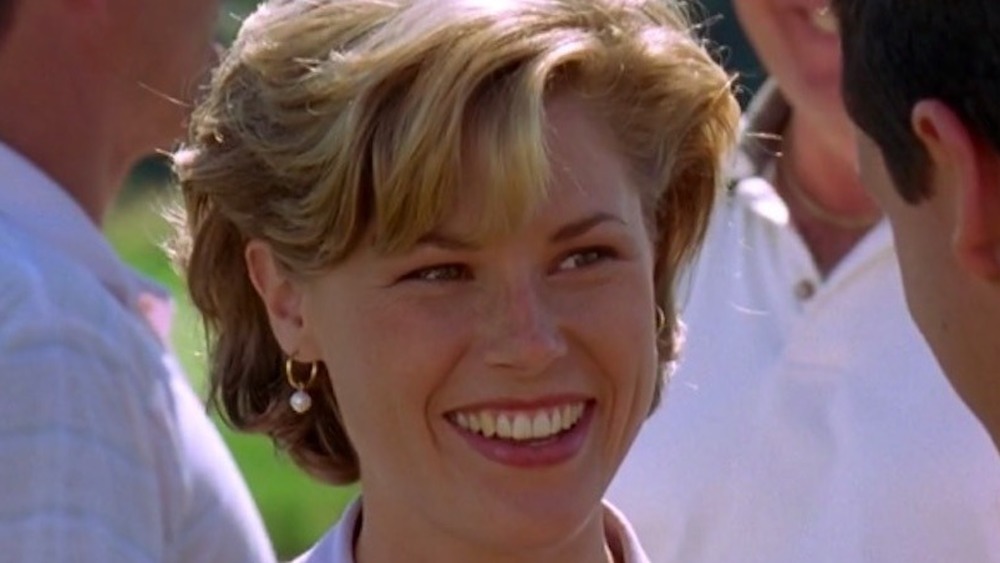 Universal Pictures
Julie Bowen is a widely recognized comedic star these days, mostly known for her role as Claire Dunphy on the long-running sitcom Modern Family. The show aired from 2009 to 2020, earning her six Emmy nominations including two wins. It's also, coincidentally, a show she almost turned down, which seems like a running theme in Bowen's career. 
13 years before the start of Modern Family, Bowen appeared in the 1996 Adam Sandler comedy Happy Gilmore (which he co-wrote with Tim Herlihy, following the success of their 1995 team-up Billy Madison). It was one of Bowen's very first roles. The film proved to be a stepping stone not only for Sandler, but for Bowen as well, who worked consistently after Happy Gilmore before landing Modern Family. Heck, 20% of people think it's Sandler's best movie ever.
Happy Gilmore follows its titular character (Sandler) who, after failing as an NHL hopeful, turns to professional golf — as one does. To keep his beloved grandmother (Frances Bay) from losing her home, Happy enters himself into a golf tournament to win a bunch of cold hard cash, but his brash demeanor isn't a good match for the niceties of the country club sport. Bowen plays Virginia Venit, the Pro Golf Tour public relations director who takes it upon herself to groom Happy for the tour, and subsequently falls in love with the ex-hockey player.
In a recent interview, Bowen admitted something rather surprising about the film that launched her career: She didn't think anyone was going to see it.
Julie Bowen thought Happy Gilmore would flop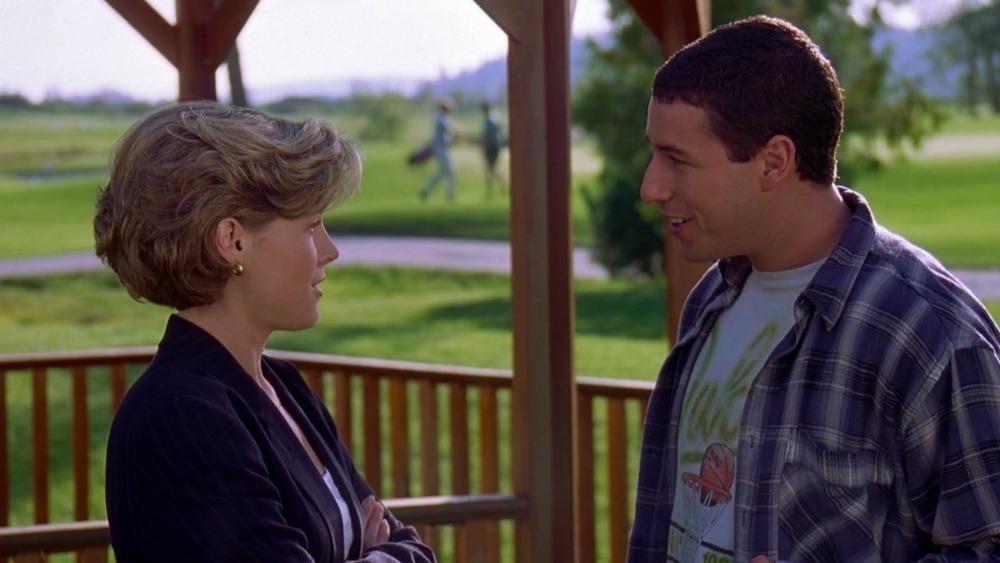 Universal Pictures
In a recent interview with Yahoo! Entertainment, Bowen spoke about the film's 25th anniversary. She admitted that one of her strongest memories from the time of filming was thinking that it wouldn't gain very much attention. She said, "I just thought, 'Oh, no one will ever see this." She then admitted that she "couldn't have been more wrong."
Bowen also reminisced about her favorite moments of the film, one of which is the fight scene between Sandler's character and Bob Barker (the television game show host who appears as himself in the film). She said, "On paper it sounded like maybe it was going to be funny. But boy, it was funny." Another favorite moment is Happy and Virginia's after-hours date at the ice rink, during which "Endless Love" by Lionel Richie and Diana Ross plays. Bowen said of the scene, "I was so nervous to do that. I was like, 'Oh, is it too earnest? Is it too serious?'" I the end, however, Bowen was happy with how it turned out.
After collaborating with Sandler again on 2020's Hubie Halloween, Bowen found herself thinking about her time filming Happy Gilmore due to the mass of familiar faces on set. She told Yahoo! Entertainment, "He still has a lot of the same crew, the same writers, same producers. So it's not like, 'Remember so-and-so?' He's right there. He's still there. So it felt like stepping into a little train that's been going the whole time, and I just got to jump on for a little while."