The Real Reason You Won't See Carey Mulligan In Many Modern Films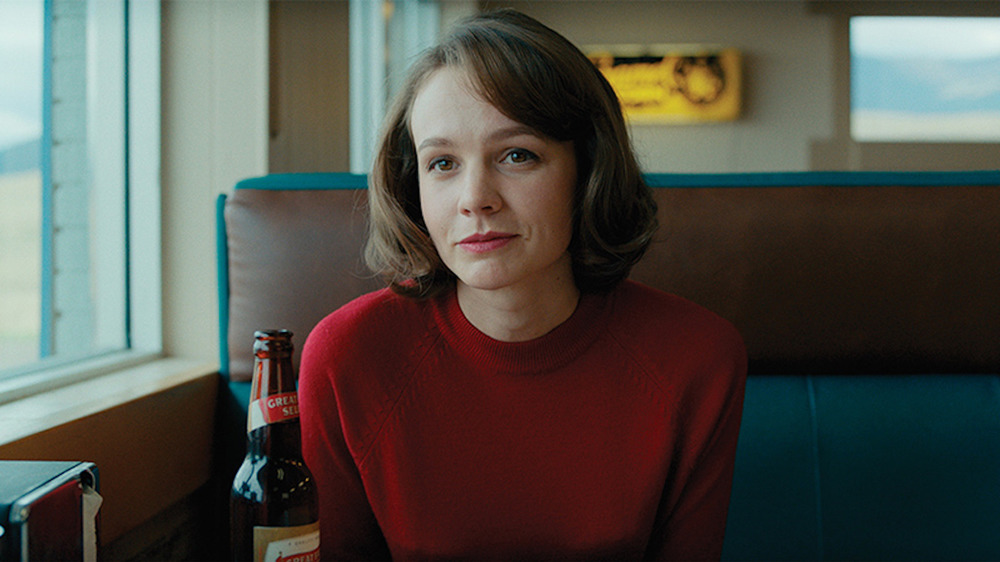 IFC Films
In the last decade-and-a-half, Carey Mulligan has featured in a seemingly endless string of critically-acclaimed films. She has shared the screen with some of the biggest talents in showbiz (Ryan Gosling, Leonardo DiCaprio, Keira Knightley, and Oscar Isaac among them). She even earned an Academy Award nomination for the 2009 drama An Education. Yet somehow, Mulligan is one of the most prominent under-the-radar talents in modern cinema. 
One reason the actor hasn't broken through may be that Carey Mulligan has largely shied away from contemporary-set stories. Mulligan is currently earning raves for her surprising work in one of the most talked-about films of 2020, Promising Young Woman, a distinctly modern, pitch-black dramedy about a bold woman taking revenge on men with violent intentions (via Variety). Still, Mulligan continues to field questions about why she doesn't often appear in more contemporary fare.
Over the years, Carey Mulligan's fierce devotion to portraying strong-willed, complex characters (not to mention her verve in defending her work from tragically misguided critics) has become a big part of what draws many to her films. But in a recent New York Times interview, Mulligan spoke frankly about the lack of contemporary tales in her oeuvre. "I know that for a cinema audience, I'm just constantly in period costume," Mulligan remarked.
According to the New York Times, Mulligan just doesn't see many contemporary screenplays with complex female characters: "It's just rare for a contemporary movie to come along with an antiheroine as complicated as [Promising Young Woman's] Cassie, whose mission is righteous even when her methods may be mad." 
Promising Young Woman promises a distinctly modern heroine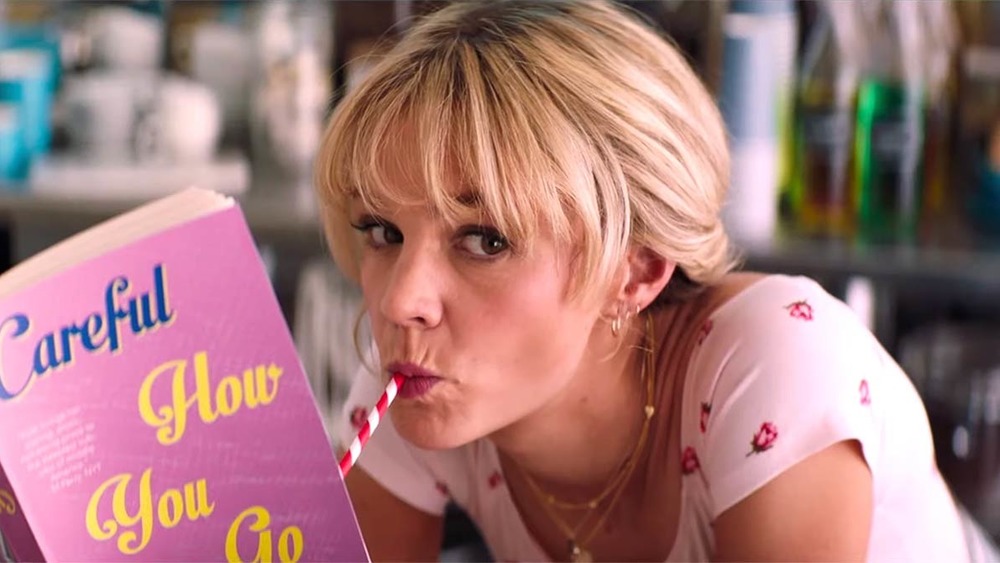 Focus Features
The New York Times cites the unsettling date-rapey shenanigans of classic comedies like Animal House and Sixteen Candles in regards to the sticky matter of gender roles in film. Mulligan assures that while Promising Young Woman often plays for laughs, the film seeks to flip the conventions on their head. "I've seen all these films and laughed along and didn't really think about it. And then you sit back and think, 'Oh gosh, that's actually not funny at all. That's horrendous!'"
Carey Mulligan's Promising Young Woman director Emerald Fennell quickly doubled down on that logic, "It's so embedded in our culture that so many people don't really understand what's wrong about it still. I wanted to have a film that shows them, that's sneaking it in the guise of something fun."
In turn, Mulligan explains that the character Cassie is also a far cry from the "beautiful but doesn't know it" heroines she's frequently read. "I never feel like I need to agree with everything that a character does for me to be along with the ride, and we never do with men. Cassie has every right to be as closed down, as abrasive, as unpleasant, as vindictive as she likes, because she's been through hell. But that doesn't mean that we shouldn't care about her."
Sadly, Mulligan's stint in the present will be brief, as the actor is slated to return to period fare with the upcoming 1930s-based The Dig. So if you want to catch her in a decidedly modern tale of vengeance, you'll want to seek out Promising Young Woman (currently in limited release).