These Are Netflix's Most Popular Original Movies Of All Time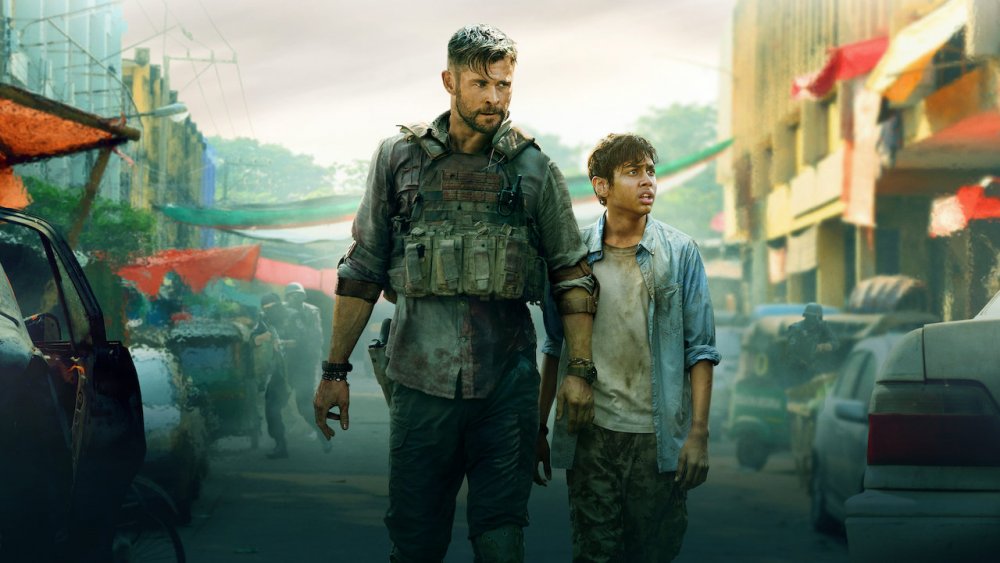 Netflix
While Netflix's streaming service has been around since 2007 and its first slate of original series programming began in 2013, you might be surprised to discover that Netflix original movies have technically only been around for a few years. The platform released the Idris Elba-starring Beasts of No Nation worldwide on October 16, 2015, and the rest is history.
The films that find success on Netflix are so often surprising that, paradoxically, it's almost not a surprise anymore. For example, according to Forbes, the original comedy Desperados has sat on Netflix's Top Ten movies list since its debut, despite a disappointing critical reception.
Netflix's usual Top Ten only tells us so much. However, despite how tight-lipped Netflix can be about viewer numbers, the streamer did recently reveal its biggest hits ever, based on number of watchers within the first four weeks of each film's debut. What surprises does the list hold? Let's take a look at the numbers and find out together.
Action movies rule Netflix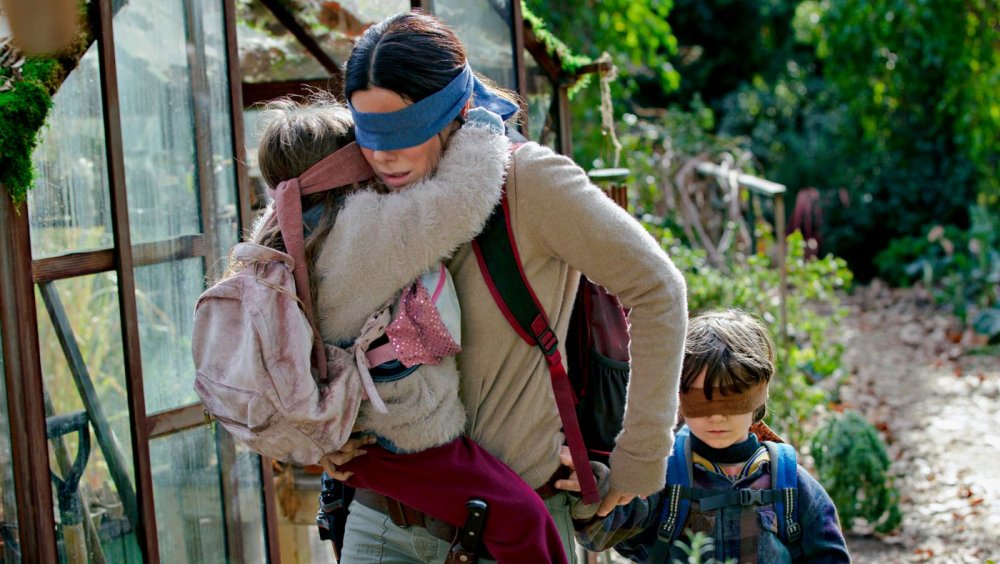 Netflix
Here's the list in simple numbers by household:
Extraction (99 million)
Bird Box (89 million)
Spenser Confidential (85 million)
6 Underground (83 million)
Murder Mystery (73 million)
The Irishman (64 million)
Triple Frontier (63 million)
The Wrong Missy (59 million)
The Platform (56 million)
The Perfect Date (48 million)
The Top Ten Netflix movies reveal a lot about viewers' streaming habits, but mostly they reveal that streaming habits and theater-going habits are pretty darn similar.
Breaking down the top half of the list reveals that four out of those five (Extraction, Bird Box, Spenser Confidential, and 6 Underground) are all action films. Even the film taking up the number five spot, the Adam Sandler and Jennifer Aniston comedy Murder Mystery, features a lot of big, splashy action scenes.
Compare 2020 Netflix with 2019's worldwide box office. Again, four out of the top five films (Avengers: Endgame, The Lion King, Spider-Man: Far From Home, and Captain Marvel) are action-heavy in one way or another. Even the outlier, Frozen II, features some animated action scenes.
Netflix's list features films from the last three years (although most are within one), which reveals that, despite an increasingly crowded streaming market, Netflix is still going strong.
What The Irishman's success might mean for Netflix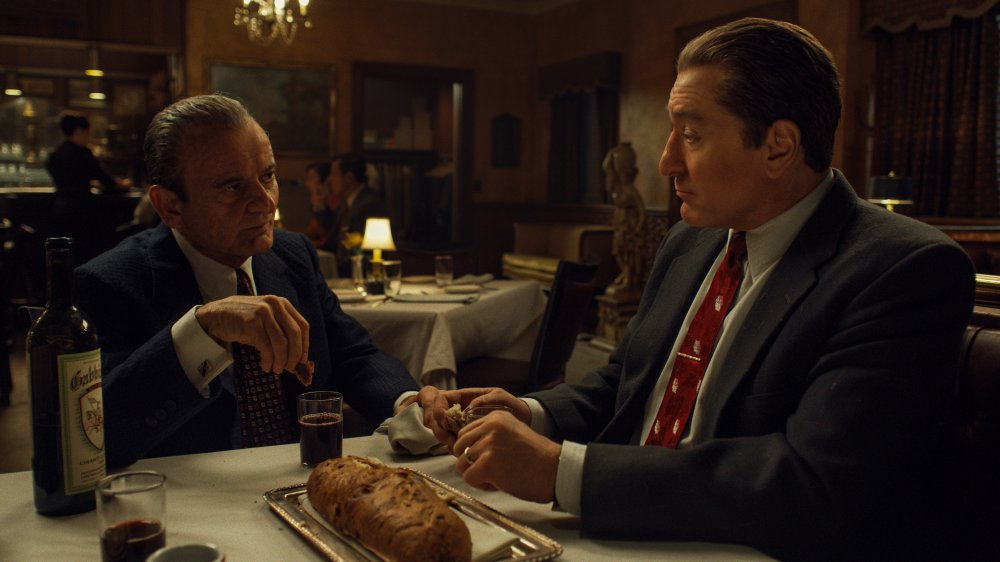 Netflix
The other unsurprising trend that comes out of Netflix's cinematic tale of the tape is that big stars tend to equal a big audience. Extraction stars Chris Hemsworth, Bird Box stars Sandra Bullock, Spenser Confidential is a Mark Wahlberg film, 6 Underground has Ryan Reynolds, and so on. The truth is obvious — people still get a thrill from the experience of a home box office, and the bigger the movie name, the more viewers tune in.
The most interesting placement on the list is The Irishman, which is situated in the middle of the pack. Keeping in mind that anyone who watches for more than two minutes counts as a viewer, a three-and-a-half-hour movie is still a three-and-a-half-hour movie, and 64 million viewers is still 64 million viewers just in the first four weeks. The Irishman has the legendary Martin Scorsese at the helm, with a stacked cast headlined by Robert De Niro, Al Pacino, and Joe Pesci. Obviously that helps, but it's also the sign that a streaming service might be the next place for grand-scale filmmaking to take place. Right now, we've got The Irishman, but these numbers suggest Netflix could make something like a modern-day Lawrence of Arabia if they really wanted to put the budget into it.
Comedies like Murder Mystery and The Perfect Date may do well, but the biggest numbers show a Netflix that, even among a growing throng of streaming services, still has an identity all its own.