Michael Keaton's New Batman '89 Sequel Explained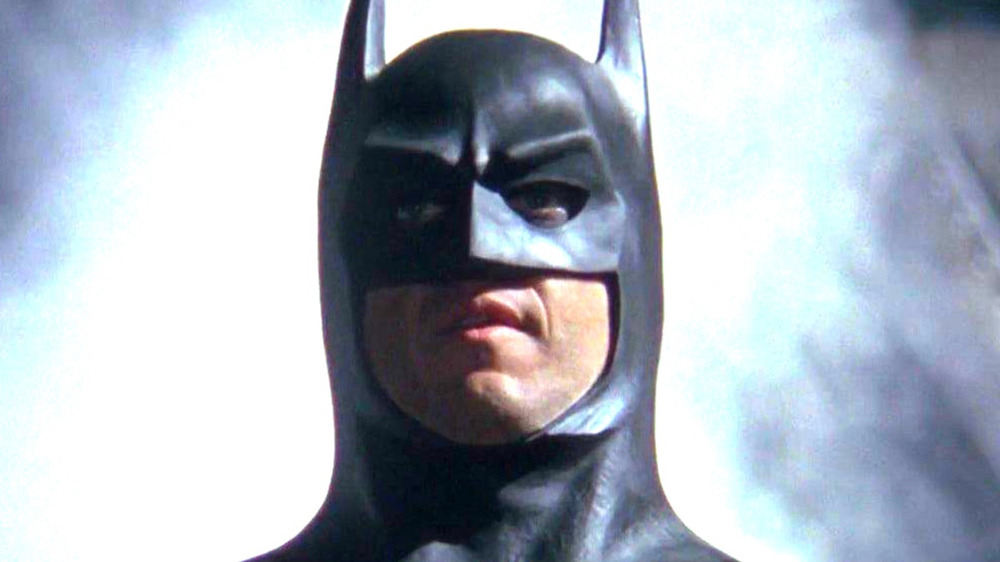 Warner Bros.
Say something often enough and you might speak it into existence.
For years, Michael Keaton has been telling everyone who would listen that, as far as he's concerned, he's Batman. He closed a commencement speech (via Entertainment Weekly) at Kent State University by telling the students "If I leave you with anything, I'm going to leave you with these two words: I'm Batman." He also whispered "I'm Batman," to co-star Tom Holland while the pair were filming fight scenes in Spider-Man: Homecoming, according to Cinema Blend, and he corrected Jimmy Kimmel when the talk show host referred to him as "Spider-Man's nemesis" with a shouted, "No, I'm Batman!"
Now, it seems likely Keaton is soon to return to the character for the first time in three decades, for DC's upcoming Flash movie. However, fans of the actor and the character won't have to wait that long to see their man, or at least his fictional alter-ego, in his famous, action-figure-ready molded suit. DC Comics is bringing back Keaton's version of the Dark Knight for a comic book revival written by the first Keaton movie's screenwriter, Sam Hamm.
Batman '89 will introduce a Tim Burton-influenced Two-Face and Robin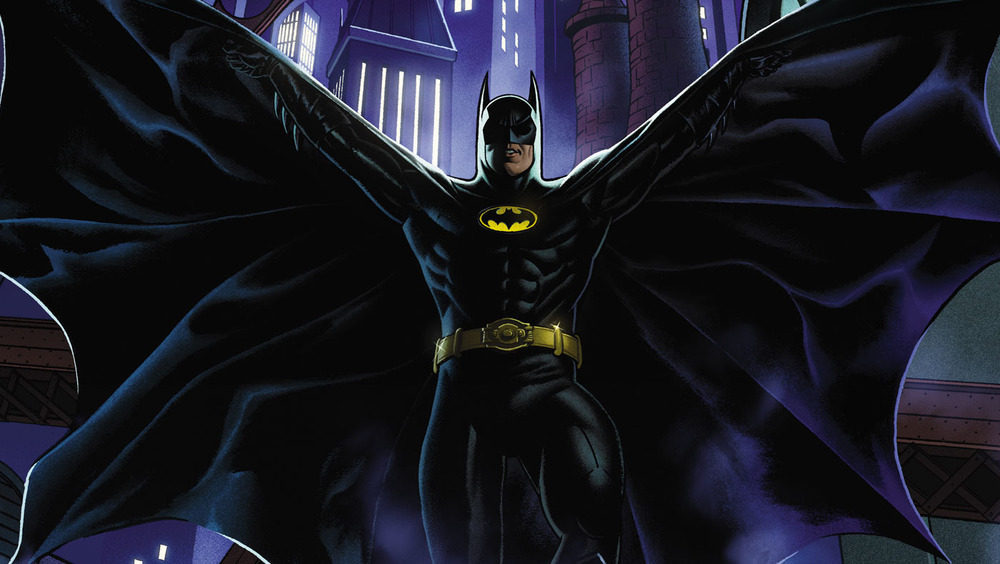 DC Comics / Joe Quinones
Batman '89, written by Hamm with art by Joe Quinones, will continue the story of Bruce Wayne as he appears in the world of the hugely influential Tim Burton-directed Batman movies. Among other things, that means the comic series will reintroduce Michelle Pfeiffer's Catwoman/Selina Kyle and reincorporate the version of Harvey Dent, played in the movie by Billy Dee Williams, whose eventual transformation into Two-Face didn't make it into Batman Returns. 
Hamm was a co-writer of the screenplay for Burton's Batman and received a story credit on Batman Returns, so it makes sense that the story of the comic will look to borrow ideas that didn't make it into those movies, including the first look at what this particular Gotham's Robin might look like. But there is a possible precedent for opening things up further, since this isn't the first crack at Keaton-as-Batman Quinones has taken: In 2016, the artist shared some pieces on his blog from a version of Batman '89 that he pitched with Kate Leth that he says DC turned down at the time, including images of Poison Ivy, Harley Quinn, and Williams as Two-Face.
Batman '89 will be accompanied by Superman '78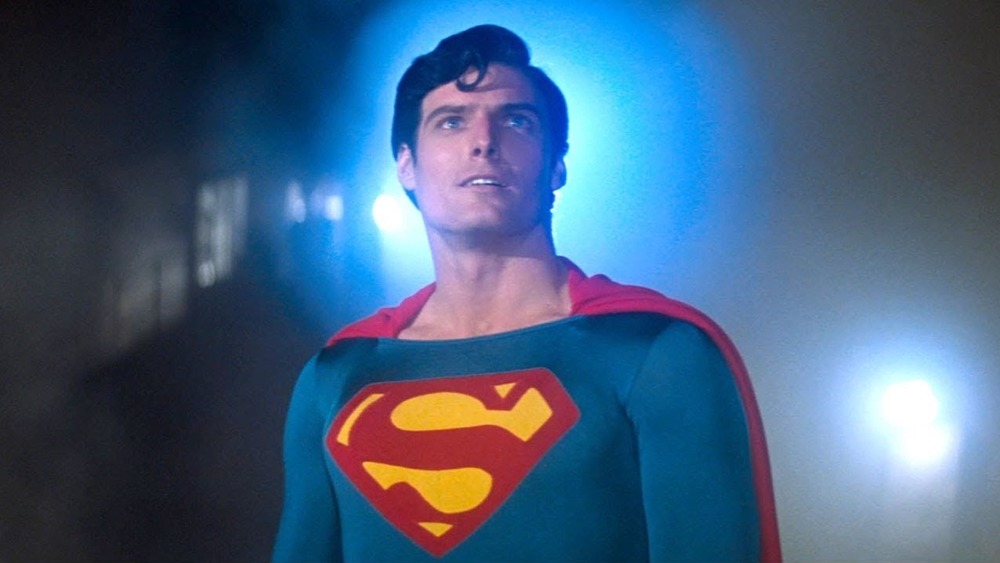 Warner Bros.
Keaton's Batman isn't the only famous face being reintroduced in the comics. Accompanying Batman '89 will be Superman '78, following the rendition of the Man of Steel as played by actor Christopher Reeve in his big-screen debut, directed by Richard Donner. Like the Batman book, it will continue the story from the conclusion of the first one, in a world where Superman and his awesome abilities are still a new and exciting concept for the people of Metropolis and Lex Luthor has just failed to nuke away the California coast. No word yet on how many times he's going to abuse that "fly around the earth fast enough to go backwards in time" trick, or whether the pair will split the difference to meet up for a special crossover event (Batman/Superman 1984, anyone?).
The books are set to debut digitally on July 27, with printed versions coming later in the summer or early fall, while bound hardcover editions available by the end of the year.