The Flash Rumored To Feature The Superman That Never Was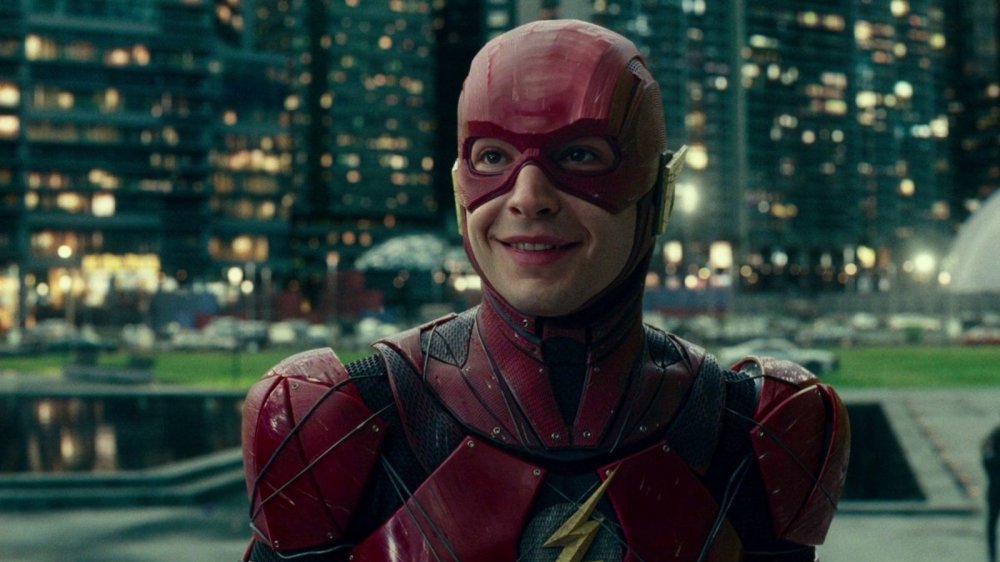 Warner Bros.
Warner Bros.' upcoming DC movie slate is nothing short of impressive — boasting a roster of fan-favorites like Aquaman (Jason Momoa) and Wonder Woman (Gal Gadot), while also introducing a slew of fresh faces such as Black Adam (Dwayne Johnson) and Hawkman. This is a great mix for the DC Extended Universe, but there are even grander plans in place for some of these projects to stem from separate continuities. 
As explained during the DC FanDome event that took place on August 22, 2020, the DC multiverse is about to take shape on the silver screen, a move that will broaden the storytelling potential of DC Comics' pantheon of characters. Andy Muschietti's The Flash, set to be released in 2022, bears the responsibility of kicking off this very ambitious storytelling venture.
In the inaugural live-action Flash solo movie, Barry Allen (Ezra Miller) will travel across multiple dimensions and encounter alternate takes on DC's greatest heroes. That's why both Ben Affleck and Michael Keaton are confirmed to play their respective versions of Bruce Wayne/Batman simultaneously, despite being from different Earths. This idea of running through parallel universes opens up a Pandora's Box of potential reprisals, dream teams, and, possibly, actors getting a second chance on parts they missed out on. More specifically, rumors are swirling that a previously shelved Superman incarnation may finally see the light of day through Flash's time-travel exploits.
Nicolas Cage may finally become the Man of Steel in live-action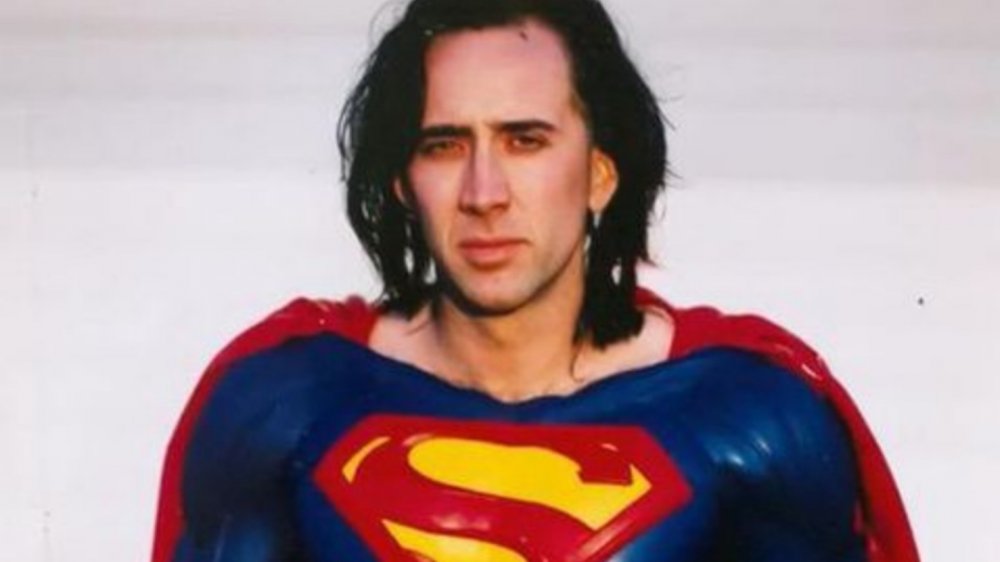 Warner Bros.
It's a crazy sentence, but according to insider sources from FandomWire, Nicolas Cage may have the opportunity to don the iconic red and blue Superman suit in The Flash.
Even if it's untrue (and there's a chance it might be), this chatter isn't coming out of thin air, of course. Back in the 1990s, Cage was signed on to portray Clark Kent in a film entitled Superman Lives, directed by Tim Burton and penned by Kevin Smith. As detailed best in Jon Schnepp's documentary The Death of "Superman Lives": What Happened?, the film never came to pass for a variety of reasons, so Cage's Son of Krypton was left out to dry. He did provide the voice of the character in Teen Titan Go! To the Movies, but the role was nowhere near what he'd hoped for decades prior.
Bringing in Cage to finally be Superman makes sense when looking at the way The Flash is beginning to shape up. Reportedly, a huge focus of the story is on the Burton Batman universe, which Superman Lives would've branched off from had it been released. This would've established one of the earliest cinematic shared universes in the superhero genre, and The Flash is now in a unique position to follow through on that. Whether or not his screentime will be substantial, a quick cameo, or if he'll actually appear in the movie at all is anyone's guess, but regardless, this is the most promising tidbit Nicolas Cage Superman holdouts have gotten in a long time.
The Flash will hit cinemas on June 3, 2022.