The Real Reason John Ambrose Isn't In To All The Boys: Always And Forever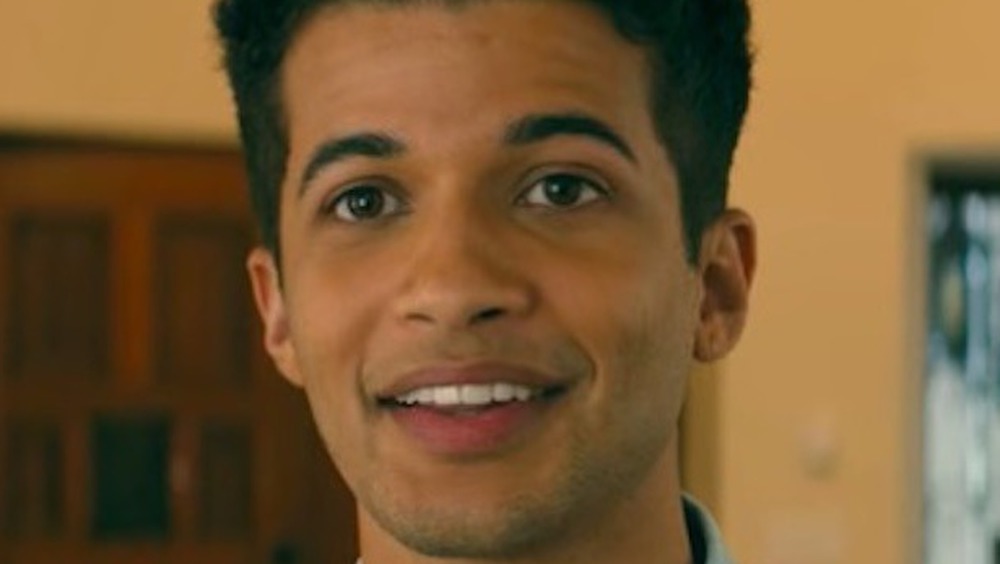 Netflix
To All the Boys, the feel-good, beloved teen trilogy based on the book series by Jenny Han, has sadly come to an end. It follows studious high schooler Lara Jean Covey (Lana Condor) who, after her private love letters get sent out, begins dating school jock Peter Kavinsky (Noah Centineo). The final installment, To All the Boys: Always and Forever was released on Netflix on February 12, wrapping up Lara Jean's story in perfect form. With senior year coming to a close, Lara Jean must decide between pursuing the college dreams she really wants or settling at a school she isn't excited about in order to be closer to Peter.
While Lara Jean and Peter's love story is undeniably at the center of the narrative, some fans may have been left wondering why John Ambrose (Jordan Fisher), the other love interest from the second film, doesn't make an appearance. In the second film, To All the Boys: P.S. I Still Love You, Lara Jean reconnects with a friend from her childhood, John Ambrose, and finds herself torn between him and Peter. As fans well know, she ultimately chooses Peter, and John Ambrose doesn't show up in the final film, nor is he mentioned. What gives?
He's barely mentioned in the source material
Netflix
While the final film includes many small details for fans to catch, a John Ambrose mention is not one of them. Han's final book, similarly entitled Always and Forever, Lara Jean, does include a short appearance by John Ambrose. Seventeen explains the moment in the book during which John reveals he has started dating a girl named Dipti. The two of them met in Model U.N. (the same way Lara Jean initially met John, when they were younger). John also admits that he wanted to go to University of North Carolina (the school Lara Jean ends up attending in the books, changed to NYU for the film). He decides to go to College of William and Mary instead, while Dipti is set to go off to the University of Michigan in Ann Arbor. So John and Dipti are about to embark on a long-distance relationship, too — just like Lara Jean and Peter. While that's about the extent of the information in the book, fans who miss John Ambrose in the third film will likely feel good knowing he's found someone who's right for him.
Since the moment is so brief, it makes sense that John Ambrose doesn't appear in the film. The character was an easy cut. Plus, since he doesn't go to the same high school as Lara Jean and Peter, the film would've had to go out of its way to make any sort of cameo happen. It also may have stolen attention from the main couple, Lara Jean and Peter, and they have enough hurdles to get through in the final film.
Jordan Fisher has been busy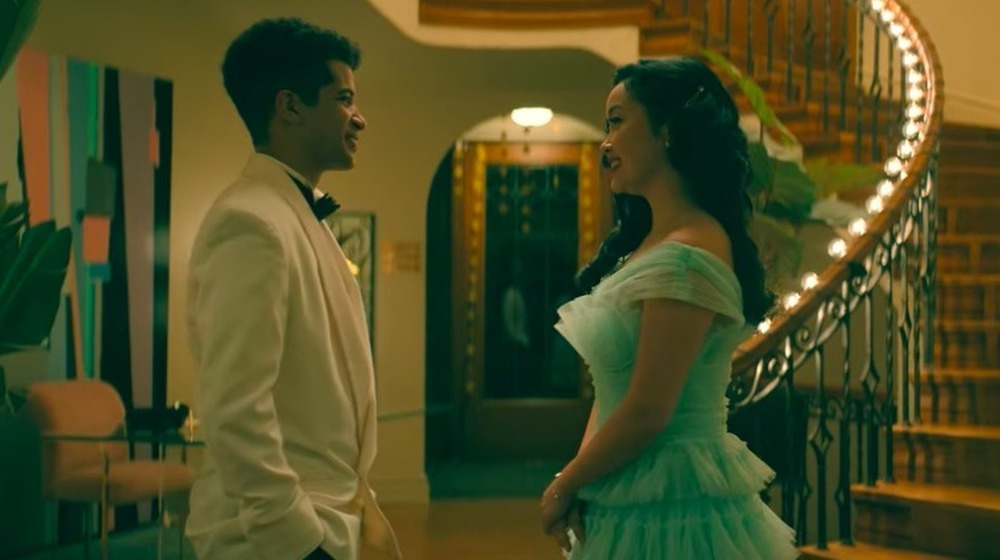 Netflix
Since co-starring in To All the Boys: P.S. I Still Love You, Fisher has been keeping himself quite busy. Not long after To All the Boys, he starred in another Netflix film, a dance musical comedy entitled Work It, released in August of last year, in which he plays a former dance competition champion. Additionally, it was announced in January of last year that he would be taking on the title role of Broadway's Dear Evan Hansen, making him the first Black actor to take on the full-time role of the socially anxious teenage lead character (via Playbill). 
Unfortunately, Broadway has been predictably disrupted by COVID-19, so Fisher's historic role is on pause for the time being. However, Fisher has been taking advantage of the unexpected free time and working on his own music as a recording artist. In March, he released a single entitled "Contact." Then, in the fall, he released a second single entitled "Mess." Check 'em out if you're really hankering for some Fisher, because you won't be getting any in To All the Boys 3.