Who Plays Billy's Daughter In Mountain Dew's Gremlins Commercial?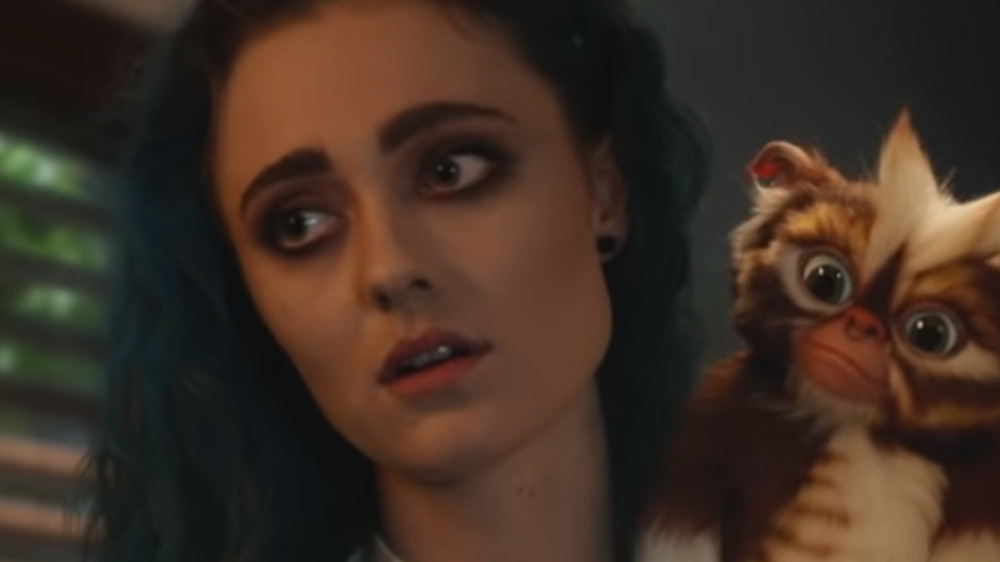 Mountain Dew
The Gremlins franchise has more-or-less remained stagnant since its second film, Gremlins 2: The New Batch. An animated series is currently in the works for HBO Max, though it's not a continuation of the films' story but a prequel to the original movie. The series will presumably shed some light on some of the series' confusing rules. A proper Gremlins 3, for which screenwriter Chris Columbus has written a script, is currently delayed indefinitely, over issues with rights to the franchise.
Thankfully, none other than Mountain Dew recently gave Gremlins fans the closest to a look at something new in the Gremlins universe since the second film's 1990 release. Mountain Dew's Gremlins commercial isn't canonical, of course, but nevertheless reunites the film's human protagonist Billy with its Mogwai (a fluffy, good-natured, pre-Gremlin) protagonist Gizmo.
The Billy of the Mountain Dew commercial is presumably intended to be the same age that actor Zach Galligan is now, based on both his appearance and the inclusion of an teenaged goth daughter who appears at the commercial's end. That daughter character is played by actor Samantha Bartow, and her past credits include seven roles in total.
Samantha Bartow's film history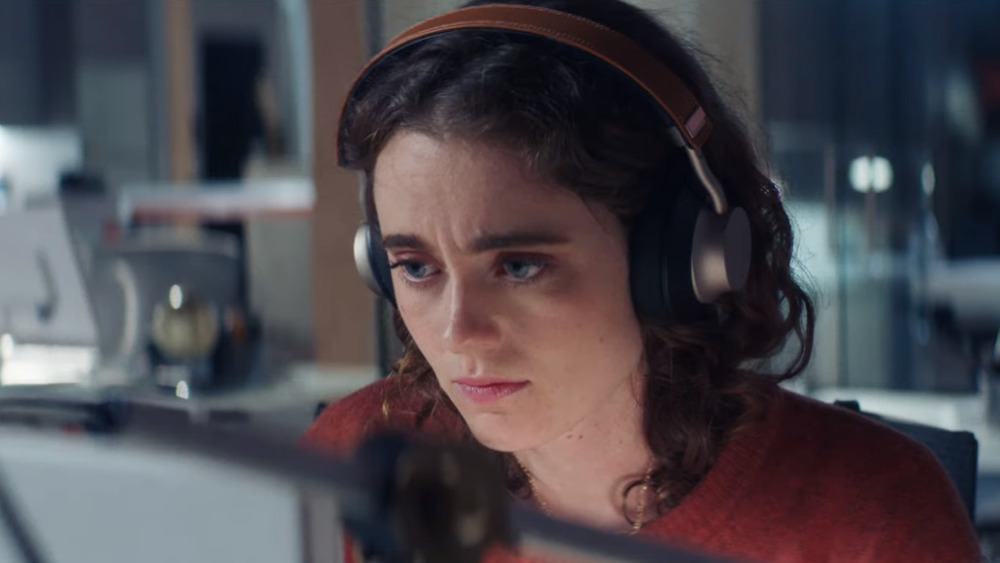 Hulu
Outside of one TV appearance, Bartow's past performance history is comprised of entirely of roles in short films. Her film debut was in Regressions. In the 2014 film, Bartow appears alongside actor Eloise Lushina (who has been cast to star in the upcoming feature Graybeard). Bartow's subsequent credits then include starring roles in three additional shorts. Burn Out, her second role, was an animated film, for which she provided the voice of Stella, the space-faring protagonist whose vehicle breaks down on a desert planet. Burn Out's director, Cécile Carre, also worked in the art department on Despicable Me 3. In 2019, she starred in Transplant, where she played the mother of a child in need of a heart transplant: this short's director, Nick Wilson, had previously worked as a producer and director on the reality TV series My Wedding Story. Finally, Bartow starred in the horror short Flagged, which was included in Hulu's "Huluween" virtual film festival in 2019.
Bartow's other, non-starring roles have included a part in the 2019 short film Sub, directed by Matt Berns (an assistant to Michael Dowse), which deals with family trauma, estrangement, and alcoholism in a 1970s suburban town. Finally, Bartow played a minor, unnamed role in the Ryan Murphy-produced Netflix series Hollywood.
In any case, if Billy does end up having a goth daughter in Chris Columbus' Gremlins 3 script, there's no reason Bartow couldn't return to the role. Given the obstacles in the way of Gremlins 3 seeing the light of day, though her turn in the Gremlins-verse very well may remain limited to the recent Mountain Dew spot. Nonetheless, it seems likely that Bartow herself may continue scoring bigger and bigger roles in the future, Gremlins-related or not.