The Real Reason Gremlins 3 Is Taking Forever To Come Out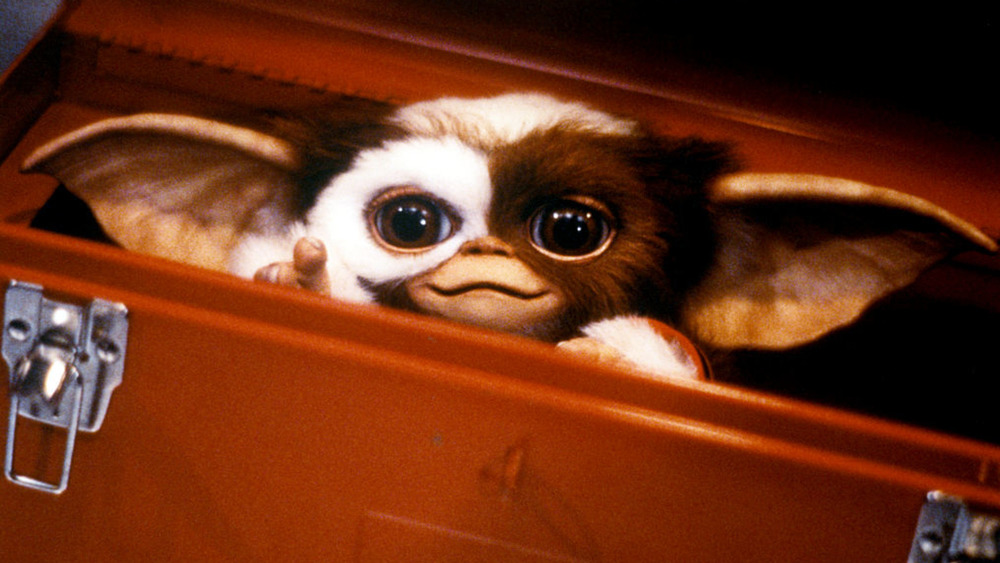 Warner Bros.
Among the handful of films that viewers can enjoy at both Halloween and Christmas, few remain as beloved as Joe Dantes' 1984 classic Gremlins. The movie brought the titular creatures of World War II-era folklore into the mainstream — both in their fluffy and curious and scaly and mischievous forms — with resounding success. On an $11 million budget, the feature grossed over $212 million in total — which is impressive on its own, but only becomes more so when looking at the merchandising machine Gremlins became. It's safe to say that with Gremlins, Warner Bros. had a certified hit on their hands.
Realizing this, it took the studio only six years to come up with a sequel, entitled Gremlins 2: The New Batch. Strangely enough, this installment in the franchise didn't do nearly as well, and fell about $10 million short of breaking even, putting the Gremlins IP on the shelf well into the present day. Still, despite the sequel and some of the original film's shortcomings, die-hard fans have clamored for a third film for years. With the Gremlins: Secrets of the Mogwai series due for a 2021 debut on HBO Max, now is as good a time as ever to pull the trigger on Gremlins 3, right?
However, as Gremlins writer Chris Columbus explained to Collider in a November 2020 interview, it's currently unknown when a potential Gremlins 3 could get underway — for a very litigious reason.
Rights issues continue to hold Gremlins 3 back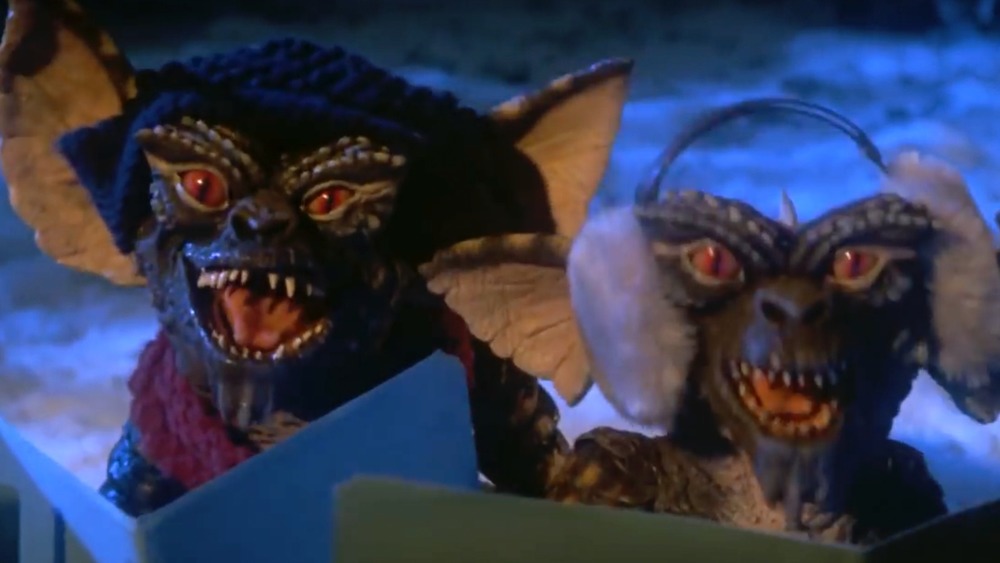 Warner Bros.
First and foremost, Columbus made it abundantly clear that he'd happily join in on Gremlins 3 in a major way, saying, "I would love to do it. I wrote a script, so there is an existing script." 
However, he then revealed why the project hasn't come to fruition yet, explaining that legal barriers are hampering the entire process. "We're working out some rights issues right now, so we're just trying to figure out when the best time to make that film would be," said Columbus. Warner Bros. regained the rights to the Gremlins name and franchise in 2019, but it's unknown what other hurdles are still plaguing production.
As an aside, the Home Alone director also mentioned the technical aspects of the film and how he'd prefer to bring the Mogwai back to life in a third Gremlins outing. "I would still do it the same way — I would do it as tangible puppets, not CGI," he told Collider. "We had one stop-motion scene in the first Gremlins, but I don't think I'd use much CGI in Gremlins 3." While CGI technology has certainly improved, in recent years especially, Columbus clearly holds a lot of stock in good old-fashioned puppetry.
Talks of Gremlins 3 date back to 2017, where Columbus brought up in an interview with Slashfilm that the feature would be "twisted and dark" and would touch on the morality of keeping the lovable Gizmo alive — since, after all, he's always the one spawning legions of havoc-wreaking Gremlins. Should the logistics sort themselves out promptly, eager audiences should be able to return to the Gremlins universe in no time.