Who Plays The Sugar Panda In The HighKey Snacks Valentine's Day Commercial?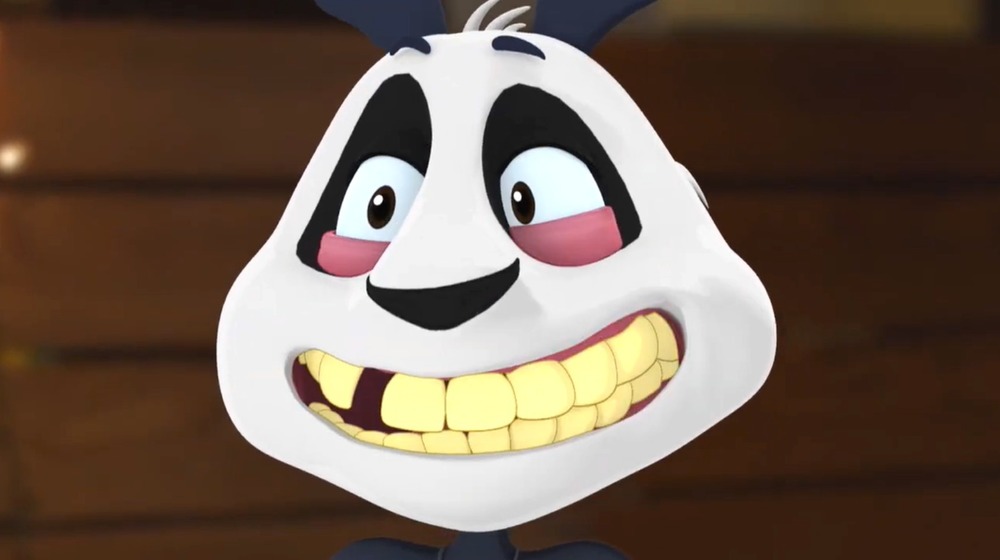 HighKey Snacks
If you've seen the candy-bashing Valentine's Day commercial recently (and what does chocolate really have to do with Valentine's Day anyway?) put out by HighKey, you might be wondering whose voice brings the animated Sugar Panda character, who crudely interrupts a romantic date, to life. If you haven't seen it yet, check it out on Daily Commercials. That funny, famous voice belongs to Canadian-born actor Ryan Reynolds, who announced that he was taking on the role of Sugar Panda to promote HighKey Snacks, which makes all-natural cookies, cereals, and other foods that are sugar-free, gluten-free, and keto-friendly.
You'd be forgiven if you immediately recognized the voice but couldn't place a face to the actor behind HighKey Snacks' new foul-mouthed spokes-panda, as Ryan Reynolds has taken on roles that have obscured his face before. For example, he's played the masked anti-hero Deadpool in several X-Men films, and he was the voice of Detective Pikachu. As Access Online notes, he also performed a rendition of "The Sun Will Come Out" (from Annie) dressed as a masked unicorn on "The Masked Singer" in South Korea.
So, while his good looks may have helped get him far in Hollywood, his comedic chops really come through when you focus on his vocal performance. According to IMDb, Ryan Reynolds got his start acting on television, but over the years, he's appeared in several films, including Van Wilder, The Proposal, Life, and The Hitman's Bodyguard.
Ryan Reynolds introduced Sugar Panda just in time for Valentine's Day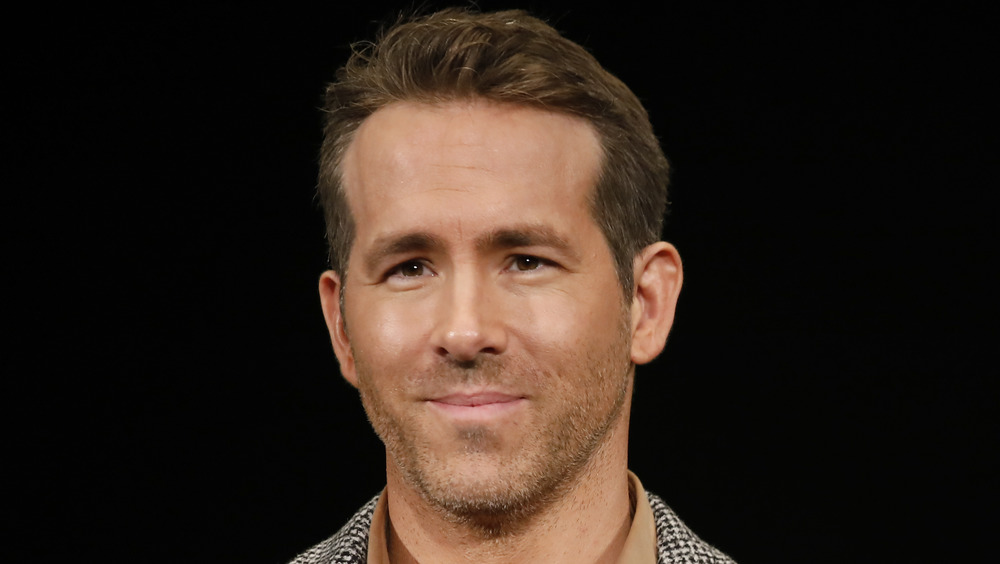 Woohae Cho/Getty Images
While Highkey's Valentine's Day spot is the first full commercial featuring Sugar Panda, it isn't the first time we've heard Ryan Reynolds in the role. As ET Canada reported, Reynolds introduced his new alter ego — an animated panda who's a sugar addict in denial — through his Twitter account by challenging his followers to kick their own dependency on sugary snacks.
Along with a declaration that "sugar is the enemy," Reynolds posted a video announcing how his marketing firm, Maximum Effort, is teaming up with HighKey to promote their sugarless snacks. Apparently, Sugar Panda's backstory is that he used to promote sugary brands before his addiction to the white stuff brought him down. He remains a staunch skeptic of the science linking high-sugar diets to diabetes, obesity, and heart disease. Now, he'll be making a career out of crashing HighKey commercials.
As Business Wire notes, Reynolds' company will become a minority owner of HighKey, which was founded in 2018. HighKey's Co-CEO Jeo Ens summed up the company's excitement about working with Reynolds' animated character, Sugar Panda, telling the publication, "We're on a mission to help Americans cut sugar from their diet, but to pull it off, we need to disrupt the norm. There is not a more disruptive creative partner than Ryan Reynolds and Maximum Effort to help shake up the American diet."