The Unexpected Romantic Comedy That's Killing It On Netflix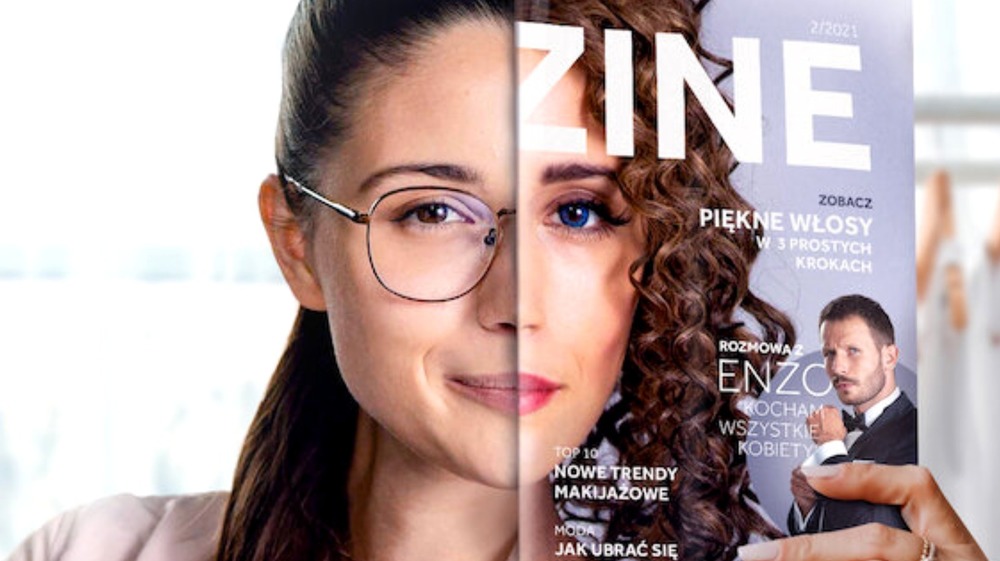 Netflix
Since last Valentine's Day, the world has become a truly crazy place full of masks, hand sanitizer, and existential dread. So as we approach this Valentine's Day, we could all use some good old-fashioned, feel-good escapism. Enter Squared Love, one of the best new releases on Netflix this week, which viewers are devouring like a big ol' bunch of V-Day chocolates. According to Collider, Squared Love has rocketed up to number two on Netflix's list of most-watched movies in just a matter of days, clearly signaling our collective need for this kind of soft, romantic fare.
This romantic comedy from Poland puts a clever spin on the Superman double-life trope, as mousy, bespectacled schoolteacher Monika (Adrianna Chlebicka) takes on the super-glam alias of advertising model "Klaudia." Monika takes up the modeling gig in order to help with her dad's considerable organized crime-related debt, which she's on the verge of finally paying off. She can't wait to leave the shallow, vain world of modeling behind her after she finishes this one big job and gets her dad in the clear, but the introduction of a romantic interest complicates her escape plan.
Squared Love is an easy, romantic diversion perfect for the season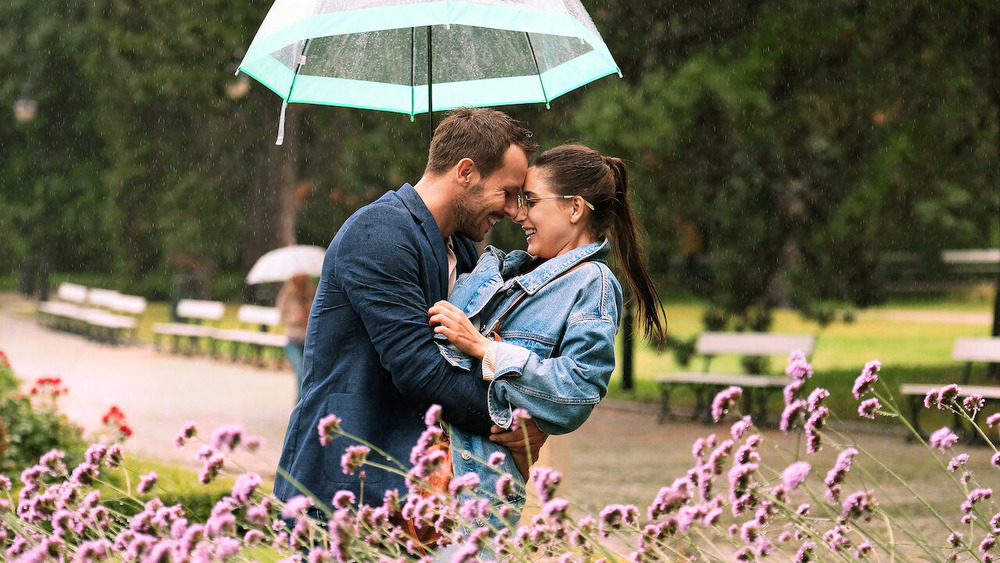 Netflix
Enter: the charming, handsome playboy Enzo (Mateusz Banasiuk), who drives his luxury sports car into her life, and threatens to sweep her off her stilettoed feet. "Klaudia" does a pretty good job keeping Enzo in the dark about her double-life, until one day he goes to visit his beloved niece at school ... and she's one of Monika's students.
Luckily for Monika, Enzo doesn't recognize her daytime self in her oversized glasses, denim-heavy outfits, and straight brown hair in a perpetual ponytail. But still, there's just something irresistible about his niece's teacher, and Enzo starts becoming enamored with her good heart and humble quirkiness. As the lines between Monika and "Klaudia" begin to blur, romantic comedy aficionados can probably suspect what happens next.
There will always be plenty to binge watch, especially in the days leading up to Valentine's Day — and in this strange and often frightening year, Netflix viewers are choosing this Polish-language (overdubbed in English) love story to get away from it all. You could do worse than joining in the fun.