Shawna Perrin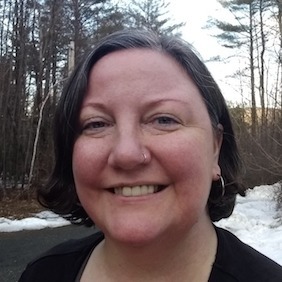 School
Southern New Hampshire University, Keene State College
Expertise
Music, Haunted Places, The Strange & Unusual
Shawna has always been fascinated with what makes a good story; from analyzing the lyrics of her favorite songs as a kid, to earning her Master's in Fiction writing, she's always trying to see why a piece is effective so she can apply it to her own writing.

She's tenacious when she needs to prove a point, and exhausts all informational resources at her disposal to do so.

She enthusiastically concurs with Grunge's statement that "The world is pretty weird...in fact, it's a whole lot weirder than you think," and strives to prove it whenever possible.
Experience
Shawna is a writer with a debut novel called "Radio Waves," which is all about connecting to music in such a way that it can change the course of one's life. In addition to music, she also loves stand-up comedy, proverbial rabbit holes, and desolate lighthouses. She's a lifelong New Englander.
Education
Shawna earned her B.A. in English, took a couple of decades away from academia to accumulate further interesting experiences to write about, then enrolled in a low-residency MFA program to focus on learning how to start telling some of those stories. She applies what she learned to efficiently inform and delight the readers of Grunge.