The Underrated Paul Bettany Drama That's Heating Up On Amazon Video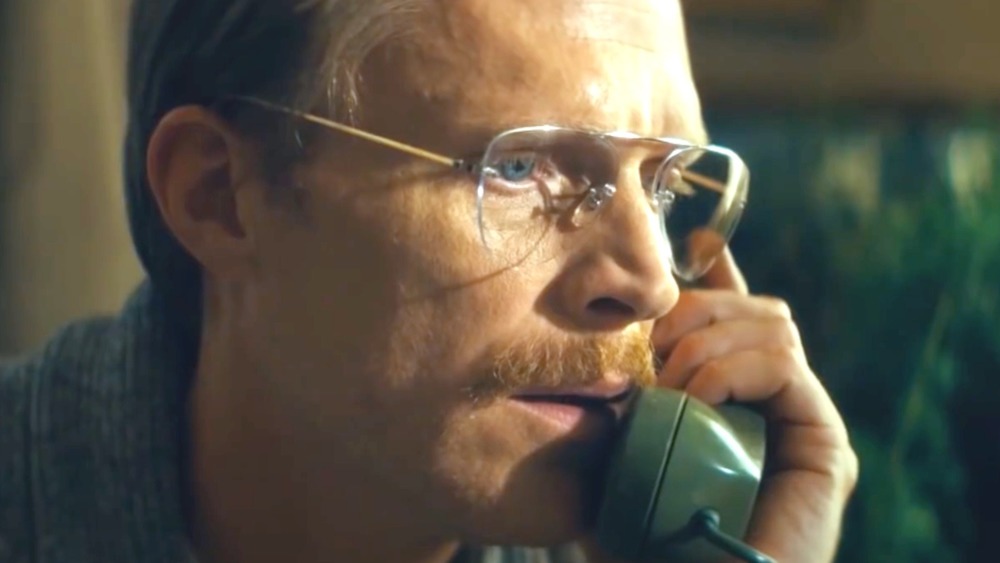 Amazon Studios
Paul Bettany is having quite a moment in the sun right now. Right now, he can be seen on Disney+ every Friday as Vision on WandaVision, which is a considerable upgrade over merely voicing Tony Stark's A.I., J.A.R.V.I.S., in the Iron Man movies. He could also recently be seen as the villainous Dryden Vos in Solo: A Star Wars Story. Not bad for an actor who thought his career was over before landing the role of a lifetime as a superhero in Avengers: Age of Ultron (via Insider). 
However, it hasn't just been blockbuster entertainment for the actor as of late. He still finds the time for smaller, more intimate projects, and luckily, his high-profile status means more people are likely to seek out his lesser-known works. That could very well be the case for his 2020 film Uncle Frank, an Amazon Prime original. You won't find any explosions or epic battles here; just an emotional character drama that showcases Bettany's immense range as an actor. 
Uncle Frank is a reflection on trauma featuring standout work from Paul Bettany and Sophia Lillis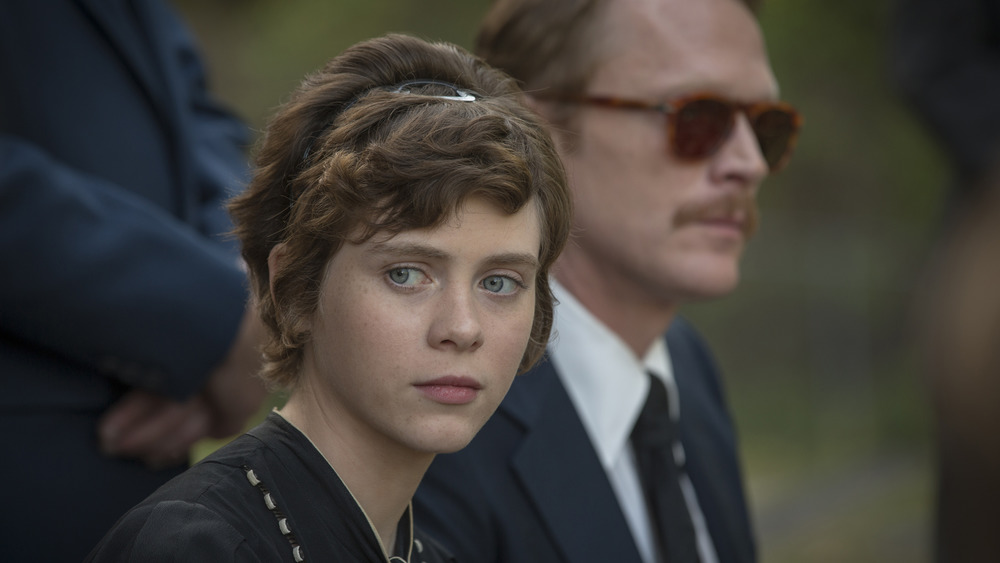 Amazon Studios
Uncle Frank starts with out Beth Bledsoe (Sophia Lillis) moving from South Carolina to New York City in 1973 to attend college. She happens to be going to a university where her Uncle Frank (Bettany) is a professor, and the two soon bond. However, things take a turn when Beth discovers Frank is gay and living with another man, Walid (Peter Macdissi). She promises not to tell anyone else in their family, but they soon embark on a collision course where deep truths are primed to be revealed as the trio drive back to their home state to attend the funeral of Frank's father, Daddy Mac (Stephen Root). Judy Greer, Steve Zahn, and Margo Martindale round out the cast. 
Through flashbacks, we learn about traumas in Frank's past that have made him hesitant to reveal his true self to his family, and it all leads to a heart-wrenching climax that flips Frank's entire world upside down. We take in the events of the movie through Beth's eyes, as the only member of Frank's family who accepts him for who he is. Watching them bond as they go on a road trip together is one of the highlights of the film. Of course, everything is held together beautifully by Bettany's performance, which was widely hailed by critics. Richard Whittaker of The Austin Chronicle called it "Bettany's career-great performance as a man who knows where the gaps are in his life, and how much his whole relationship with his family is about holding his breath."
While the film deals with sensitive subjects, it still manages to find the humor in everyday situations. It's hard not to draw comparisons from Uncle Frank to another recent movie about going back in the closet around your family — Happiest Season — and both are worth of your time if you want to laugh and cry within the same 90-minute span.