The Real Reason Why Chappelle's Show Is Coming Back To Netflix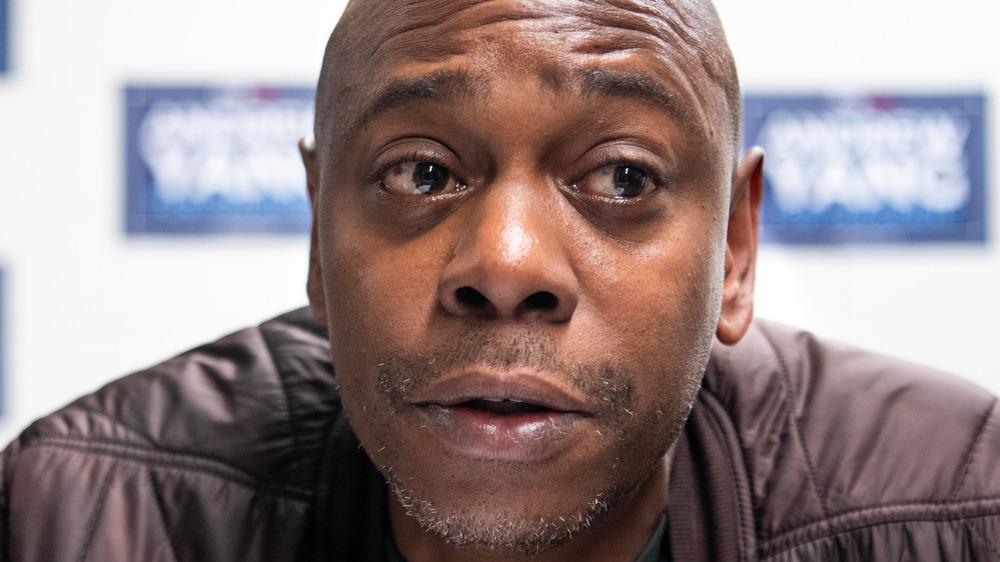 Sean Rayford/Getty Images
In November of last year, the greatest sketch comedy show of the 21st century, Chappelle's Show, began streaming on Netflix. Fans were thrilled, but creator Dave Chappelle was not. He explained why in a stand-up video he released at the time asking fans to not watch the show on the streaming platform, because it wasn't supporting him — it was supporting Comedy Central and ViacomCBS, which held the rights to the show after Chappelle walked away from his $50 million deal in 2005.
"When I left [Chappelle's Show] I never got paid," he said. "[Comedy Central] didn't have to pay me because I signed the contract. But is that right? I found out that these people were streaming my work and they never had to ask me or they never have to tell me. Perfectly legal because I signed the contract. But is that right?" Netflix was profiting from Chappelle's name and labor and Chappelle was not, which made the comedian angry, especially because he's in business with Netflix to distribute his stand-up specials.
"So you know what I did?" he said. "I called them and I told them that this makes me feel bad. And you want to know what they did? They agreed that they would take it off their platform just so I could feel better." On November 24, Netflix removed Chappelle's Show from the service. 
But now, hallelujah! The parties have worked out a deal, and Chappelle's Show is back on Netflix. Chappelle released another off-the-cuff stand-up video on Netflix's comedy YouTube channel, explaining how the reconciliation happened.
He's rich [BLEEP]!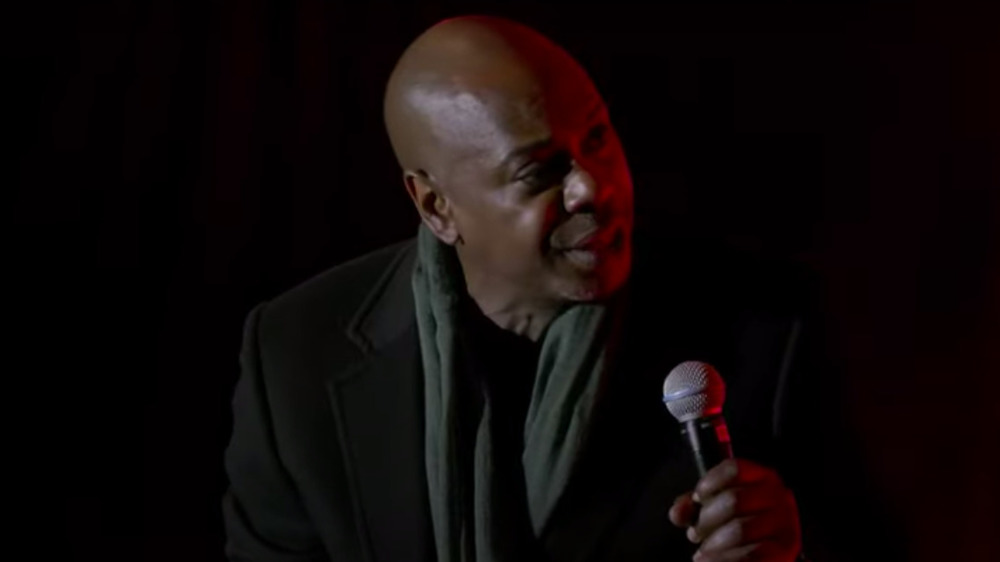 YouTube
The mini-special, called "Redemption Song," finds Chappelle drawing threads together in the way that only he can, talking about his experience having coronavirus, the Capitol riot, NSA whistleblower Edward Snowden, and the treatment of Black people in America. It all brings him to his point, which is that he knows what his power is, and he knows that his power comes from his fans. So when he asked them to stop watching and they complied, he had leverage to renegotiate his deal. "I got my name back and I got my license back and I got my show back and they paid me millions of dollars," Chappelle said. "Thank you very much."
He thanked Netflix co-CEO Ted Sarandos for his courage in taking Chappelle's Show down even though it had a negative financial impact on the company, and he thanked ViacomCBS executive Chris McCarthy, who oversees Comedy Central and many other brands and who Chappelle said "has an interest in making the past right and did something that is very courageous." "Dave Chappelle is one of the greatest comedians of our time and a defining voice of the Comedy Central brand," McCarthy said in a statement to USA Today. "After speaking with Dave, I am happy we were able to make things right."
Chappelle's final word on the subject is, "After all these years, I can finally say to Comedy Central, it's been a pleasure doing business with you." Chappelle's Show is now once again available to stream on Netflix.